The romantic love story of the real version of "Prince" and "Cinderella" deservedly belonged to Prince William and Princess Kate, and the story began with their alma mater, the University of St Andrews.
‍
‍
On October 18th, Mr. Christopher Kyte, the admission officer of the famed research university which has the world-class teaching, cutting-edge research and is the first university in Scotland, came to Kaiwen, to share the characteristics and advantages of St. Andrews with Kaiwen High School students and their parents.

Chris, who has a British gentleman's temperament, first introduced the university's surrounding environment, the teaching and living facilities, and application requirements.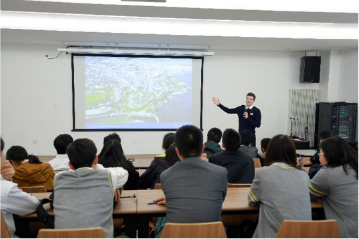 For the major selection that students care about, he focused on several key majors in the university. For example, the physics - the school of physics has weekly research symposia, research leaders from all over the world exchange the latest research results with students, and answer questions; St. Andrews is also the only university in Scotland to offer political science program.
The students were very interested in more than 50 physical education courses and more than 100 teams provided by the school. At the same time, they were deeply attracted by the school's characteristic traditional activities "Academic Gown" and "Raisin Weekend"."It's like Harry Potter, wearing a solemn academic gown in Hogwarts Castle, enjoying a raisin weekend with a local family, I am looking forward to studying in St Andrews !", a student from Grade 9 said excitedly.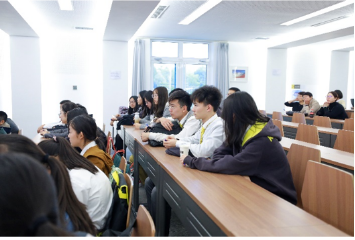 ‍‍Seeing that students are so interested in sports and campus life, Chris said "I saw a great golf course on Kaiwen's campus. Everyone must really like golf lessons. The ancient town St. Andrews is the birthplace of golf, with the best venues in the world, and many international events are held here, you will love it."‍‍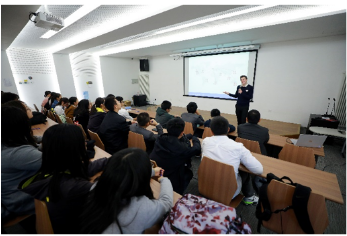 ‍‍It was the third time that the admission officer of St Andrews visited Kaiwen. Chris said that he was deeply impressed by the friendly and enthusiastic attitude of the students and their fluent English, and he gained new knowledge in each exchange. He was looking forward to the next visit, looking forward to seeing the growth of Kaiwen students, and looking forward to their application to study at St. Andrews University in the future.‍‍
‍
‍