It has been nominated for Grammy three times and won two awards;

It was described as the " the gold standard for academic choirs in America." by the American Record Guide
It was praised by the New York Times for "the most incomparable exquisiteness, unity, and tension in the rich and profound singing"
- This is the Westminster Choir, an art group that has adhered to the top chorus standards for more than 98 years.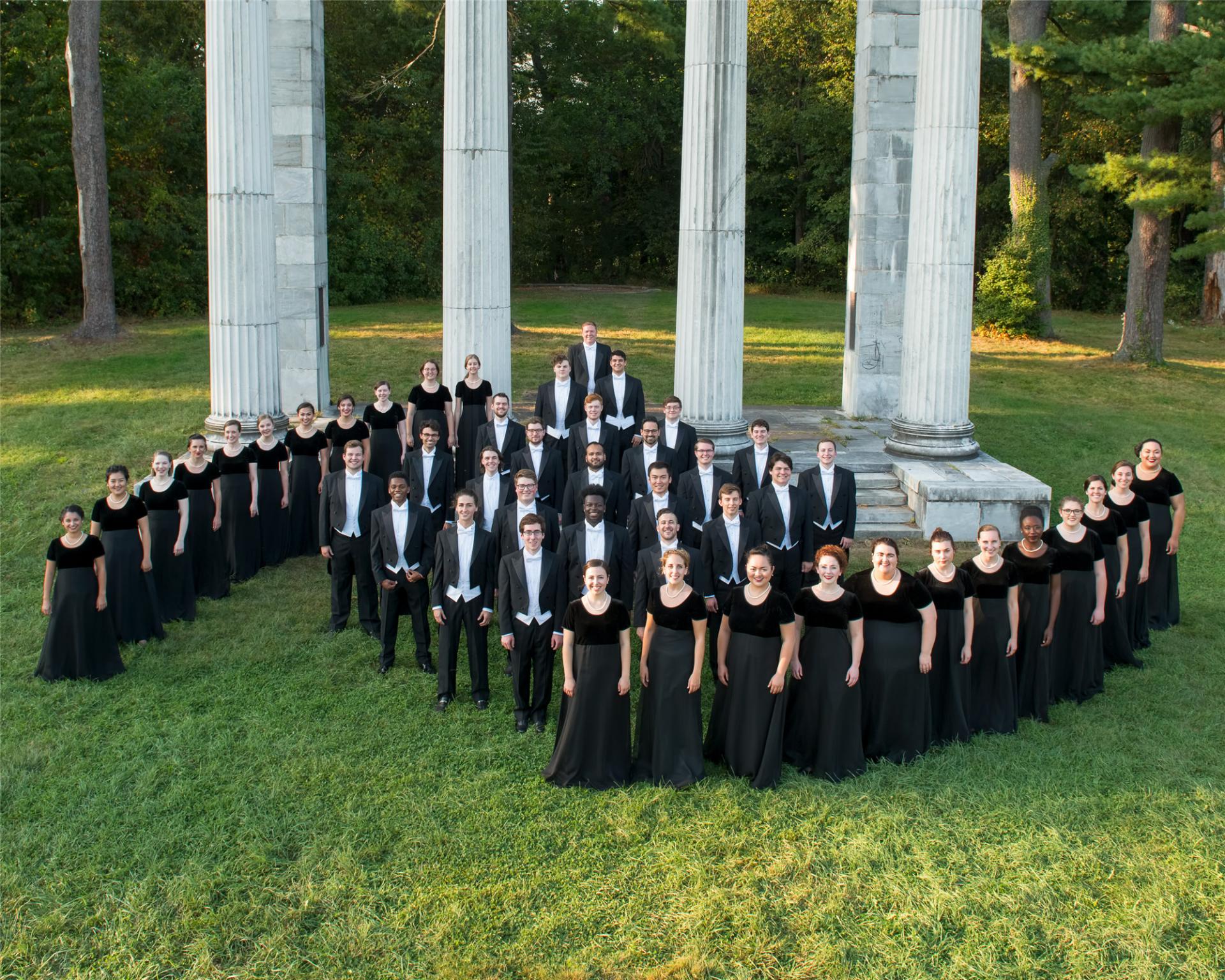 We are honored that the world's top choir will make the first performance at its first stop of a visit to China at Kaiwen and conduct exchanges with kaiwen students.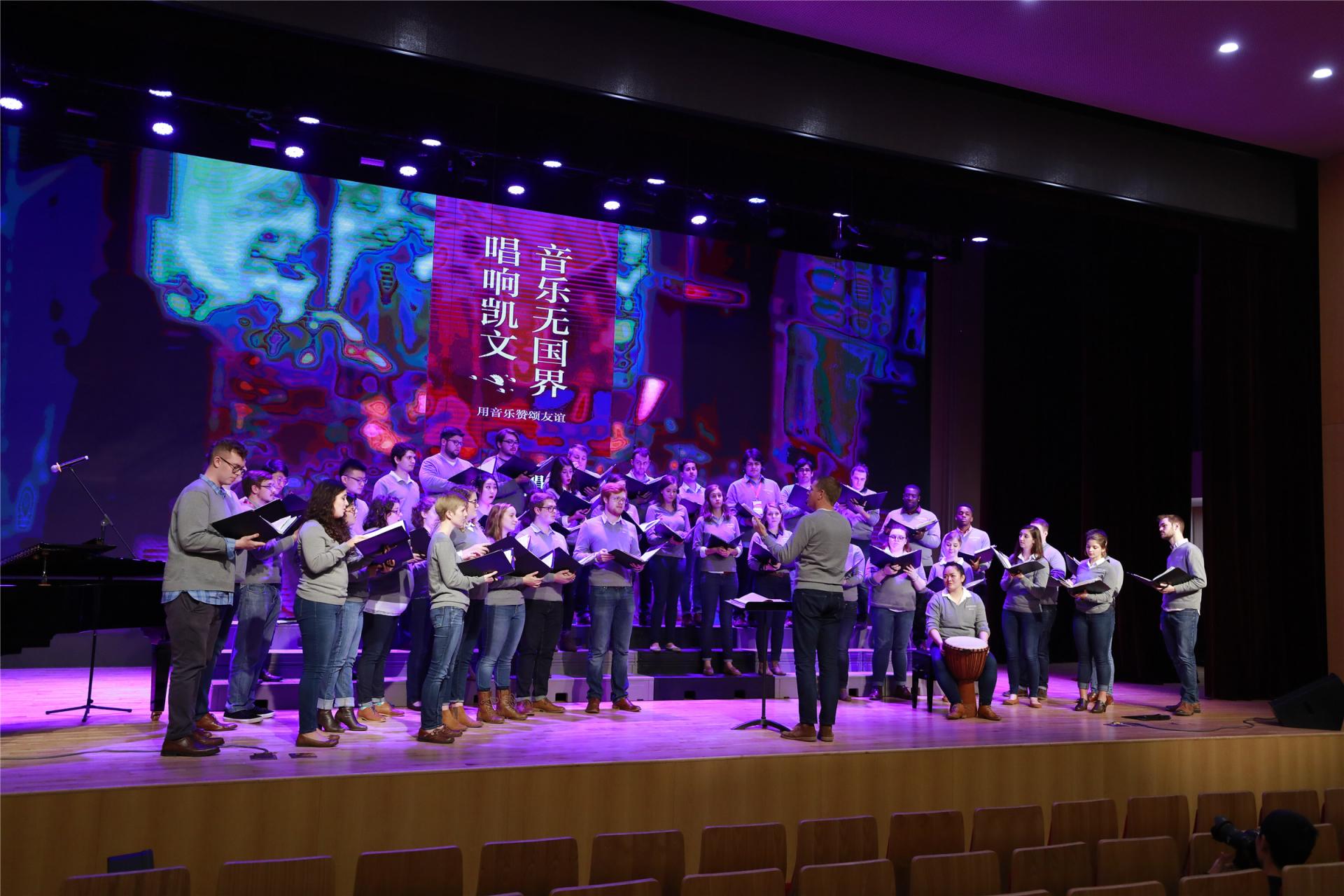 On October 17, Mr. Marshall Onofrio, Dean of School of Art of Westminster, Mr. Joe Miller, Director and Conductor of Westminster Choir, Ms. Anne Sears, Director of International Affairs, Mr. Alexander Kanter, Director of Performance Management, and the students of choir visited Kaiwen and brought the fantastic chorus performances. They also had a cordial exchange with Kaiwen teachers and students. The voice of Grammy sang in the "Best Campus in Beijing".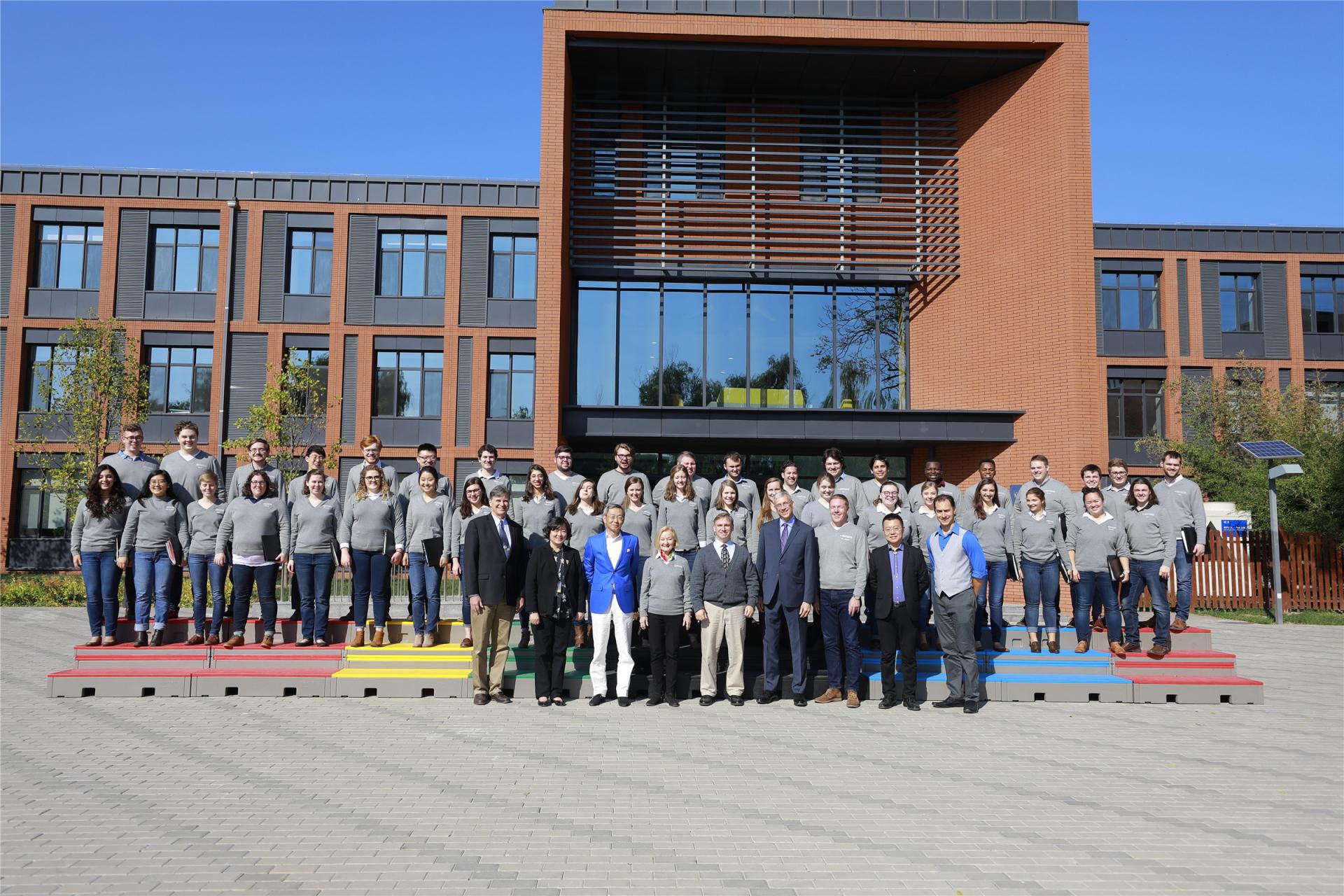 The Westminster Choir has a world-renowned reputation and has performed many enduring masterpieces such as Knowee and Let Him Kiss Me, but they did not perform these classics this time, they brought their own song "Song of Peace" and a familiar Chinese folk song " Ditty of Mount Yimeng".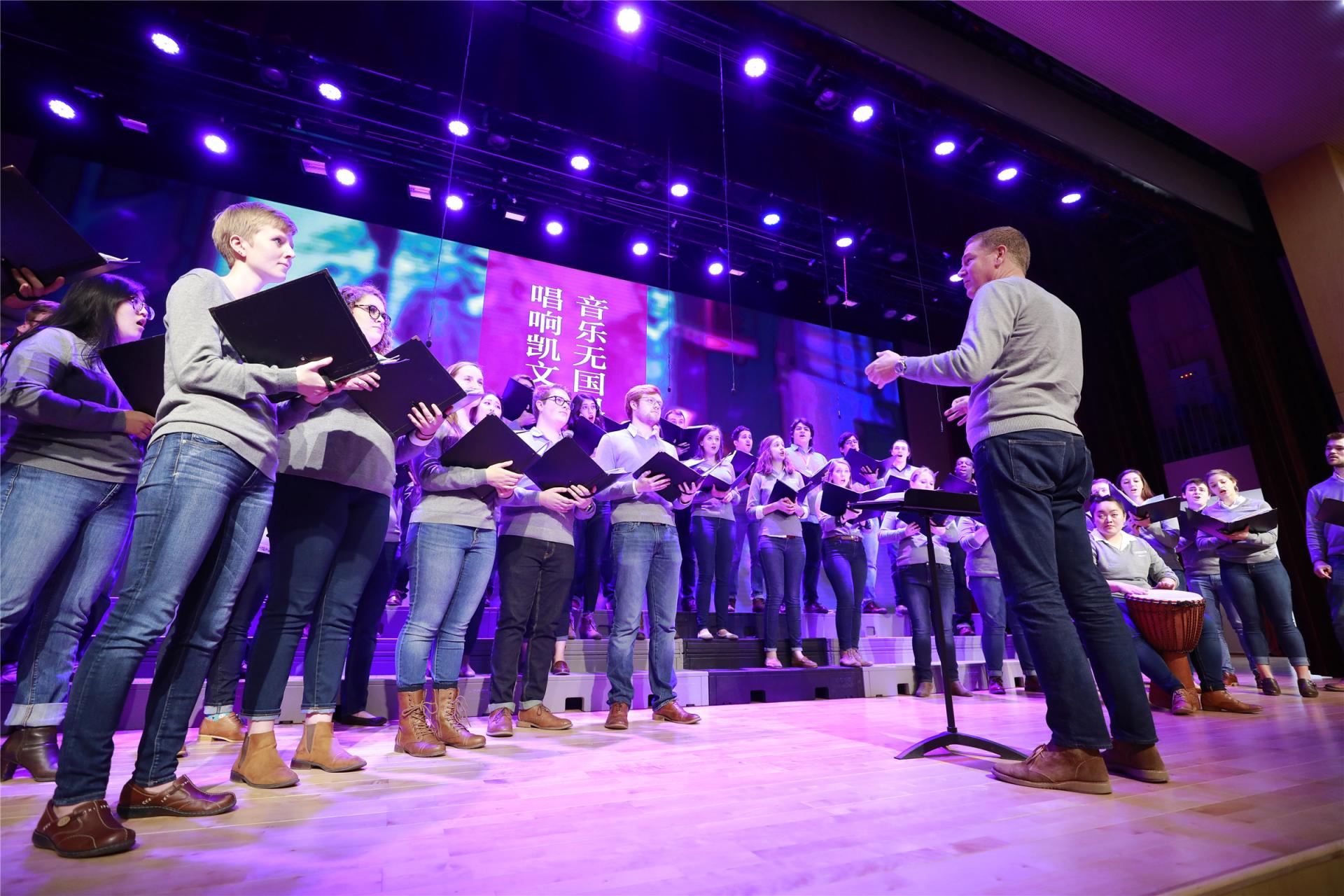 In the beautiful chorus, in the collision between Chinese folk music and Western beats, a beautiful picture of The Scenery of Yimeng Mountain was unfolding in front of everyone.
The melodious chorus sounds were just like wings, dancing lightly and delicately.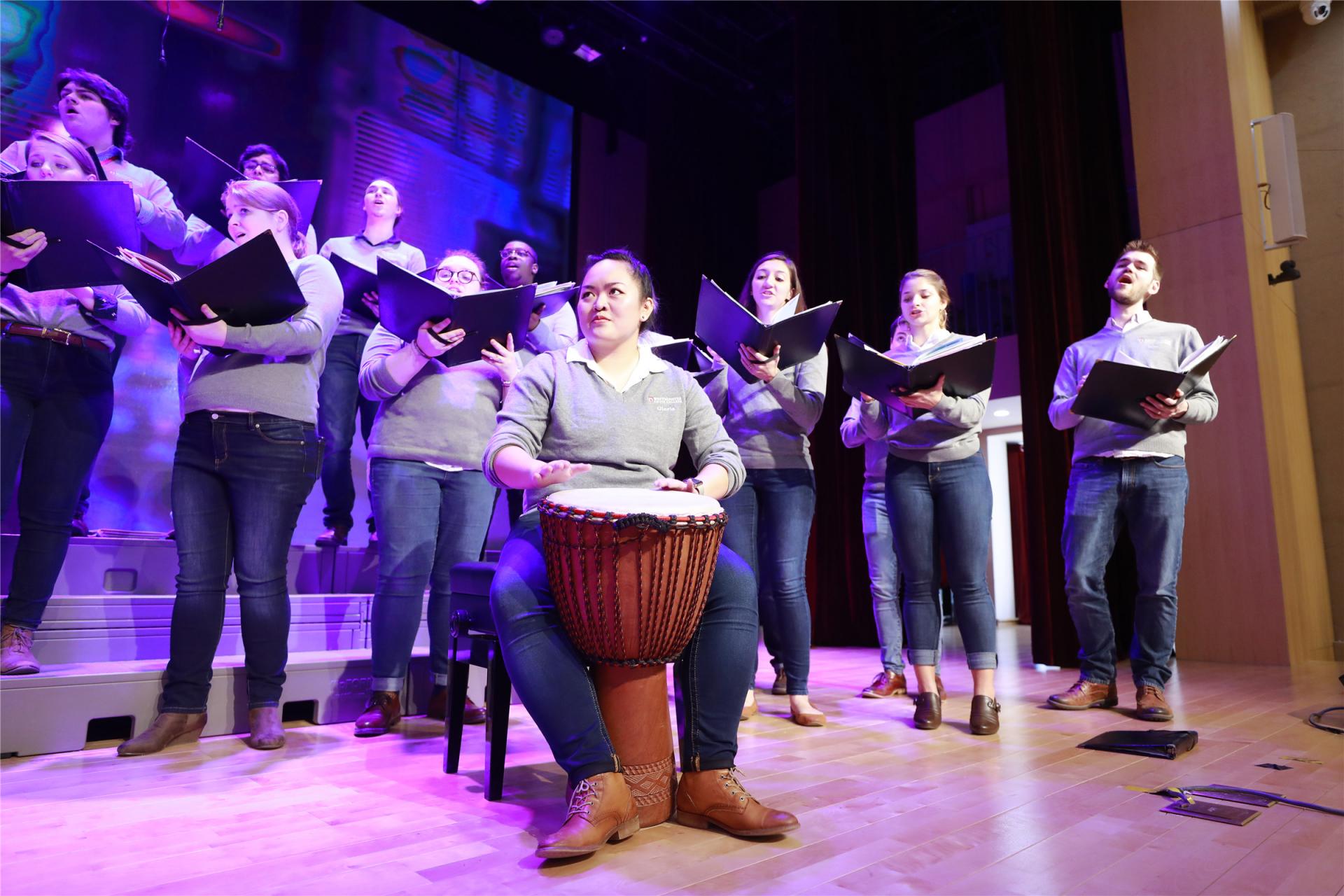 The meaning of the musical work was reflected from the bottom of the heart, which infected every listener.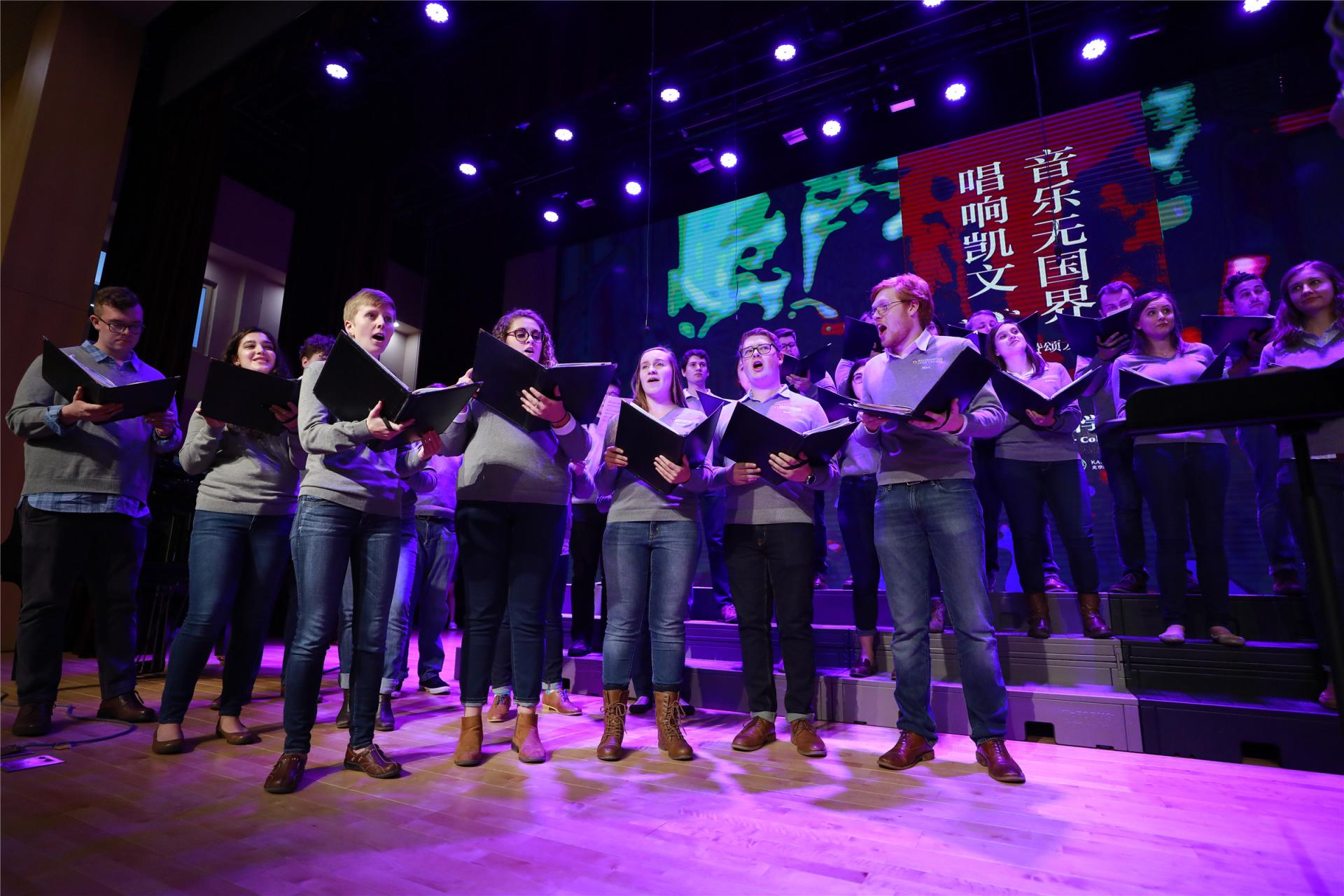 The applause was prolonged in the chorus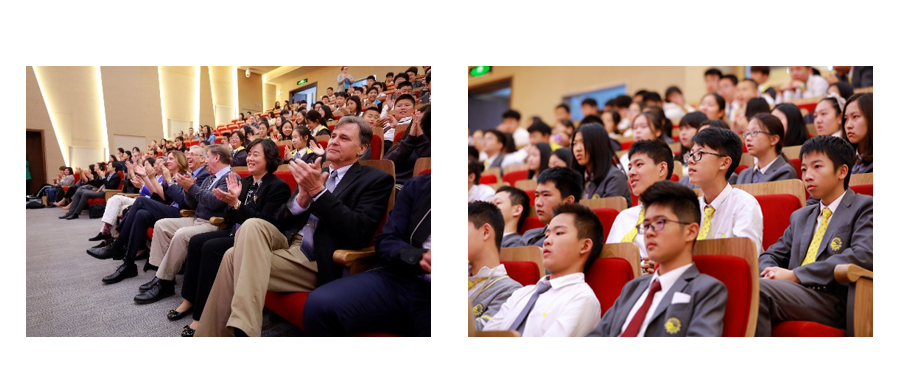 Kaiwen students made friends with songs, they performed"Where Time Goes", My name is Music, and "Greetings of the Four Seasons". Although the singing voice is slightly tender, but sincere and moving, Mr. Joe Miller said: "Your pure singing is intoxicating, thank you for welcoming us with such beautiful songs." He encouraged students to enjoy music, love music, and bravely pursue music dreams.
The slowly coming wind opened the door of four seasons

Kaiwen students were immersed in the wonderful chorus and were very happy to receive Mr. Miller's compliments. "We have to learn from WCC students and work harder. After listening to Mr. Miller's comments, we are more confident and will continue to pursue our musical dreams." The chorus students proudly said.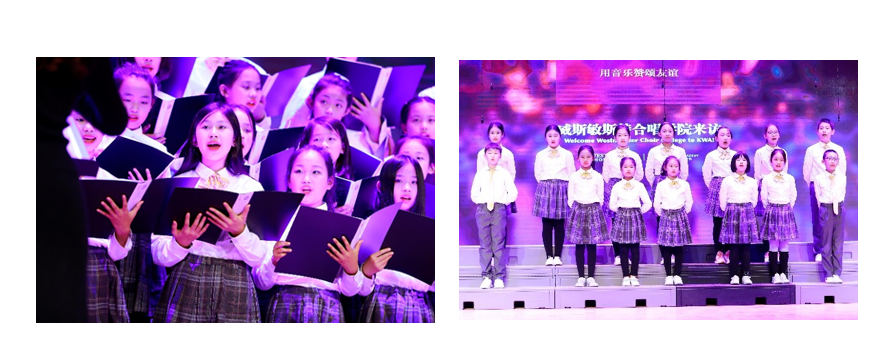 Mr. Wang Shi, the executive vice principal, expressed his understanding of music: "Music breaks the boundaries of language, allowing us to build a larger sharing community, sharing the love of music and the world's perception. In the process of learning, Kaiwen students will explore more possibilities to tap their potential and pursue their own value."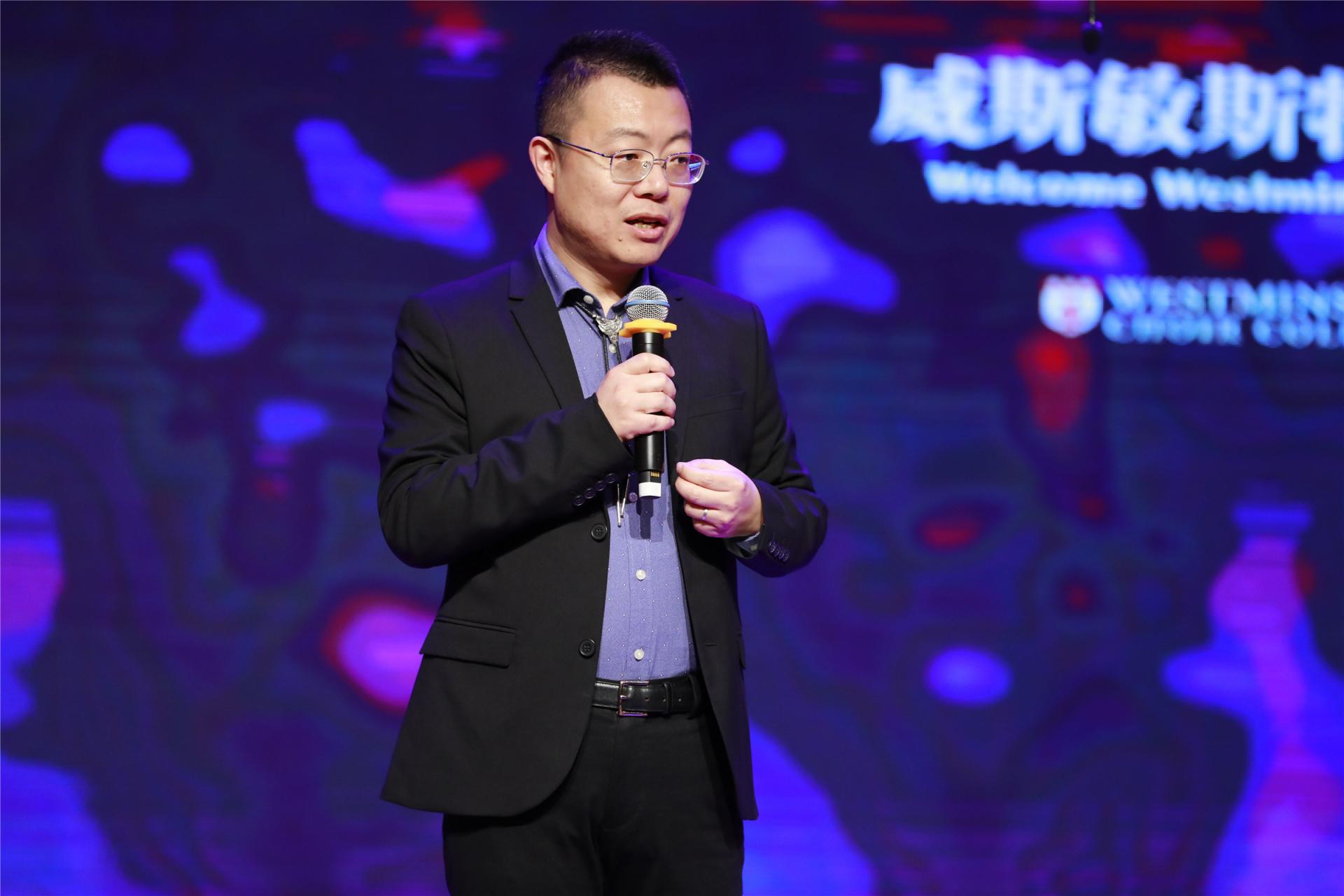 In addition to making friends by songs, in the subsequent workshop, everyone shared and discussed music education, chorus performance art and other contents. Principal Zhou Zhaoyu said affectionately: "We are very honored to have such a precious exchange opportunity. Your performances let us appreciate the charm of music and give students great encouragement. I hope that one day we will see the Kaiwen students studying at Westminster and hoped that Westminster students will teach at Kaiwen in the near future."



Teachers and students of both sides exchanged their ideas on music, education and shared experiences without reservation。

The valuable experience enabled Kaiwen's music teachers to think more deeply about how to deepen professional music education, improve students' musical aesthetic ability, and develop more forms of music teaching.
Dean Marshall Onofrio said: "Kaiwen is the first stop for our first visit to China. This is a very memorable moment. The wonderful performances of Kaiwen students have surprised us. I believe we will have more opportunities for communication in the future."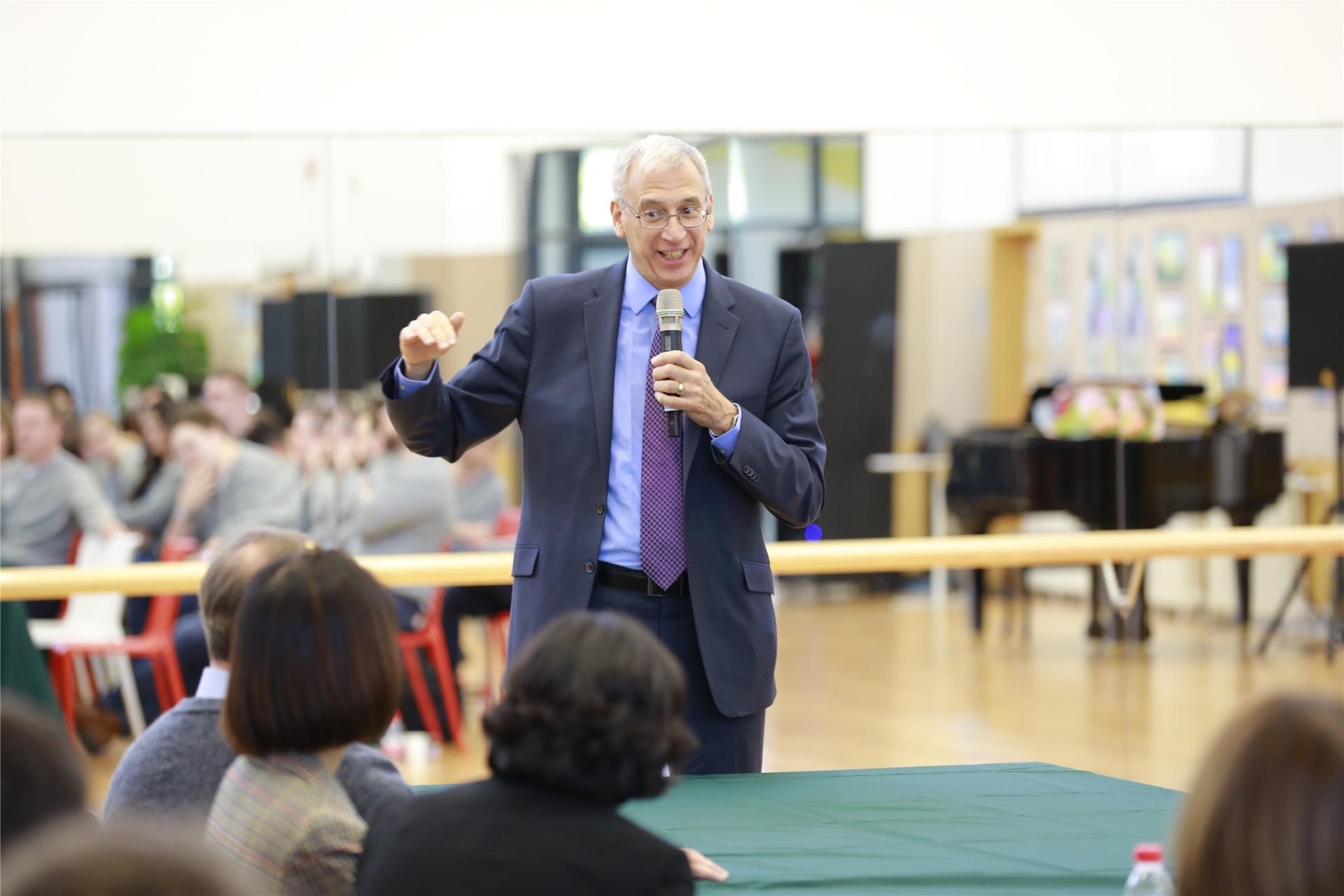 The lovely KWA Bear and the precious album are gifts from each other and a testimony to friendship.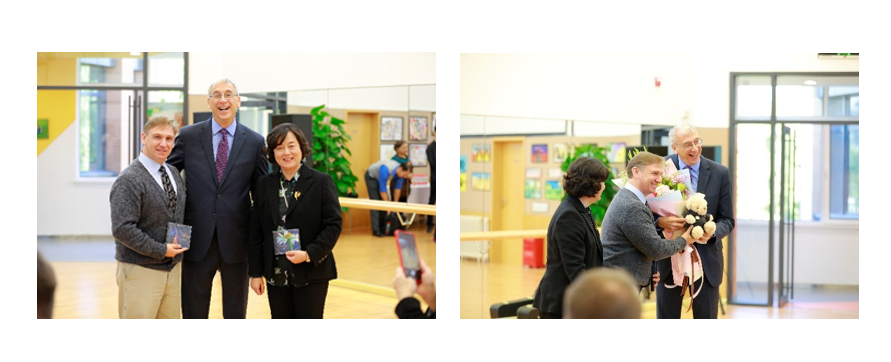 Feeling the charm of the chorus, greeting the friendship with music, after the short time of exchanging, everyone had to say goodbye. We look forward to the next visit of the Westminster Choir College to Kaiwen. At that time, there will be more sunshine, cute, and passionate music lovers of Kaiwen to participate in the chorus. We look forward to enjoying music and the joy of chorus.