The secondary school entrance examination is coming
Besides the stressful review
There is the vexing issue of school choice
You may want to study at a foreign university in the future
But feel discouraged by the high tuition fees of international schools
Here is a way out
Beijing Kaiwen Academy (KWA)
"Million-Yuan Scholarship Program"
Care to learn more?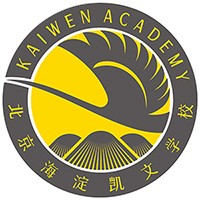 Beijing Kaiwen Academy (KWA) is committed to cultivating future leaders with home-country feelings and international perspectives. To attract more talented students from home and abroad to receive international education that integrates Chinese and Western cultures, the school officially launched the "Million-Yuan Scholarship Program" in June 2018.
For the 2018-2019 school year, KWA has established the Principal Scholarship, Excellence Scholarship, and Freshman Scholarship to reward Grade 9-11 students who are highly motivated, academically and morally outstanding, and pursuing excellence.
The evaluation of candidates for the scholarships will be based on their academic and comprehensive performance, development potential, and contribution to the school, and will not be affected by their family's economic background. Scholarship winners will receive a 30% to 100% tuition reduction for the entire school year (the current tuition fee standard for Grade 9-12 students is 260,000 yuan/year).

Please scan the QR code below for more details.
• KWA Freshman Scholarship
• KWA Principal Scholarship
• KWA Excellence Scholarship
Tel for consulting: 010-8302 8666/8777 (8:00-17:00 Monday to Friday).