Kaiwen Academy develops courses in science, arts and PE to promote quality education. Regarding arts, in this semester, the school joint hands with Kaiwen Art Center and launched the "Maestro Open Classes", where world-class masters elaborated extensively on some topics of interest and the audience benefited in multiple ways. Through the classes, Kaiwen Academy passed forward the internationalized educational philosophy, created diversified and internationalized learning experience and enabled the students to feel the diversity and richness of arts.
On October 24, 2019, renowned European pianist Piotr Szychowski was invited to Kaiwen Academy to give an open class. He gave a lesson to the students and exchanged opinions on musical basic education and career planning with teachers, students and parents present.
Piotr Szychowski is one of the greatest Polish pianists and graduated from German Berlin University of the Arts with Doctoral Degree of Fine Arts. Now, he is a professor in the Piano Department of the Ignacy Jan Paderewski Academy of Music in Poznań and Art Director of Drezdenko Classic Concert Tour.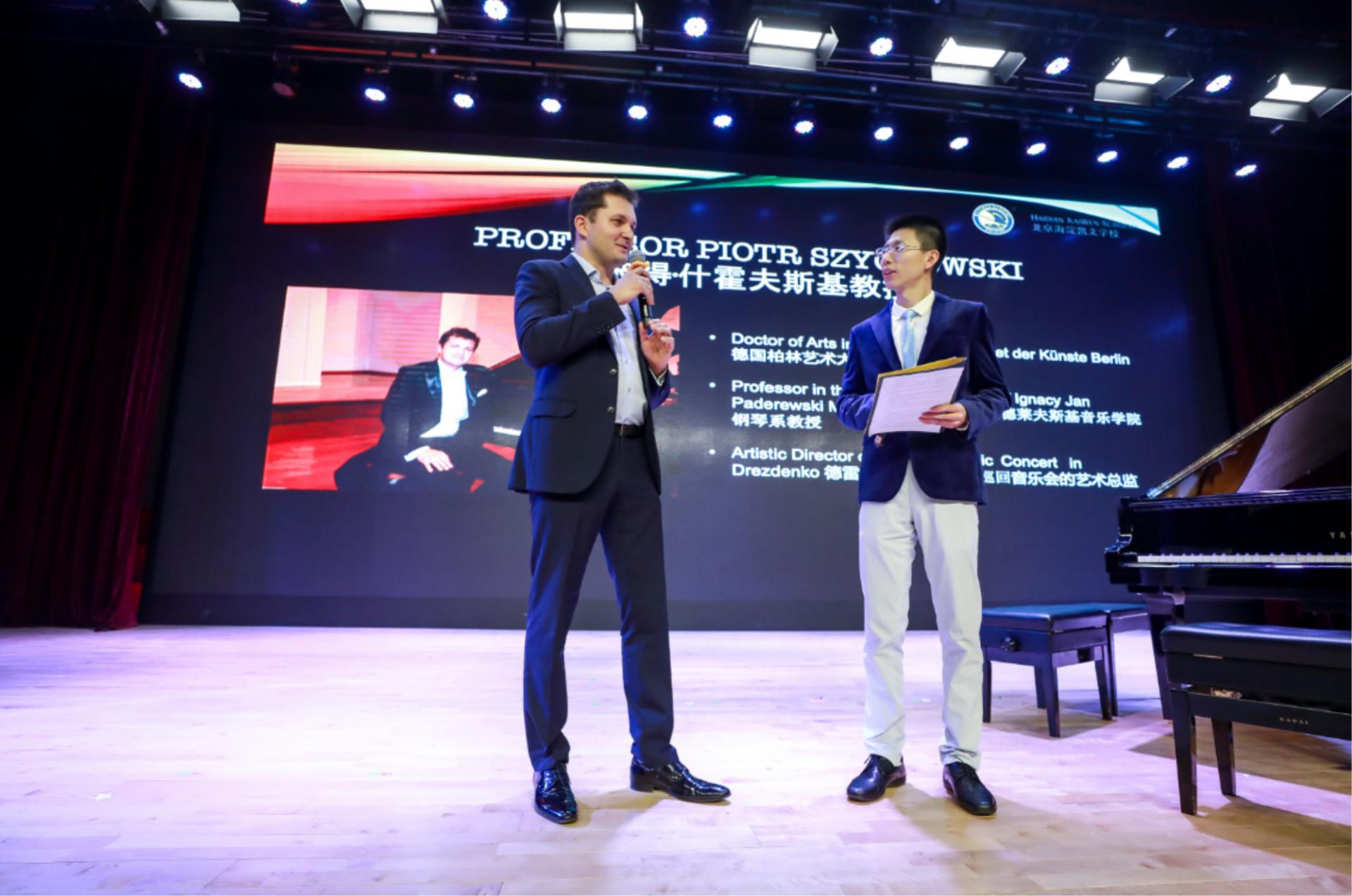 In the interview, Prof. Piotr Szychowski shared his growth history in music. He started in piano at the age of 9, had the best piano teacher thanks to his parents at 12, entered university after six years of study after this teacher, and was lucky to meet excellent teachers in both undergraduate and graduate study. As a student, he had at least four opportunities of meeting and talking with world-class pianists every year. He said frankly: "I'm lucky in the sense that I always follow excellent teachers to learn piano. Their instructions offered me a shortcut and helped me make improvement in performing skills and style rapidly."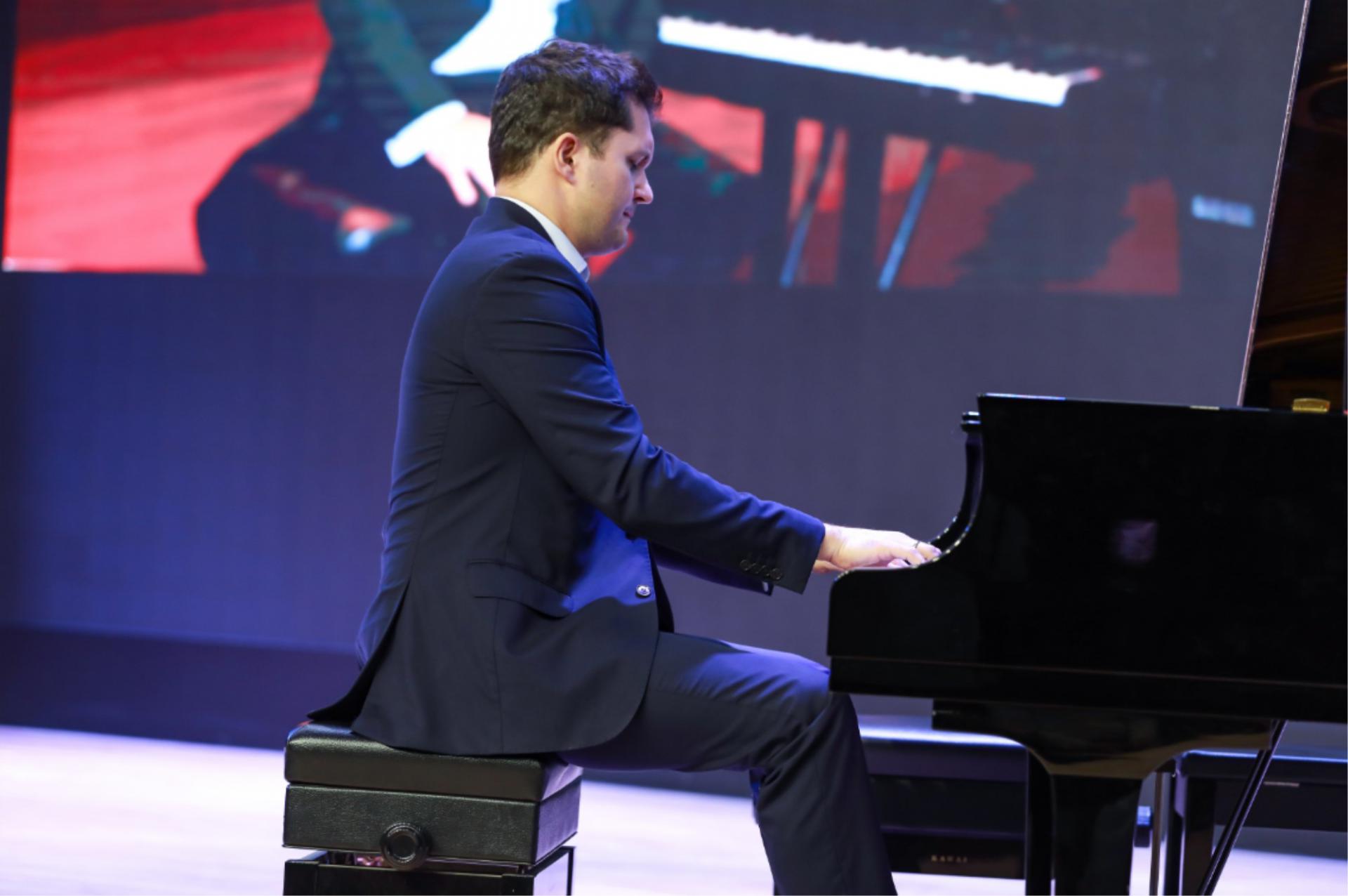 Prof. Piotr Szychowski gave an impromptu performance of Chopin's Waltz in C-sharp Minor. The superb playing skills, excellent control of timbre and flexible performance impressed everyone present with the international high level and the player's devotion to art expression with emotions was admirable.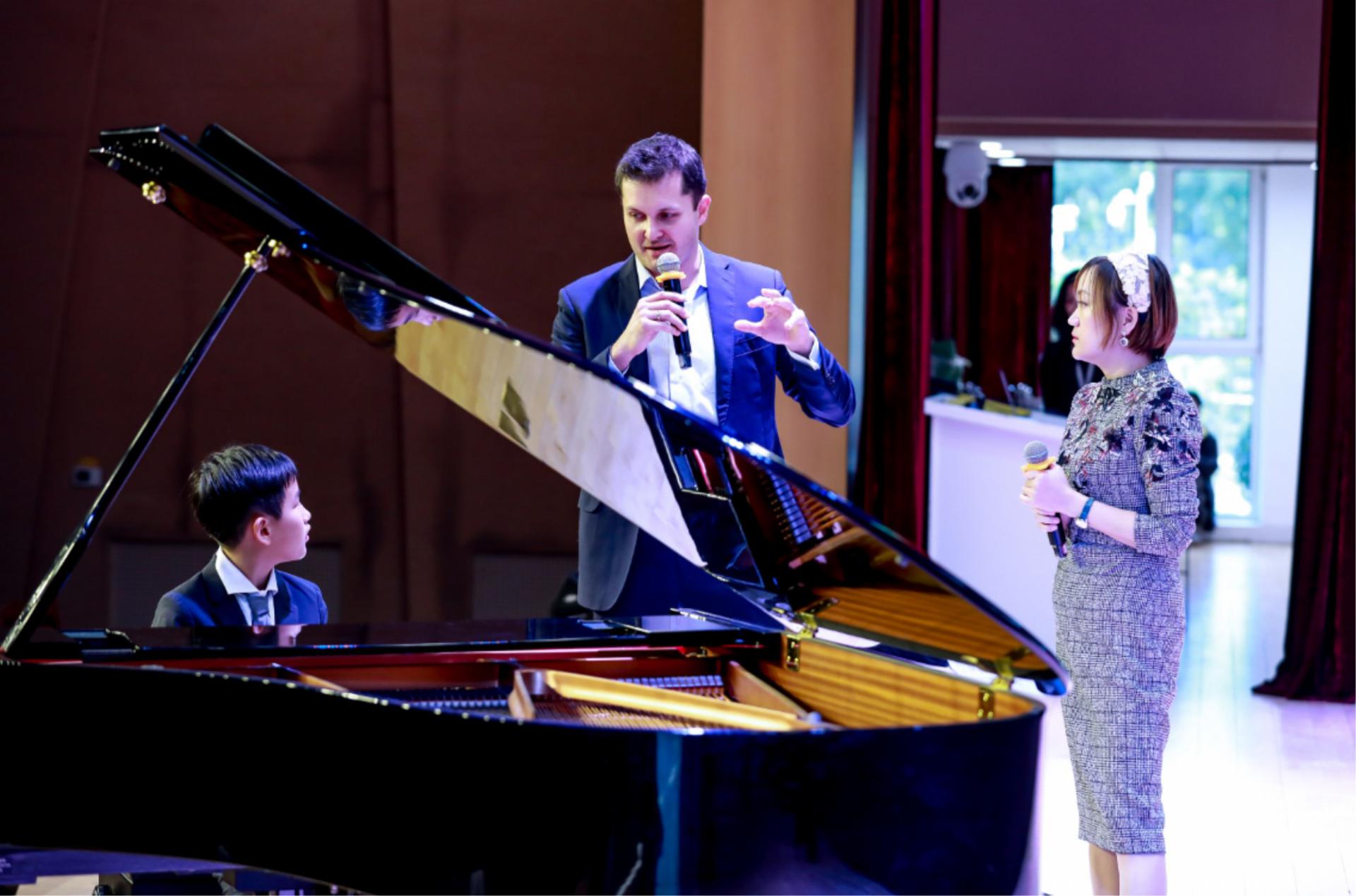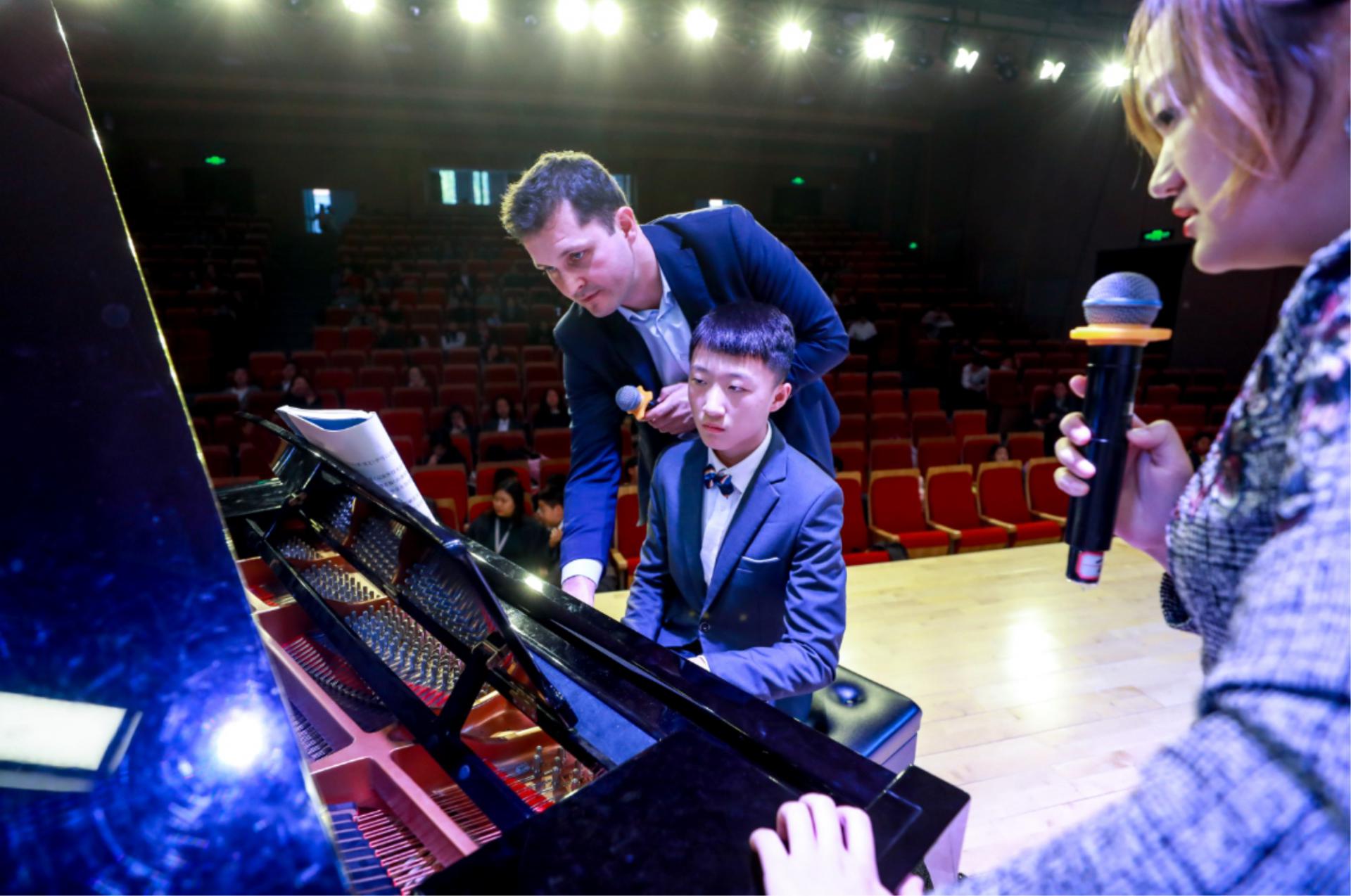 Four student representatives went on stage to play their favorite piece of piano music, discuss face to face with Prof. Piotr Szychowski and receive highly valuable instructions and comments. After each of the students concluded performance, Prof. Piotr Szychowski gave comments, pointed out in details issues worth noticing in playing, gave guidance on weight of starting notes, speed of pedal, highlighting and balancing of parts, exhibition of timbre effect, and steadiness, sense of line and sense of narration of overall phrases, and played for demonstration on the scene.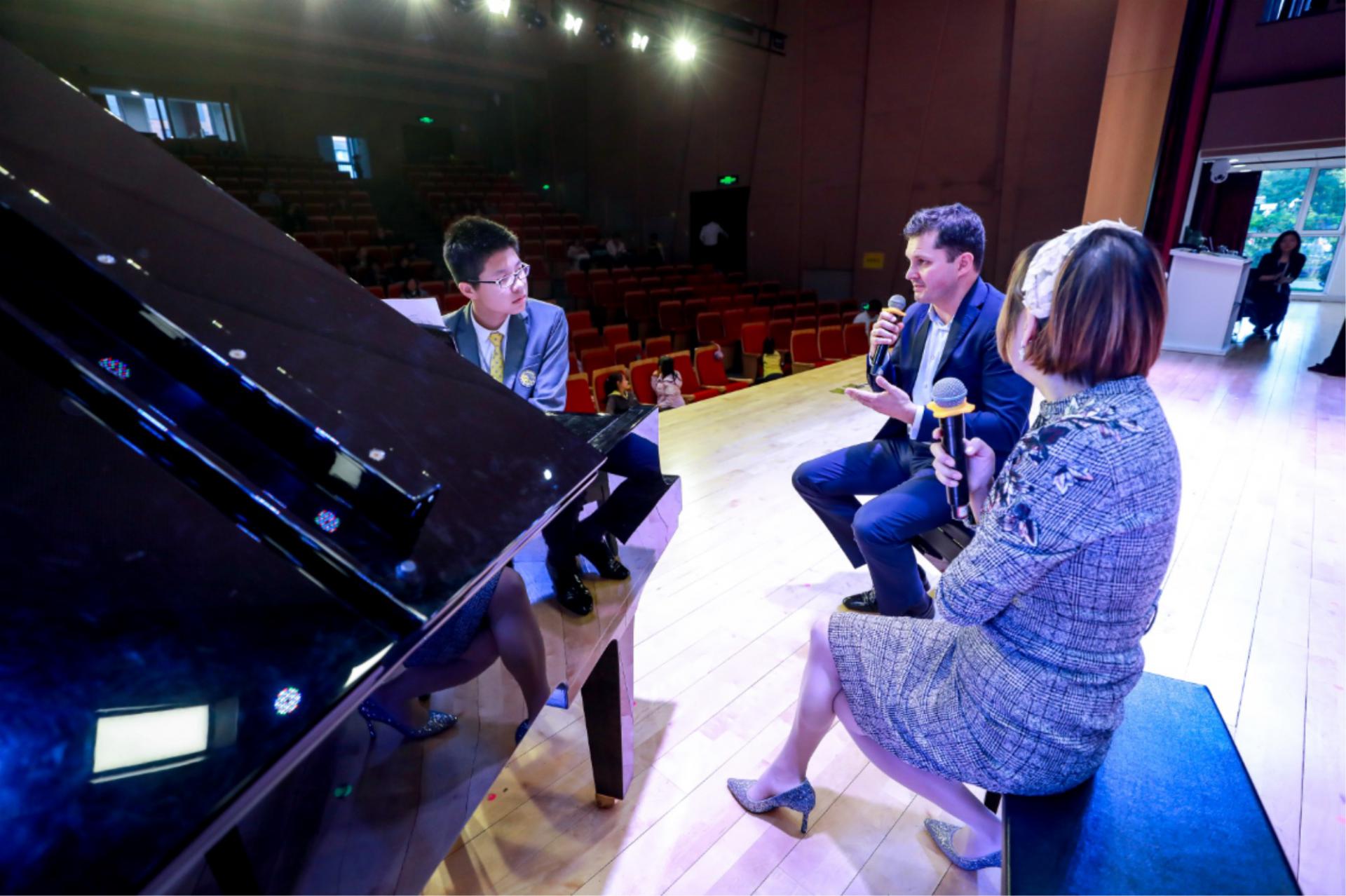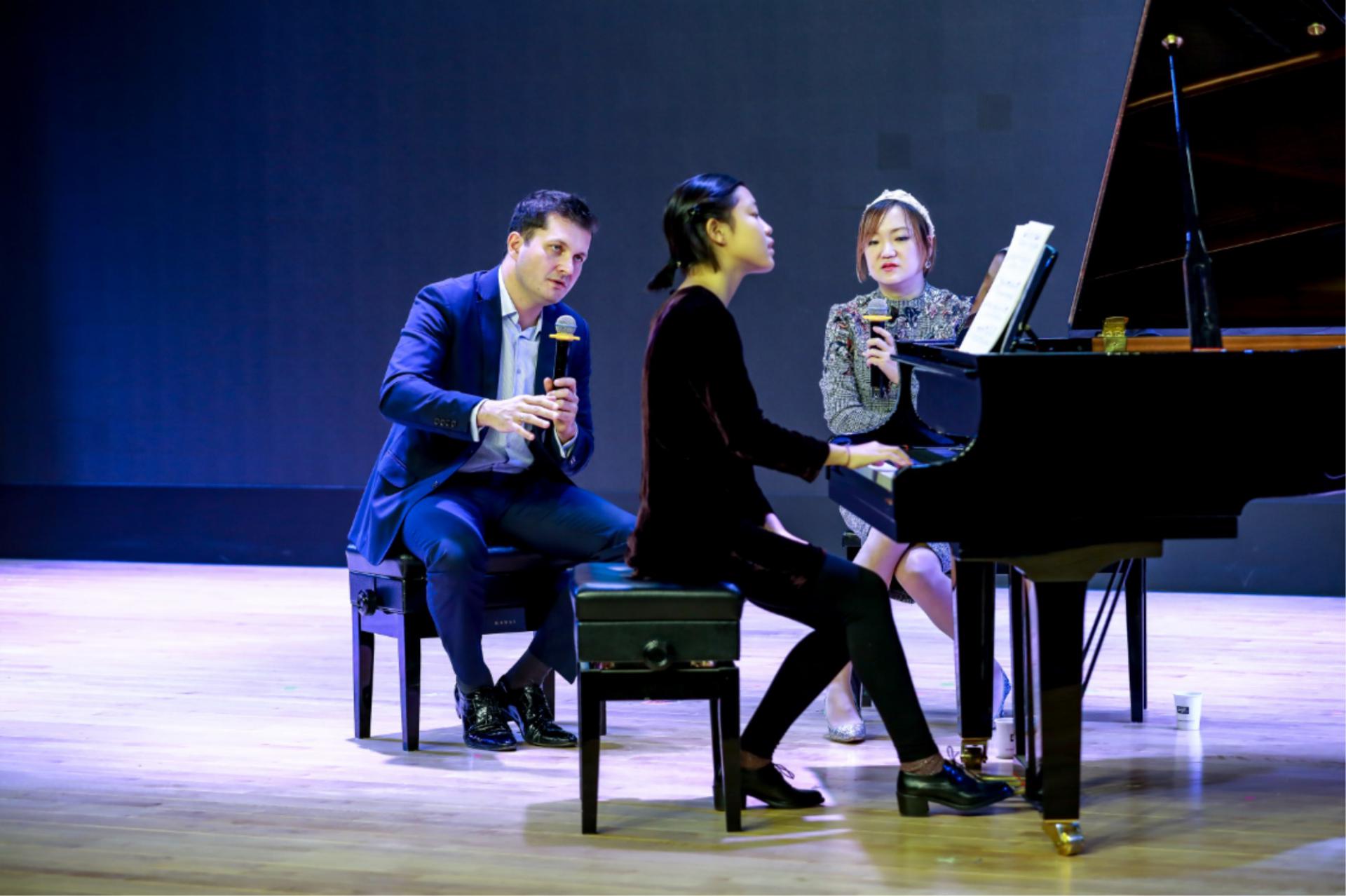 The students in the audience listened with avid attention, nodded in agreement or discussed in whisper: What should be the proper ways of performing music? How to better express the meaning of music… The entire audience was immersed in the vivid introduction of Prof. Piotr Szychowski and echoed him with rounds of warm applause, and Prof. Piotr Szychowski also highly spoke of the fine artistic quality of the students.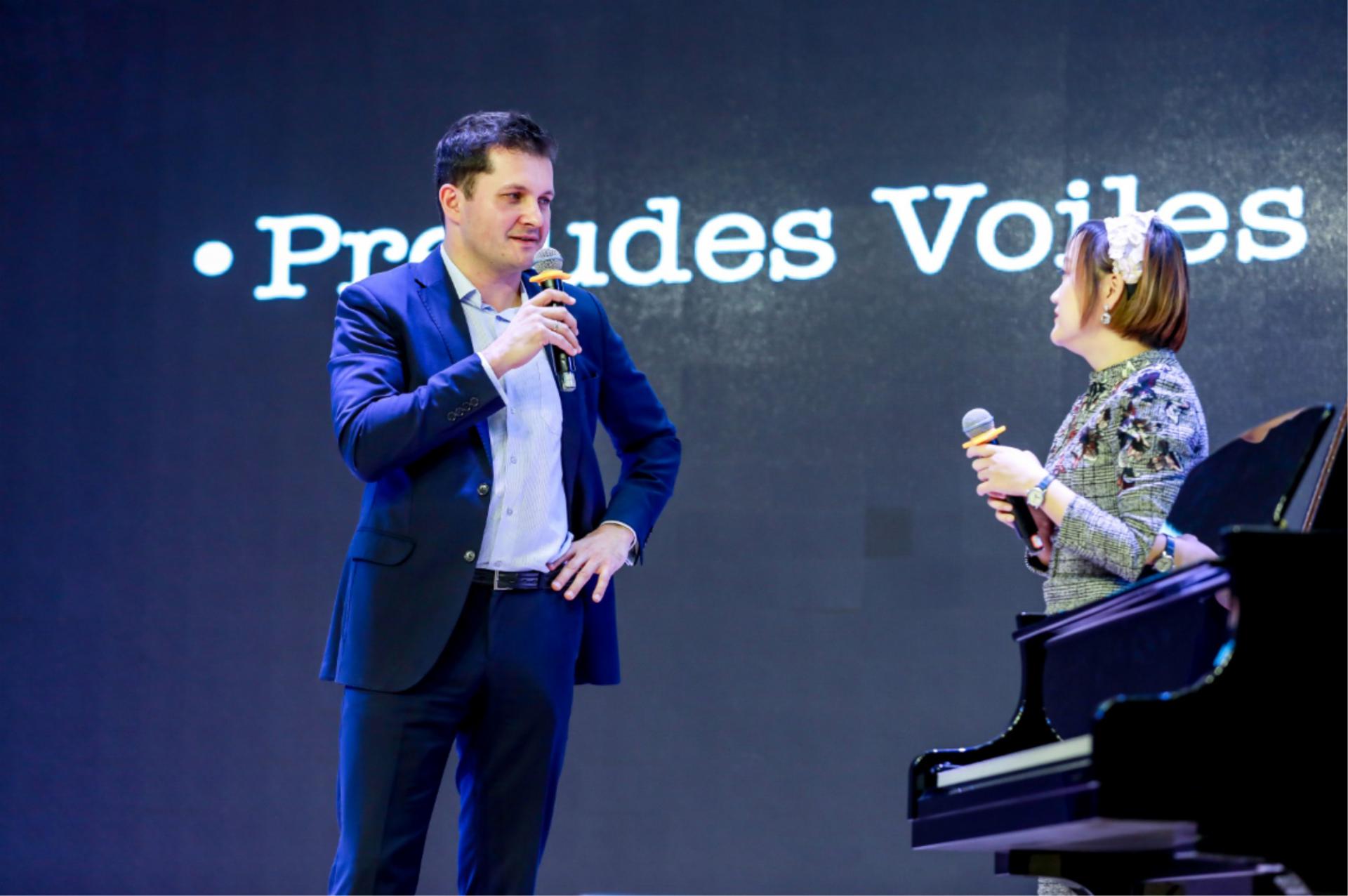 During the Q&A towards the end, Prof. Piotr Szychowski shared some knacks of performing piano, such as how to relax on the stage? First, preparations need be thorough and sufficient. Second, players should focus on performance, make comparison with themselves and see their own progress, so as to boost self-confidence. Third, experience need be accumulated by performing at school, participating in contests and simulating performance at home etc.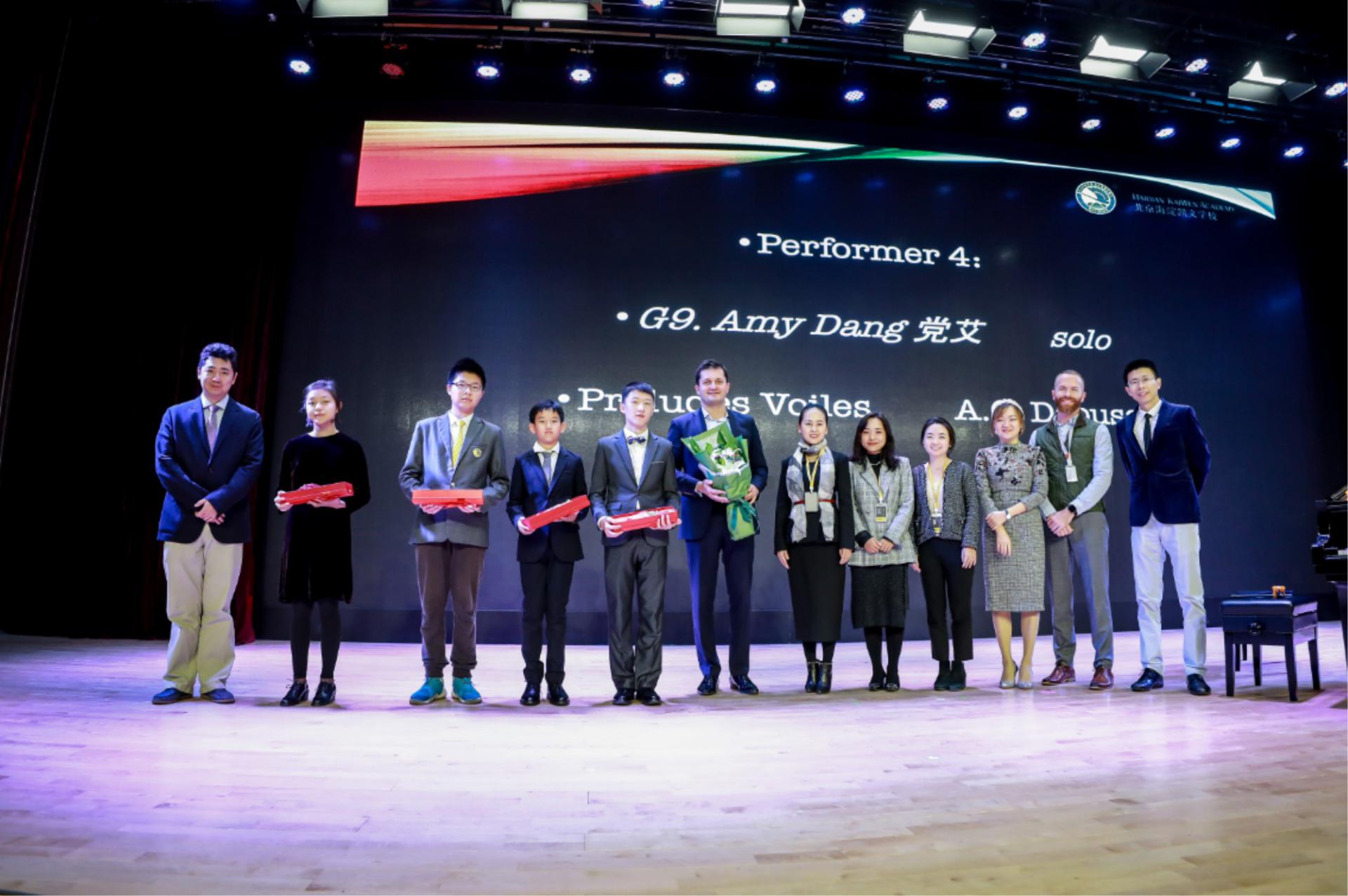 With a vision for the world and the future, Kaiwen students deepened understanding on music through the face-to-face exchanges with the piano maestro. With the help of Prof. Piotr Szychowski, they overcame shortcomings, improved piano performance and felt the charm of black and white keys and the culture behind music in a more profound way. As the beauty of music need be actively explored, Kaiwen Academy will continue to stage the platform of experiencing art, refining artistic quality and appreciating the charm of art for the students.