Education is a gaze full of affection.
There is no need of deliberate search, but attentive gaze will just work.
Amid daily education and teaching,
Numerous subjects with research value can be explored.
Start from real-life teaching practice.
Make scientific research a helpful hand for teaching.

In order to improve capabilities of Kaiwen teachers in education, teaching and scientific research and refining education quality of the school, on October 15, 2019, Kaiwen Academy officially launched the subject research on education, teaching and management and set up the teachers' subject research team. Expert Wang Xiaomei from Beijing Haidian Academy of Educational Sciences and project executor Zhao Xin for research on sustainability cases in private education were present for guidance.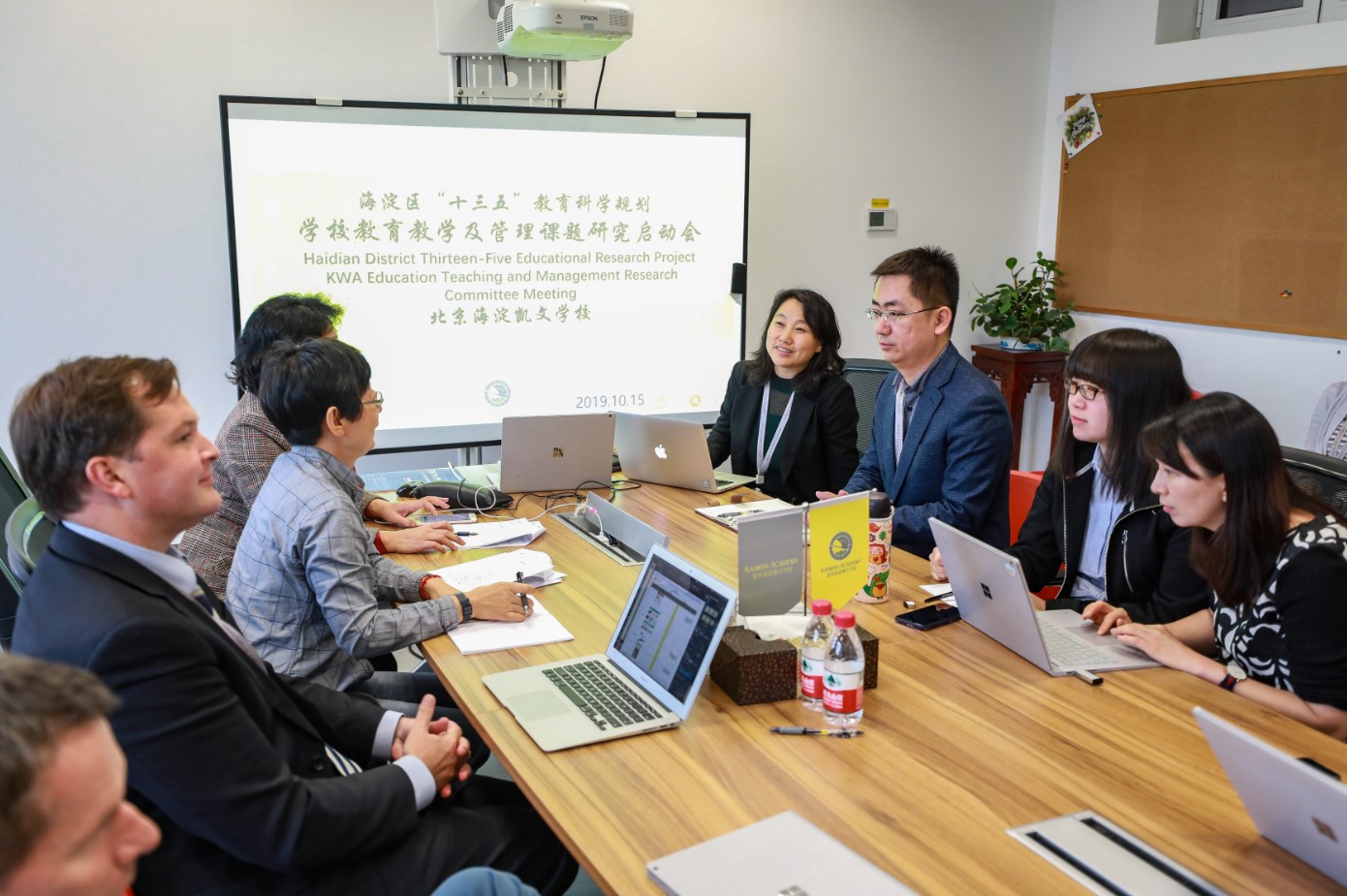 Based on Beijing's 13th "Five-year" Plan on educational sciences, the initiated subject that was prioritized was "Research on Sustainable Development of Private Education in Beijing". Kaiwen Academy participated in the sub-project "Research on Sustainability Cases for Private Education in Haidian District", with the purpose of identifying the driving effect and influence of new laws and new policies on private education over private education and related school development.
In the research, the teachers' research team of Kaiwen will study, analyze and summarize school-running experience of the school, reflect on and extract topics on Kaiwen's distinctive courses and quality development of education and compile individual subject research papers, so as to highlight the school's characteristics in education, teaching and management and explore paths of sustainability for the school.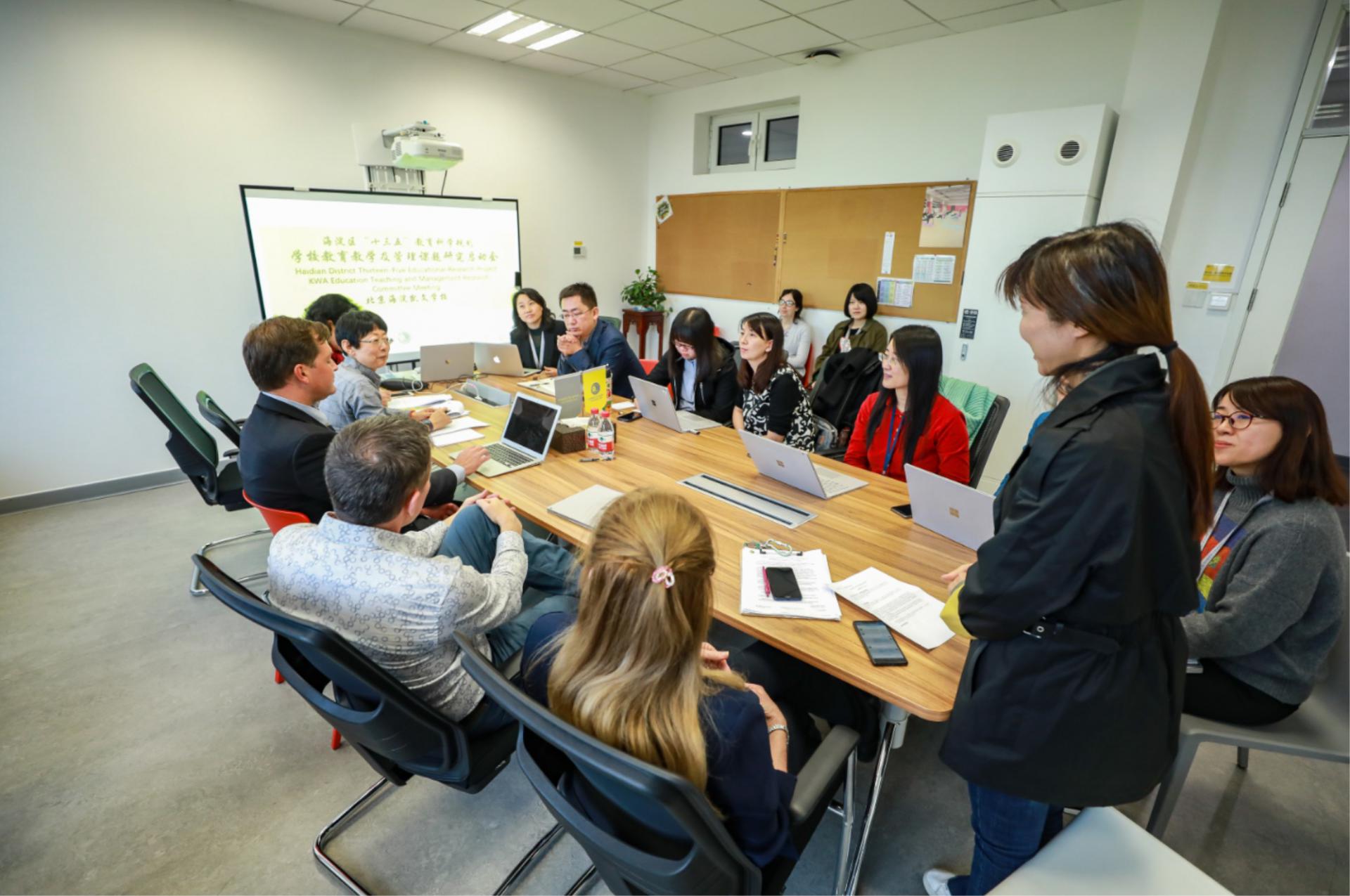 "Educational scientific research stages a platform of professional development for teachers."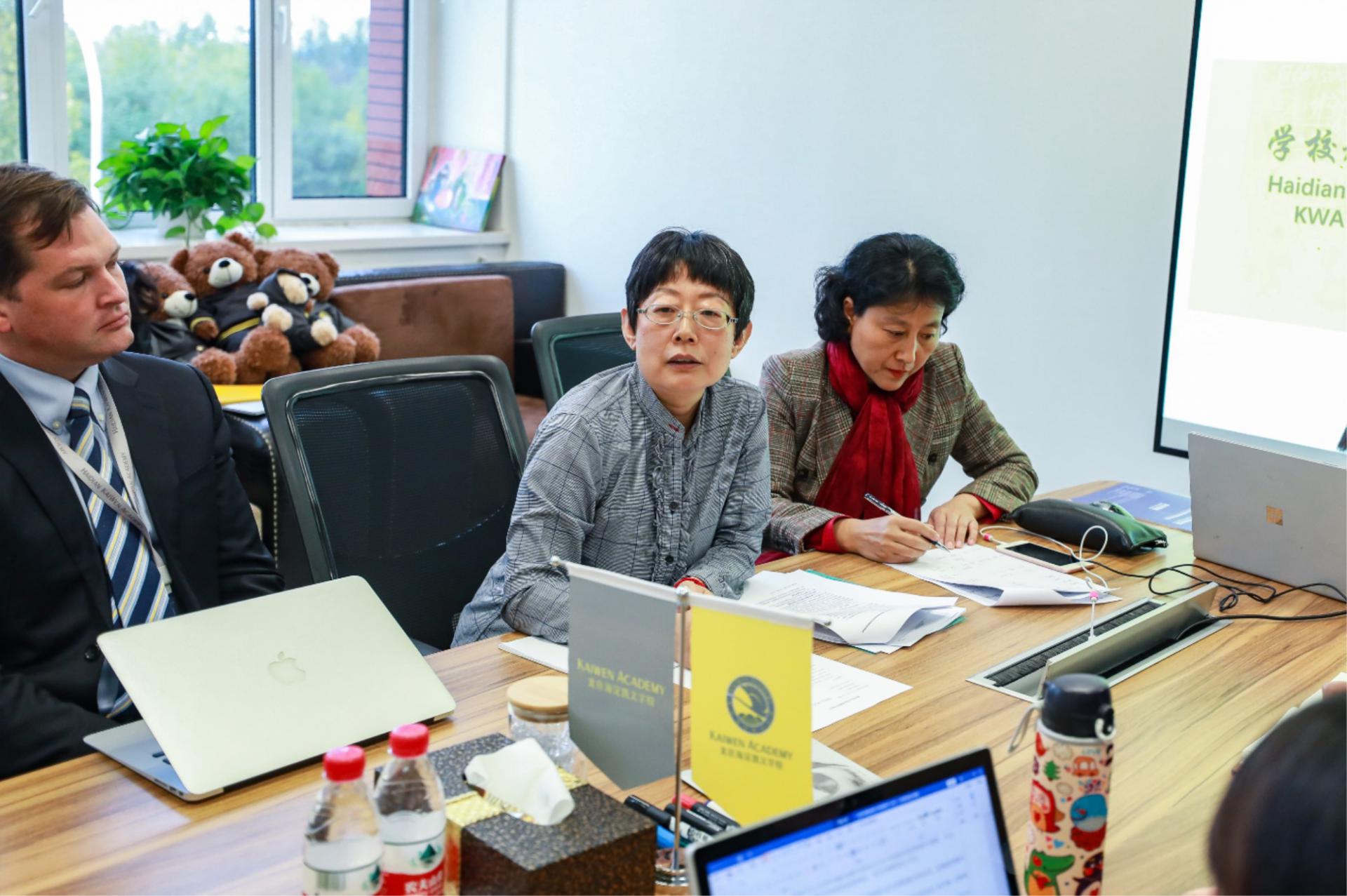 Zhao Xin, project executor for research on sustainability cases in private education
Through case analysis and action study, teachers can refine their theoretical framework, accumulate experience and achievements, enrich the campus culture, improve brand building and construct distinctive courses. In literature research, they can read more doctoral dissertations and master theses and use research tools such as scales for educational scientific research. By standing on the shoulders of giants, we can see further and go farther.
"Researching whatever we do in daily work as subject is the guiding idea for frontline teachers in educational scientific research."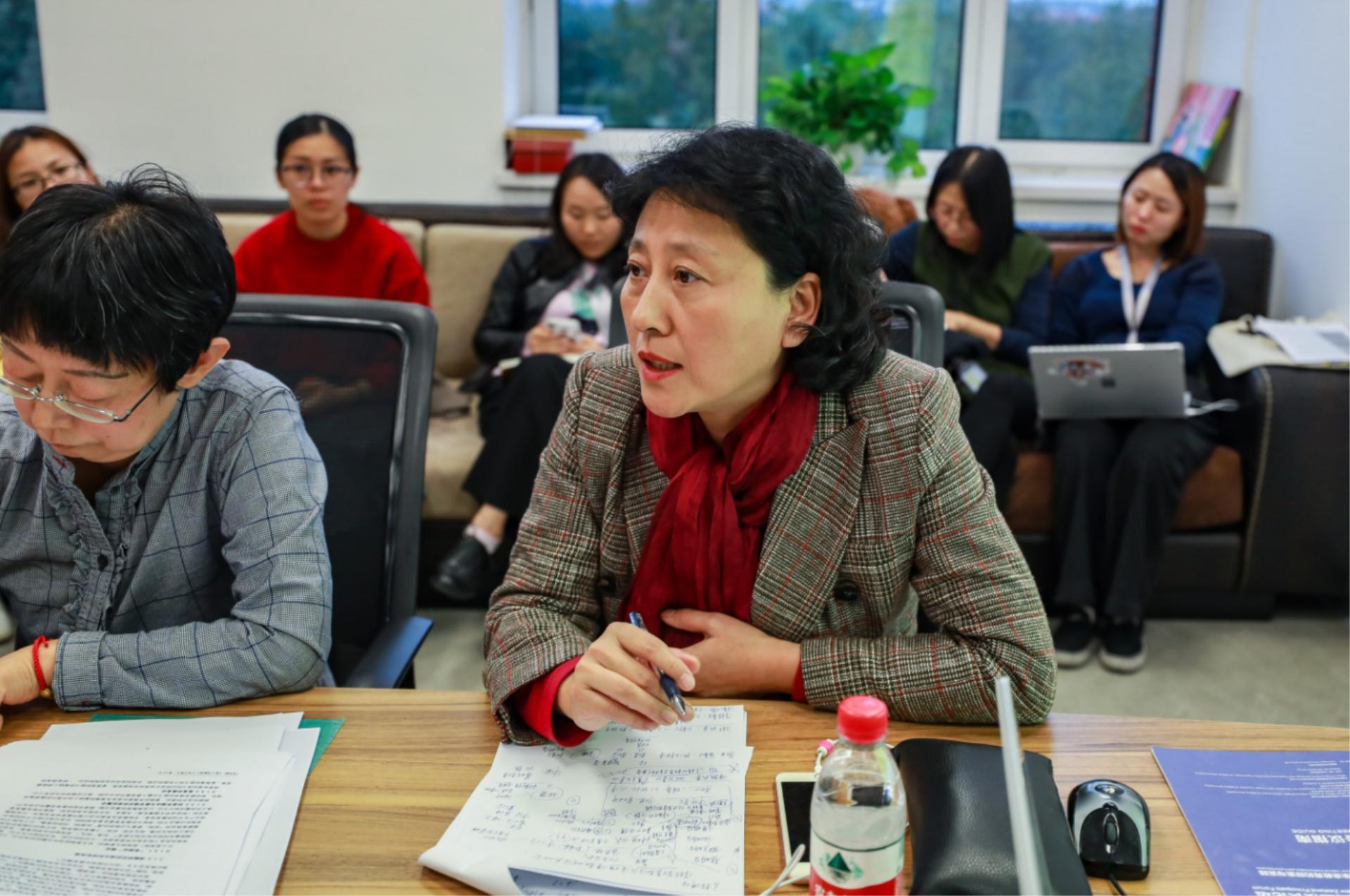 Wang Xiaomei, expert from Beijing Haidian Academy of Educational Sciences
Haidian District has been paying great attention to educational scientific research and advocating the form of subject research. As teachers will inevitably encounter difficult and painful spots in routine work, such as interpersonal issues of students, we can start here to conduct subject management in the form of scientific research and shape campus culture.
"Enrich the modes of teaching to give class with temperature."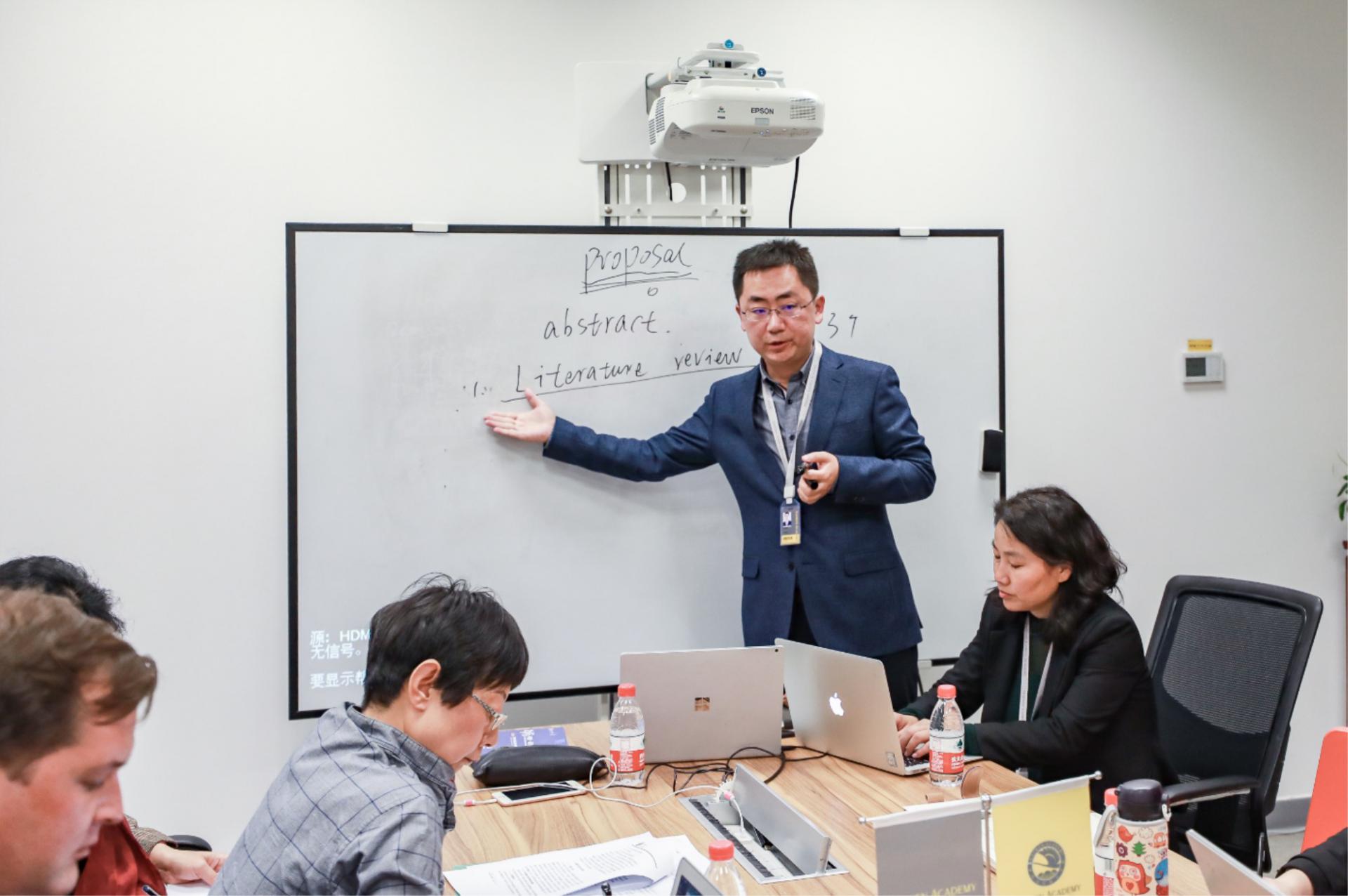 Ever Li, Executive Principal of Kaiwen Academy
Educational scientific research is a valuable opportunity for teachers, when they can systemize teaching knowledge and experience and theoretically support and guide the response to issues they feel confused about. When writing papers, the teachers should keep in mind the structure of "literature review, premise, methodology, data collection, result, implication and reference", fully integrate theories and practice, discover problems in subject research and devise feasible plans, contributing wisdom to higher quality of Kaiwen education.
"Educational scientific research is the route that teachers must take for intensive development."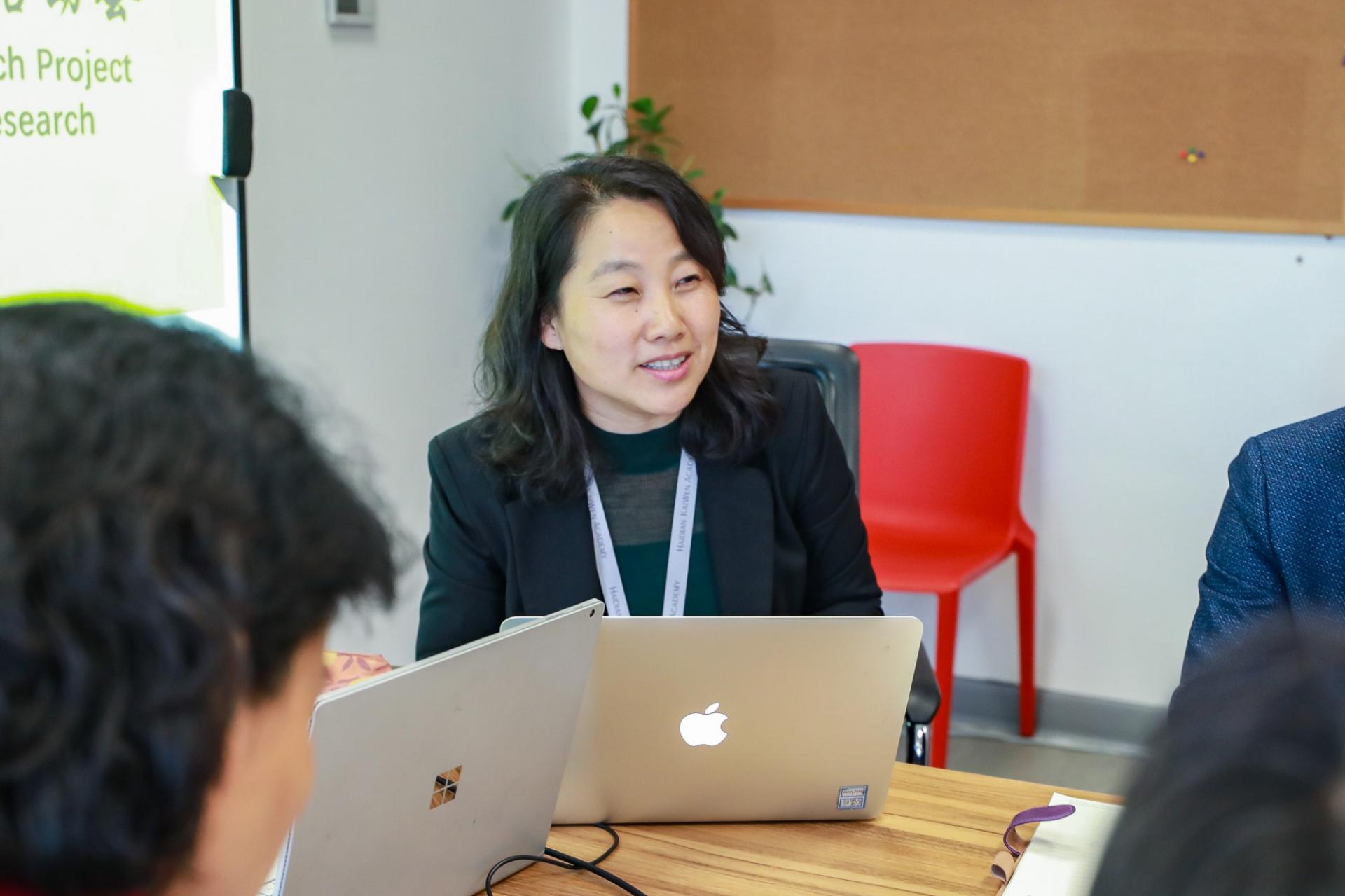 Madeleine Ma, Vice Principal of Kaiwen Academy
In summarizing their daily practice, teachers can improve teaching quality, stay true to their original aspiration and keep reflecting on one question: what kind of talents are we cultivating? Hopefully, every teacher of Kaiwen will contribute their devotion and efforts to further advance of the school.
"Use scientific methodology and give play to the role of collective wisdom."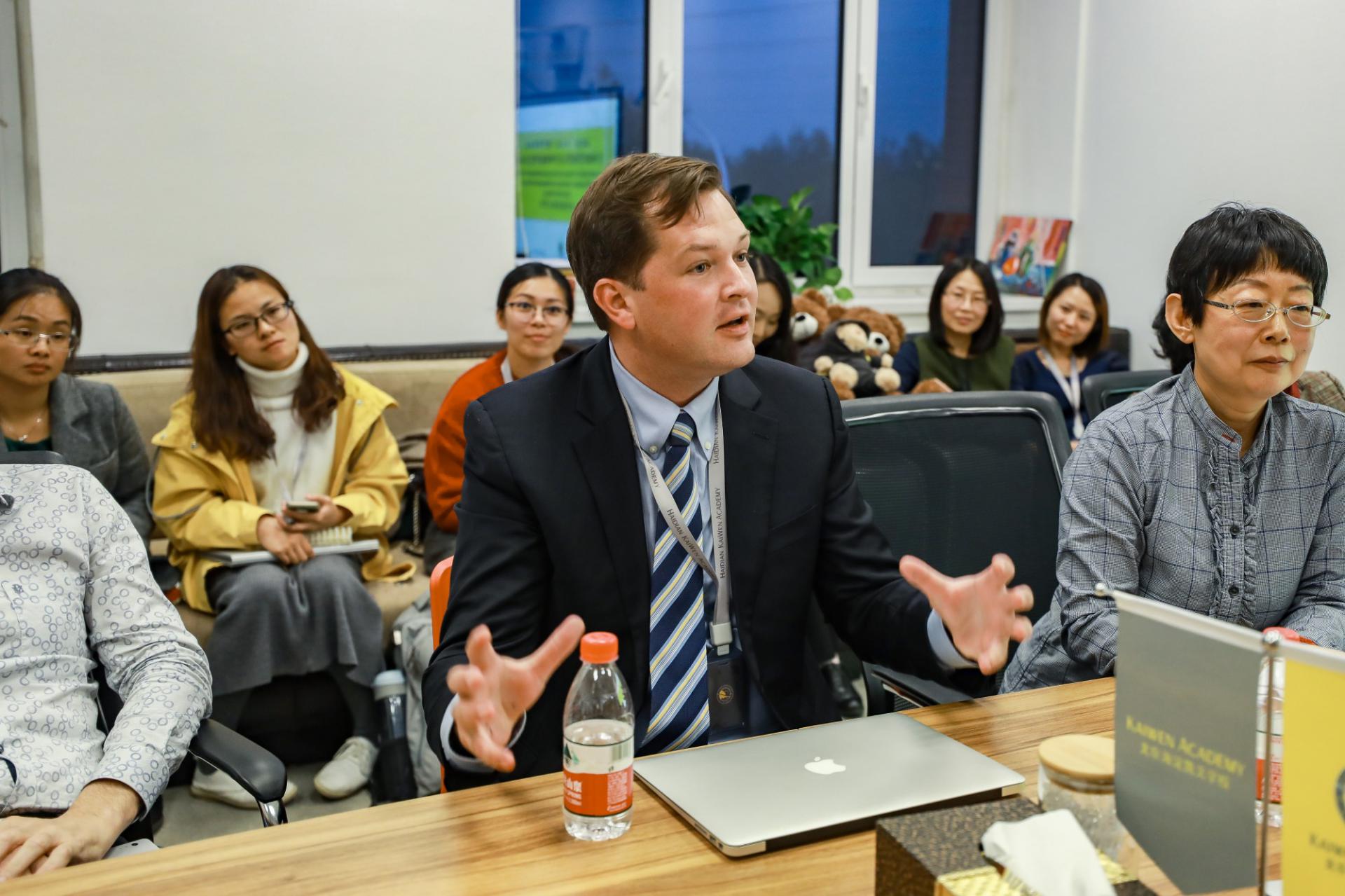 Scott Reid, Vice Principal of Kaiwen Academy
Our teachers, based on working experience on the frontline, can use advanced educational and teaching theories as guidance, fully tap to disciplinary advantages, pay attention to teaching details and explore research projects to jointly bring the educational scientific research of Kaiwen to a higher level.
"Let's grow together, study together and explore together."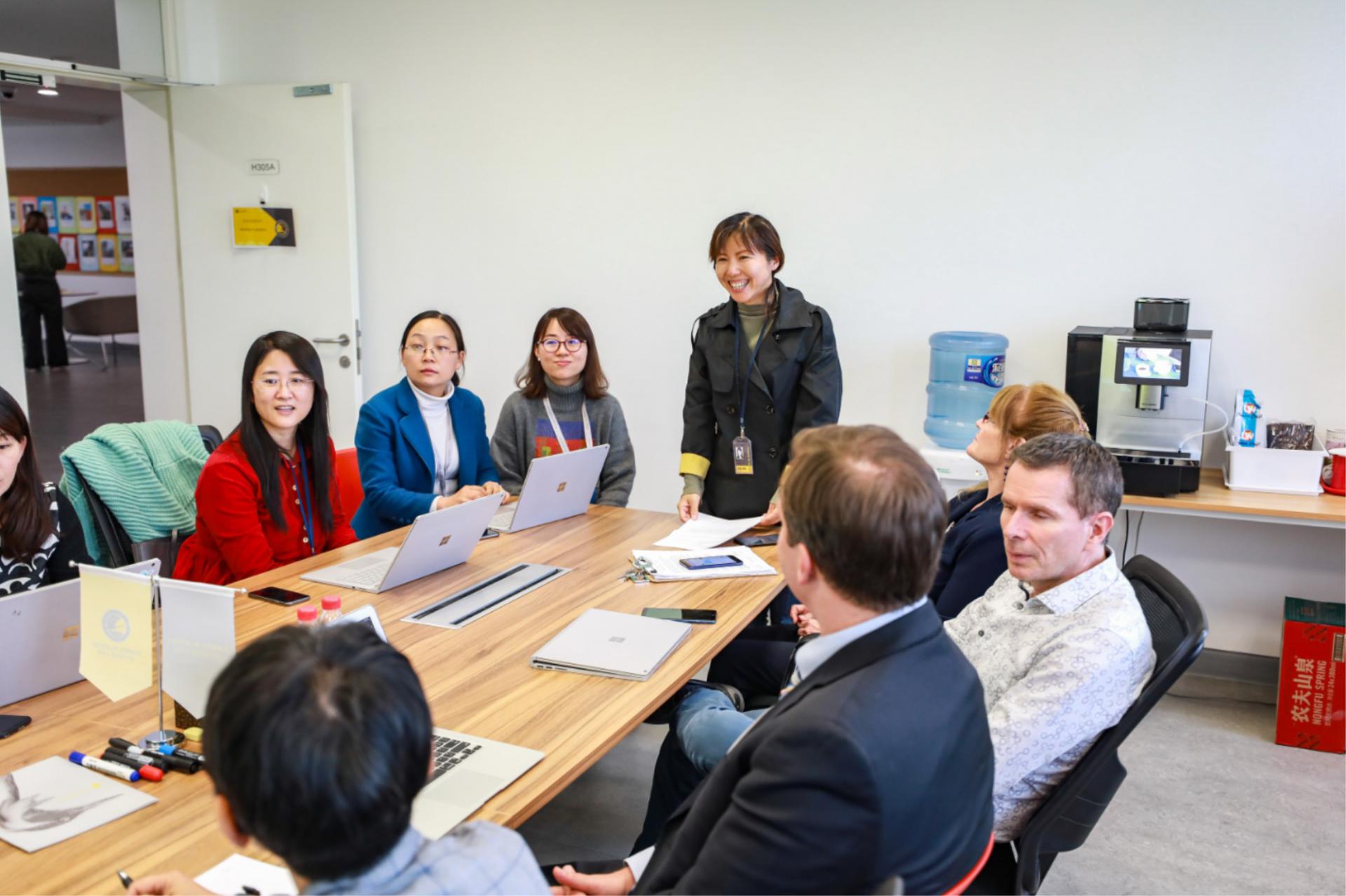 Zhu Yongdan, Secondary Chinese Language Arts teacher of Kaiwen Academy
From "what is educational scientific research" to "how to conduct subject research", we have learnt about the guiding philosophy for educational scientific research at school, subject design, and basic formats, features and general procedures of subject text design. I'm convinced that just like me, all the teachers are now fully aware of the importance of selecting and identifying subjects in educational scientific research.
Teaching is fundamental, requiring the support from scientific research.
Scientific research should be what teachers take the initiative for.
On the basis of giving quality classes,
Teachers of Kaiwen will keep improving themselves through scientific research,
Make progress in teaching with the support of scientific research,
And bring the quality of teaching and quality up to a higher level!