My children,
I hope you develop some hobby of sports
Not for championship
But only for stronger body and willpower
My young children,
I hope you acquire happiness in sports
That you learn to do your best in fighting
That you enjoy the honor and learn to shoulder responsibilities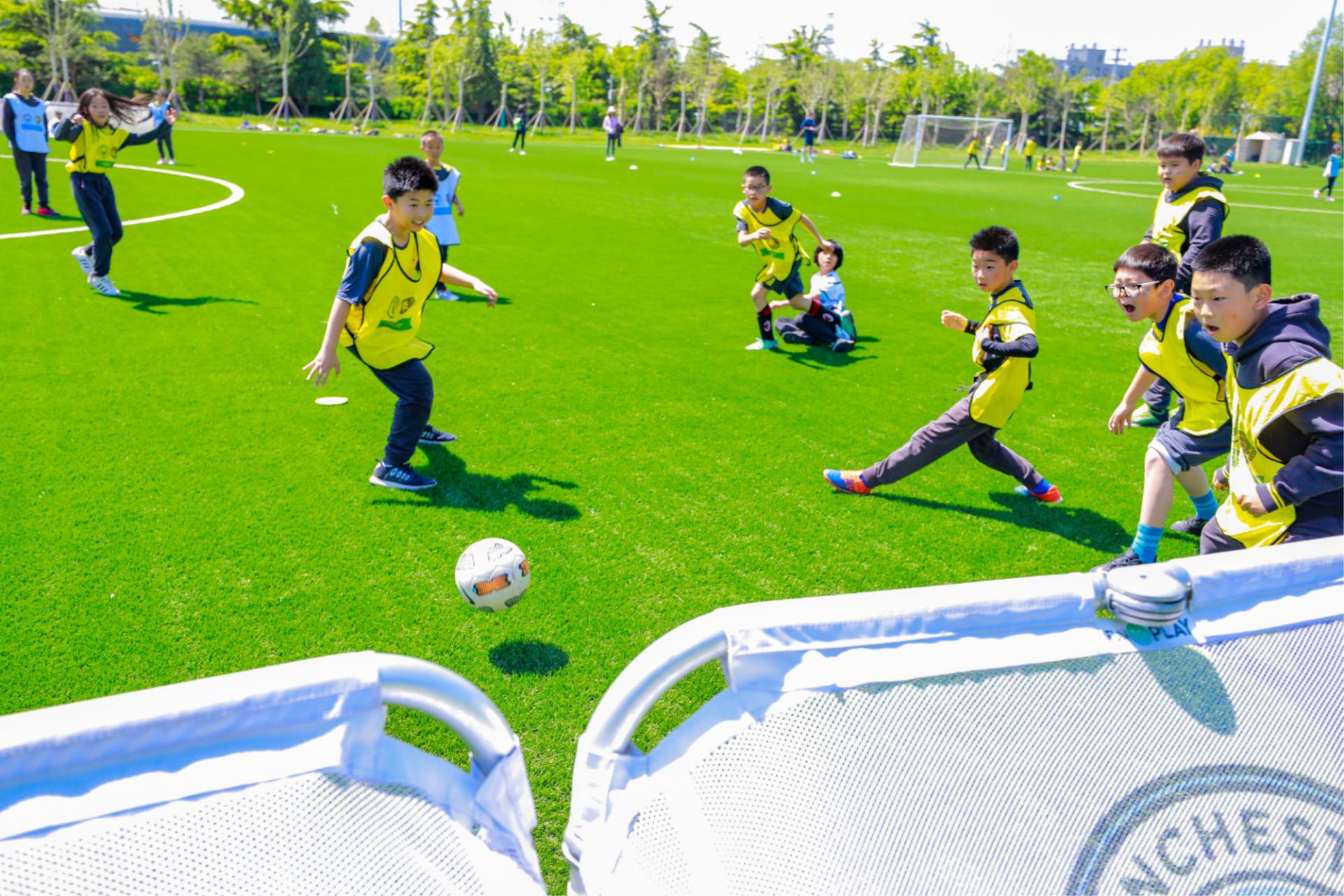 Sports day in Haidian Kaiwen Academy
Is an event for the whole school
Joined by a football team by students' fathers
With their mothers making up a cheering squad
Fantastic events make it a sports carnival
Where all grow, experience, and gain happiness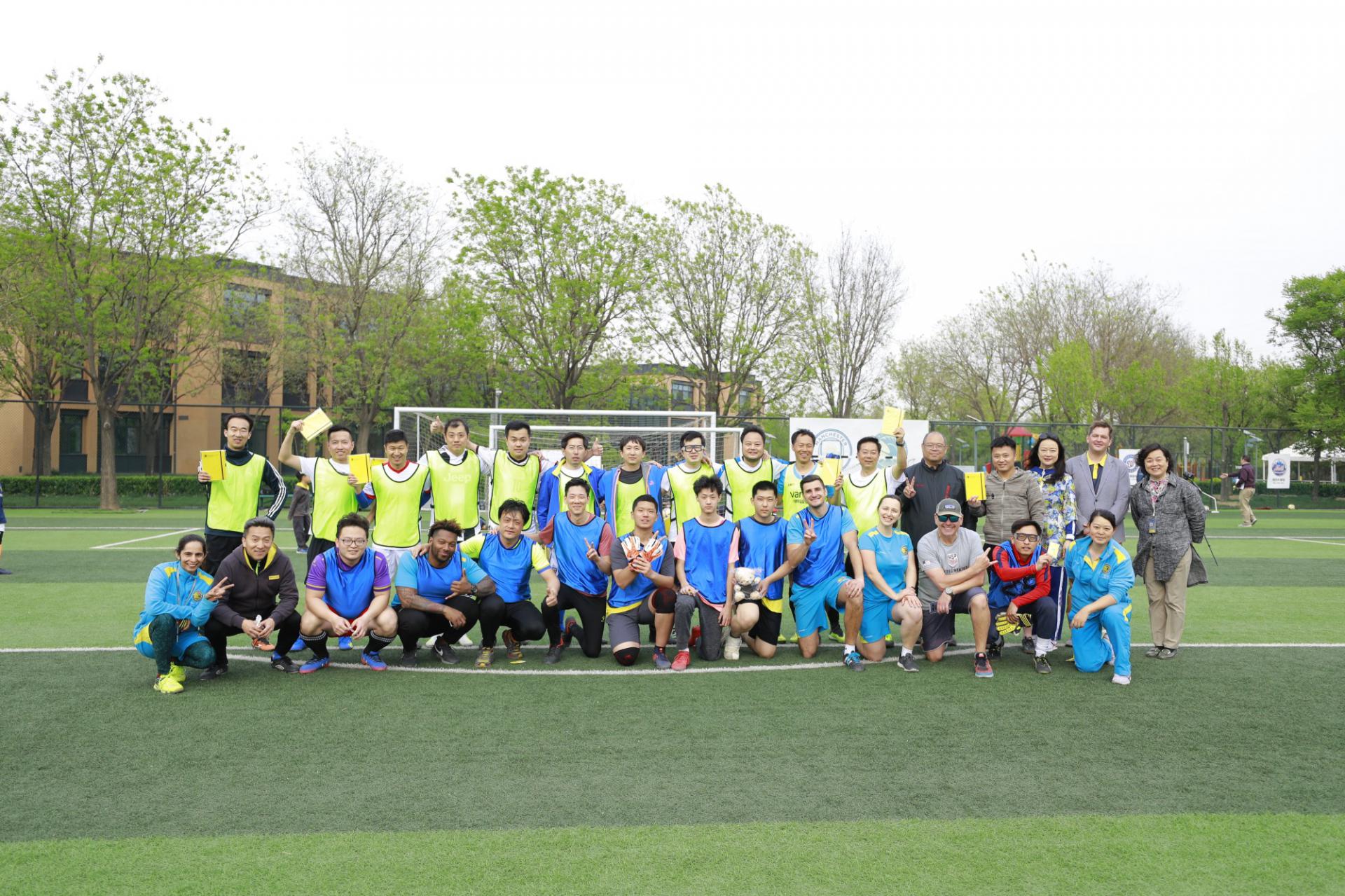 Let's Roll In!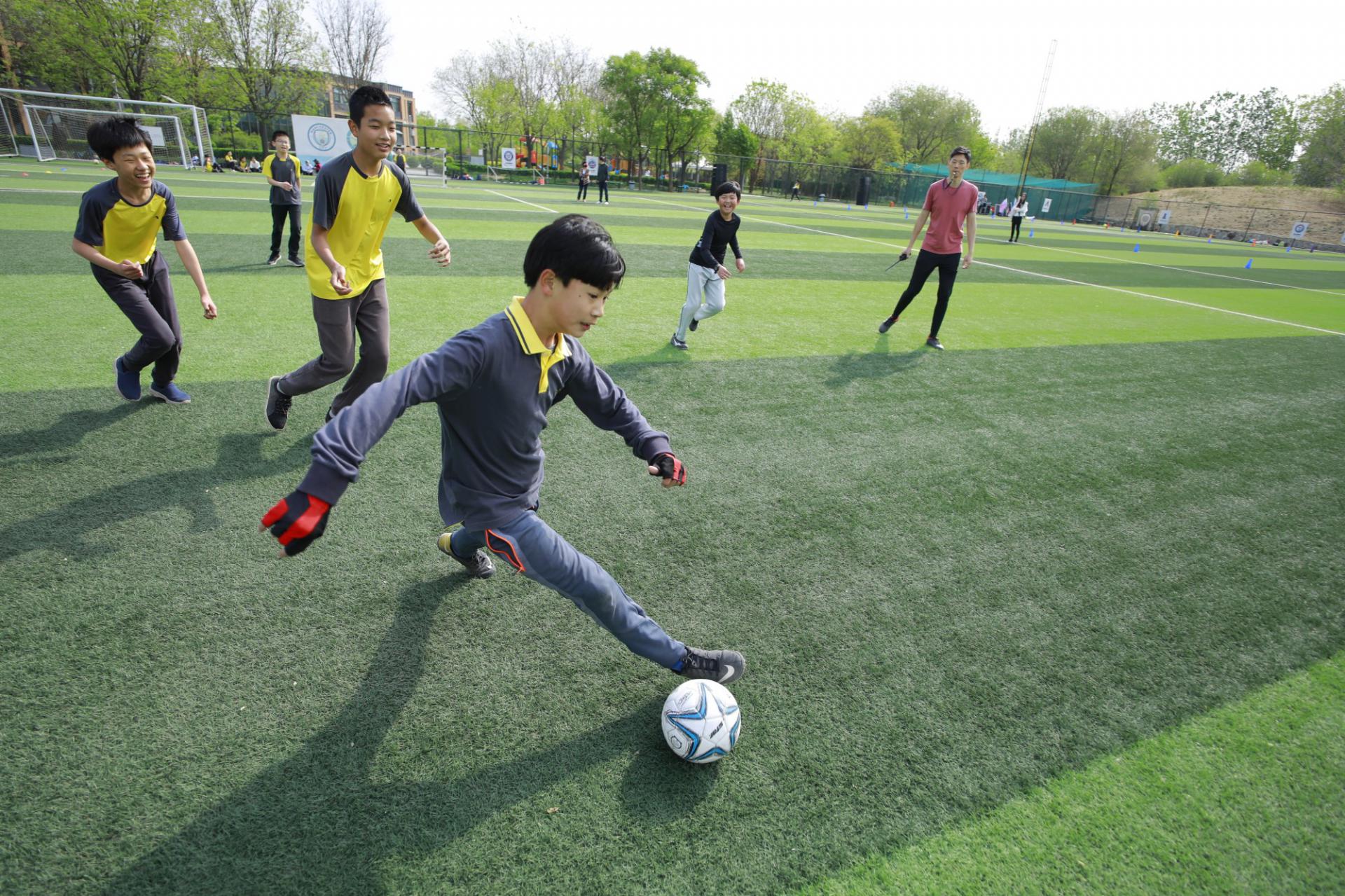 Free of misgivings in the match
Don't be afraid. Keep going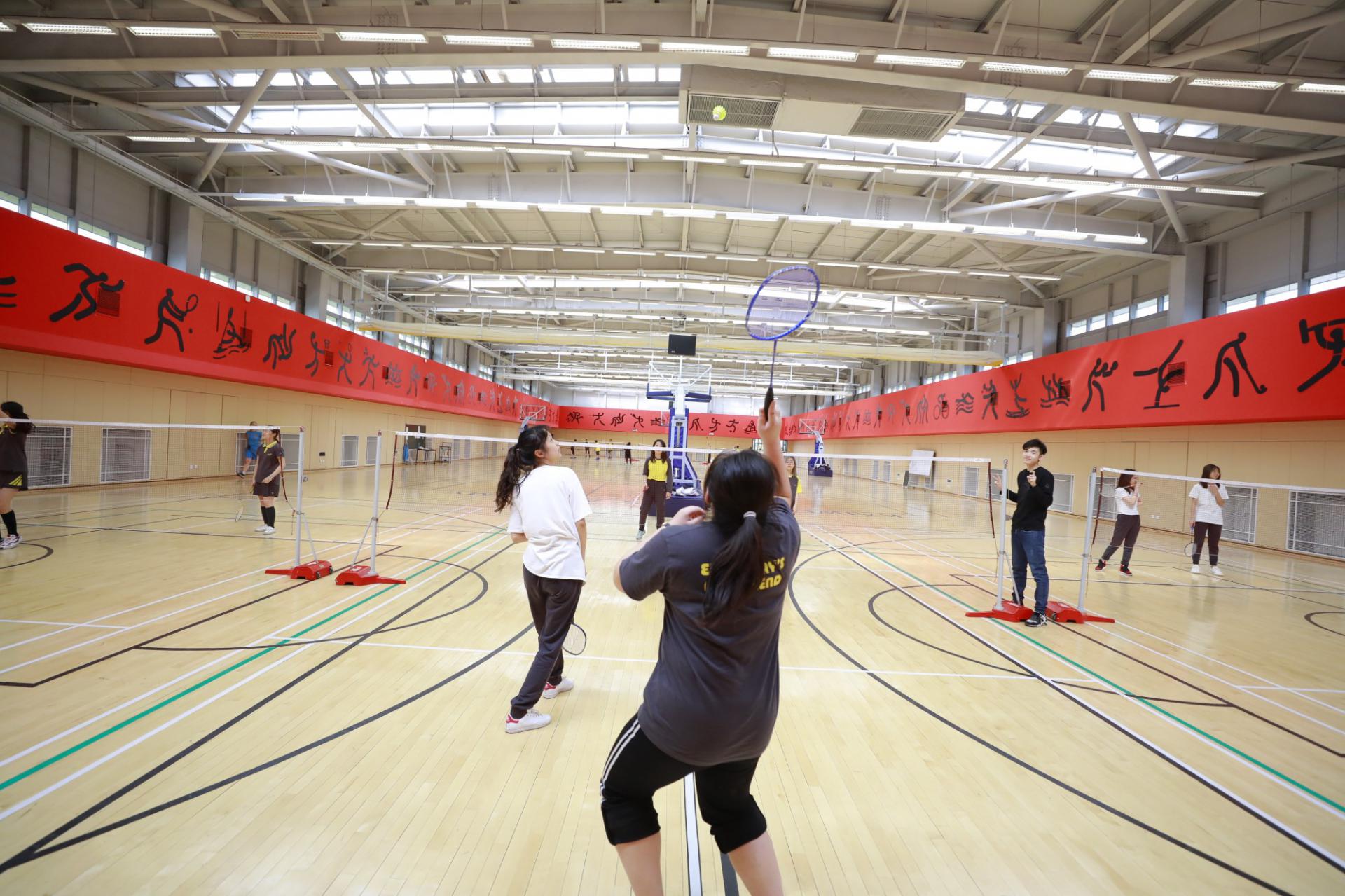 Who will win the badminton championship?
Go for it with all your efforts.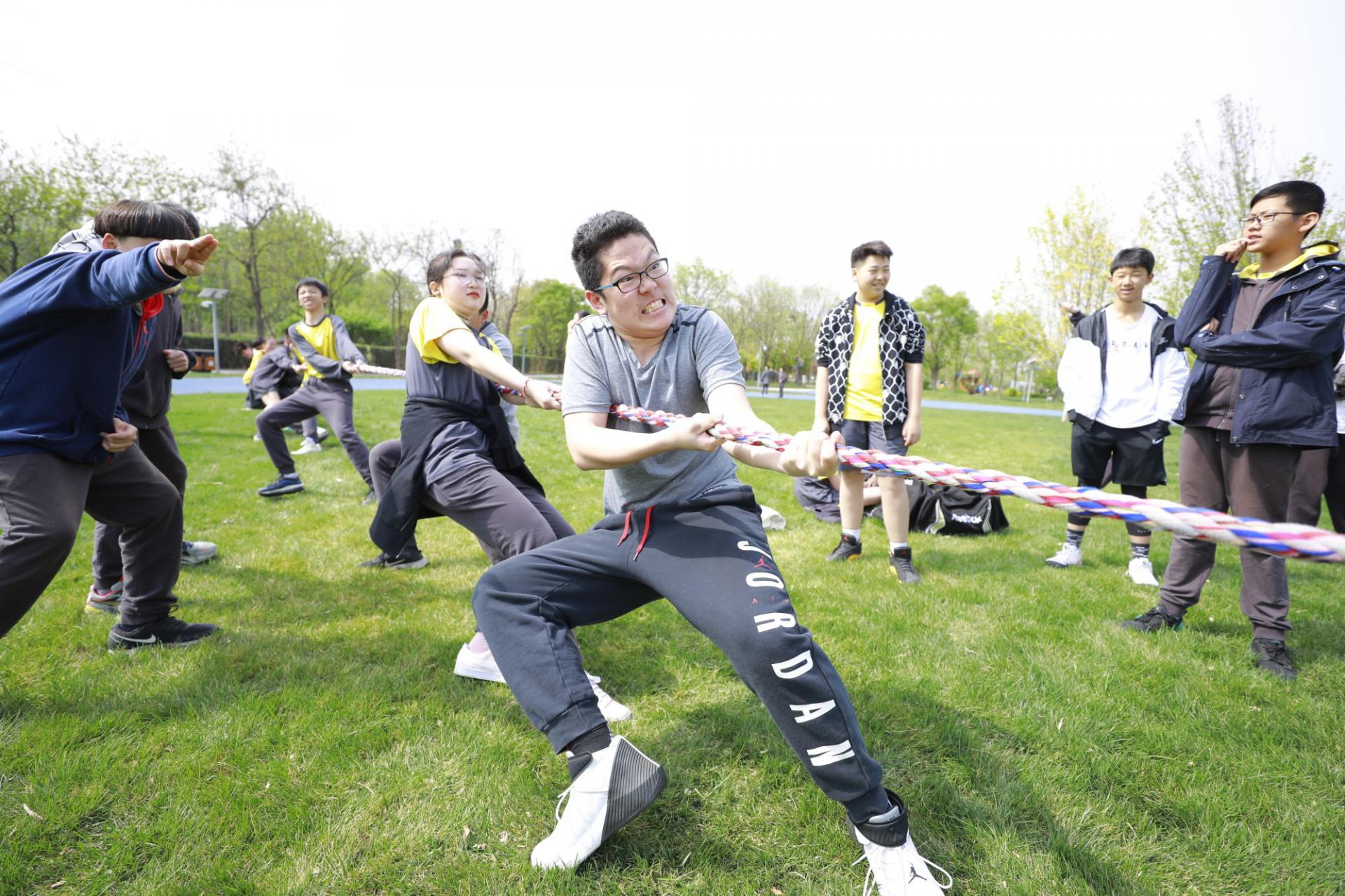 With high morale and strength of solidarity
Unleash your mighty power
In this match
Where we had the joy of triumphs and tear of failure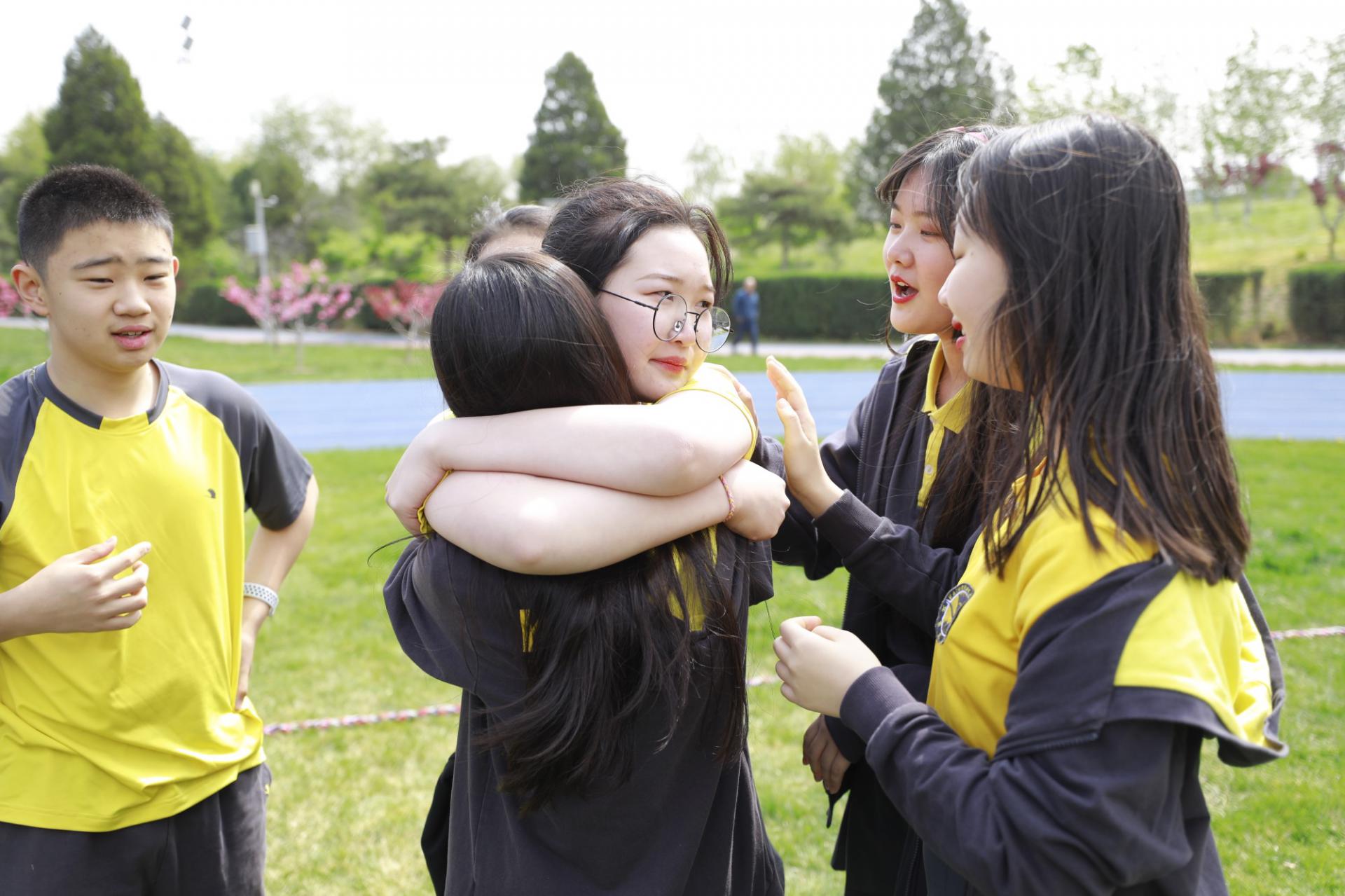 With high morale and strength of solidarity
Unleash your mighty power
In this match
Where we had the joy of triumphs and tear of failure
Thank goodness, you are here, my friend.
We support and encourage each other.
Everyone is an uncrowned king.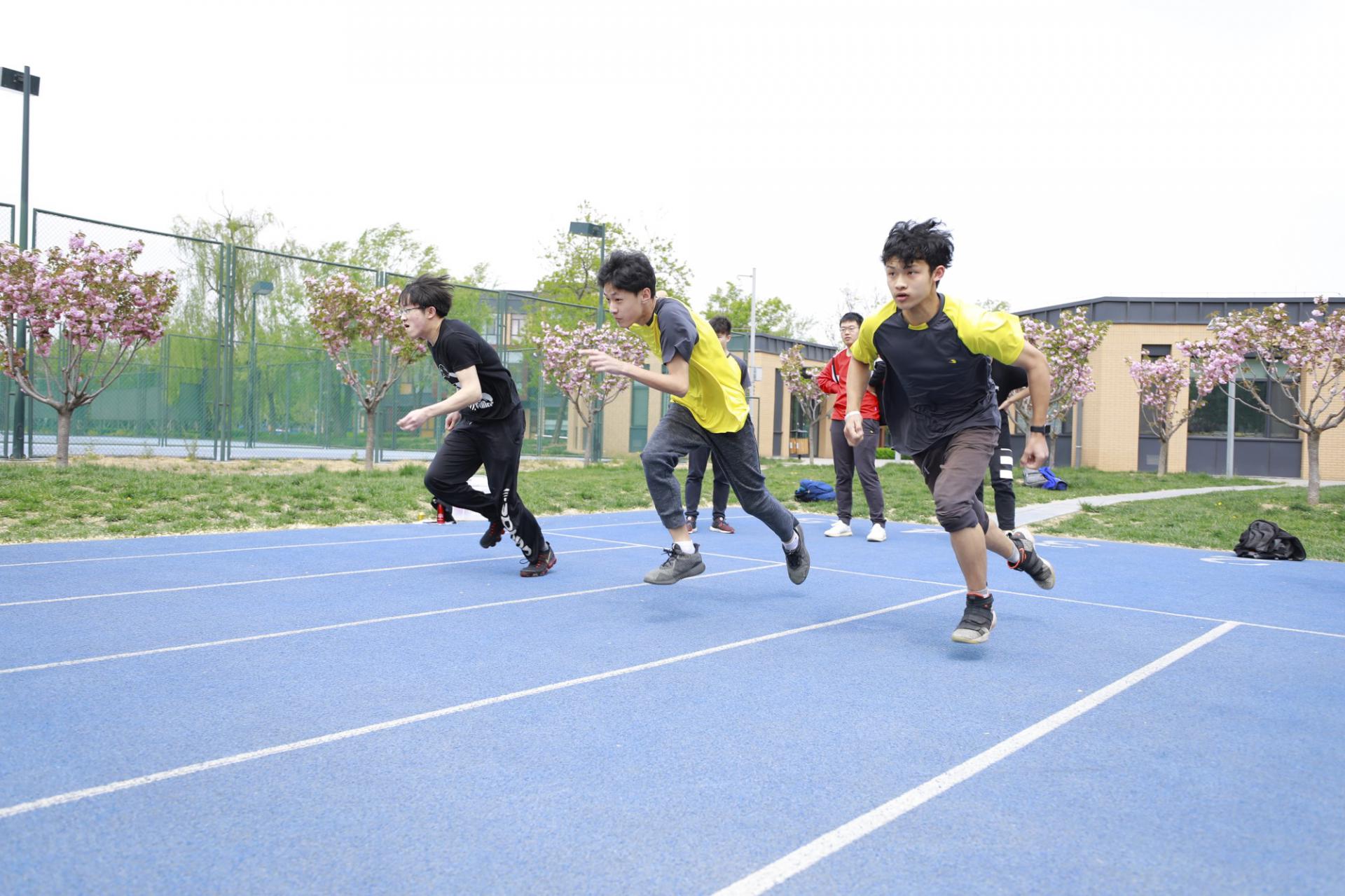 Listen!
Your friends are cheering you up
Go to the finish line.
We believe you will give us a smile of satisfaction.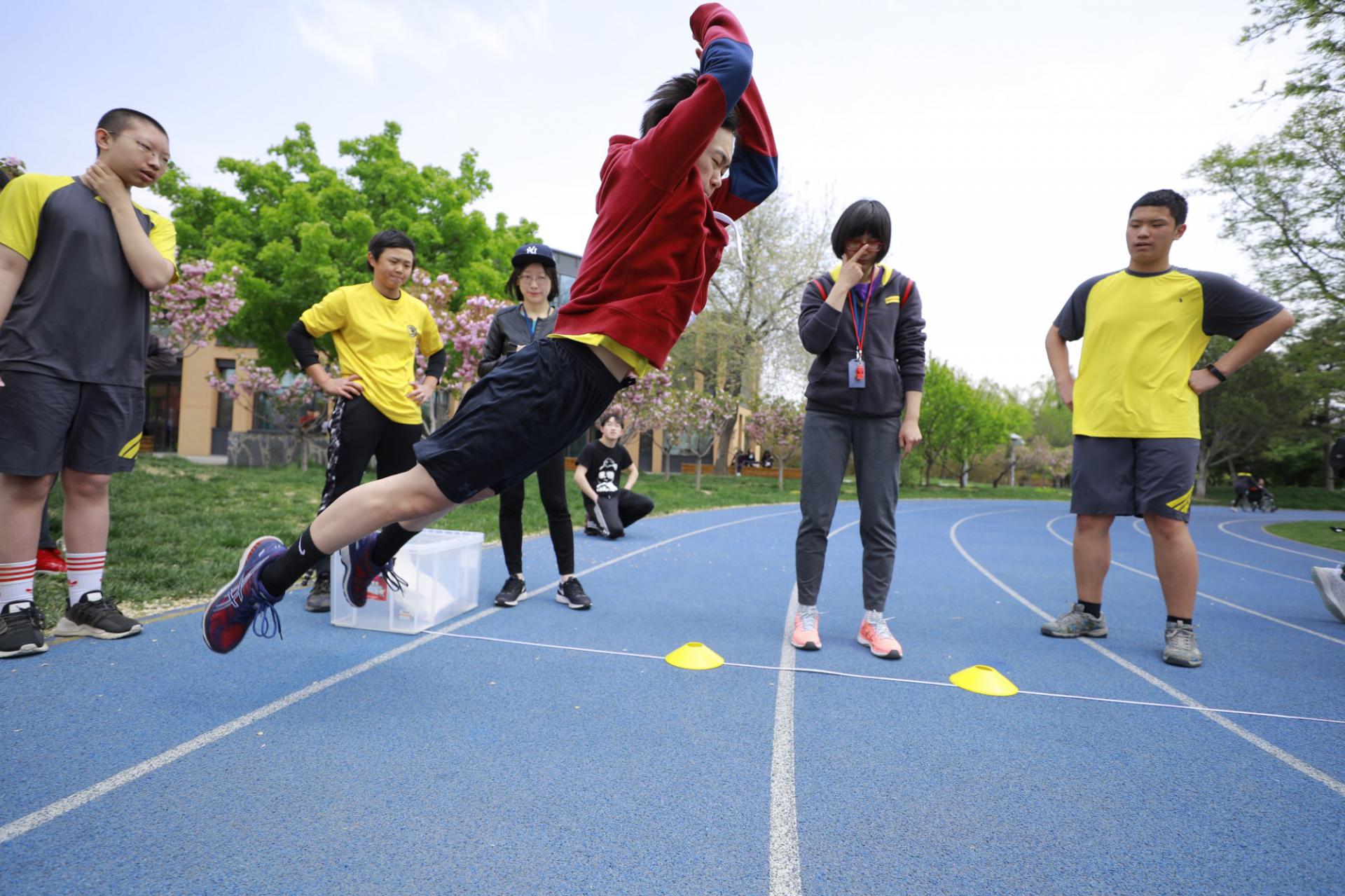 Jump and make that perfect curve
Show you glitters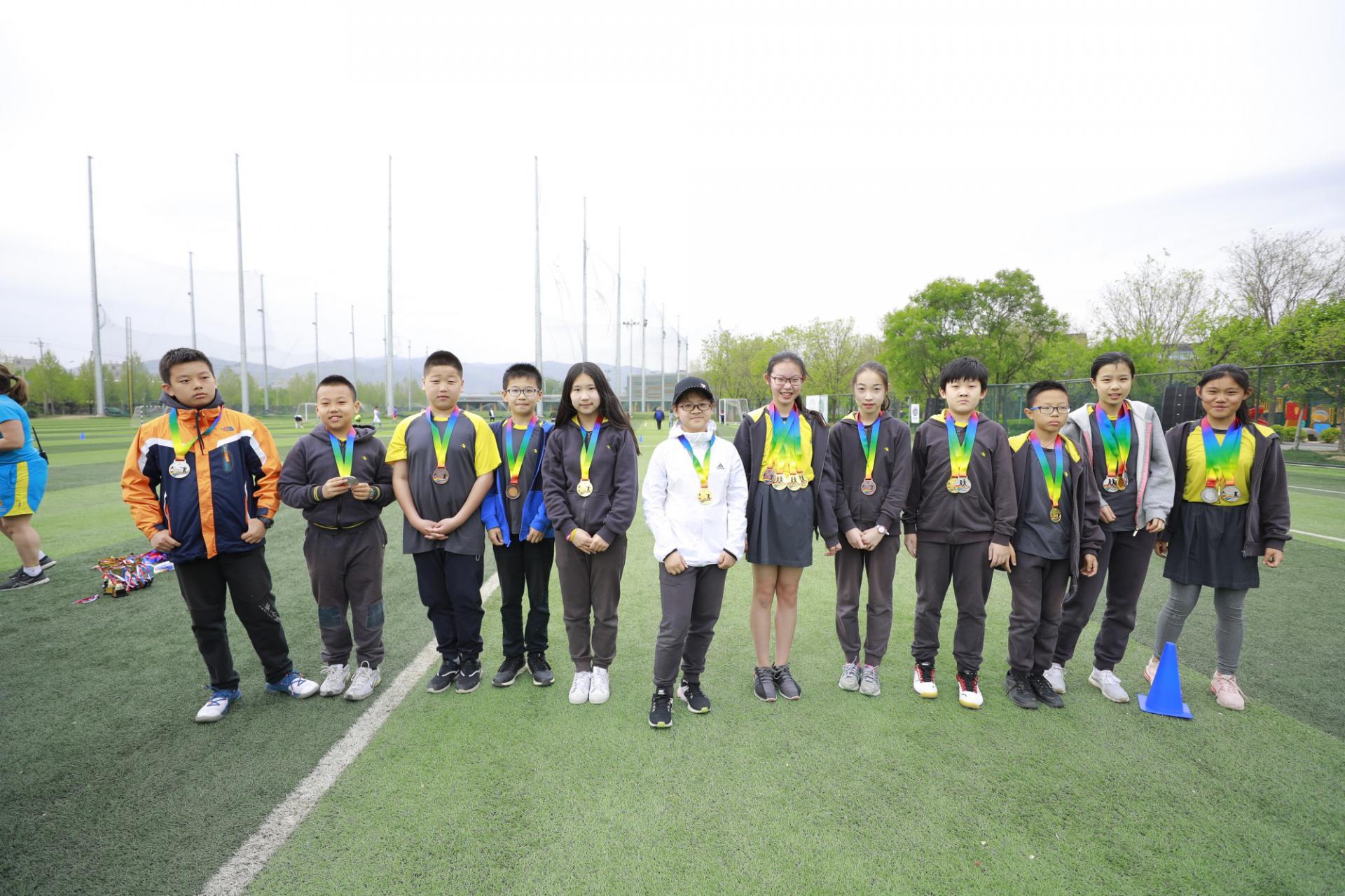 Look!
Unleash the vitalities unique to the youth in the match
Win glories with your efforts.
Go for it, players.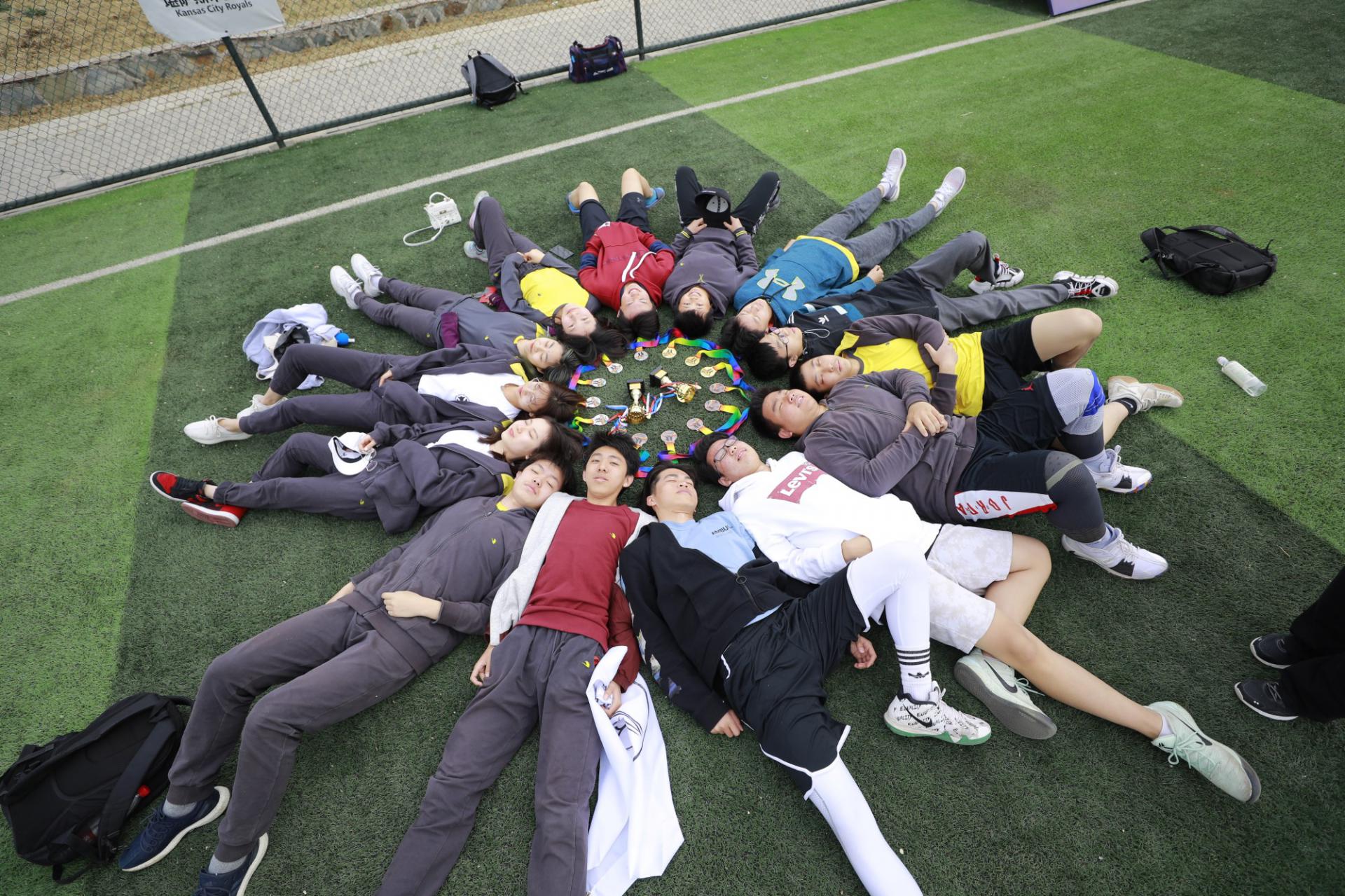 The moments you make it
The warm encouragement
The supportive calls
Will all be remembered.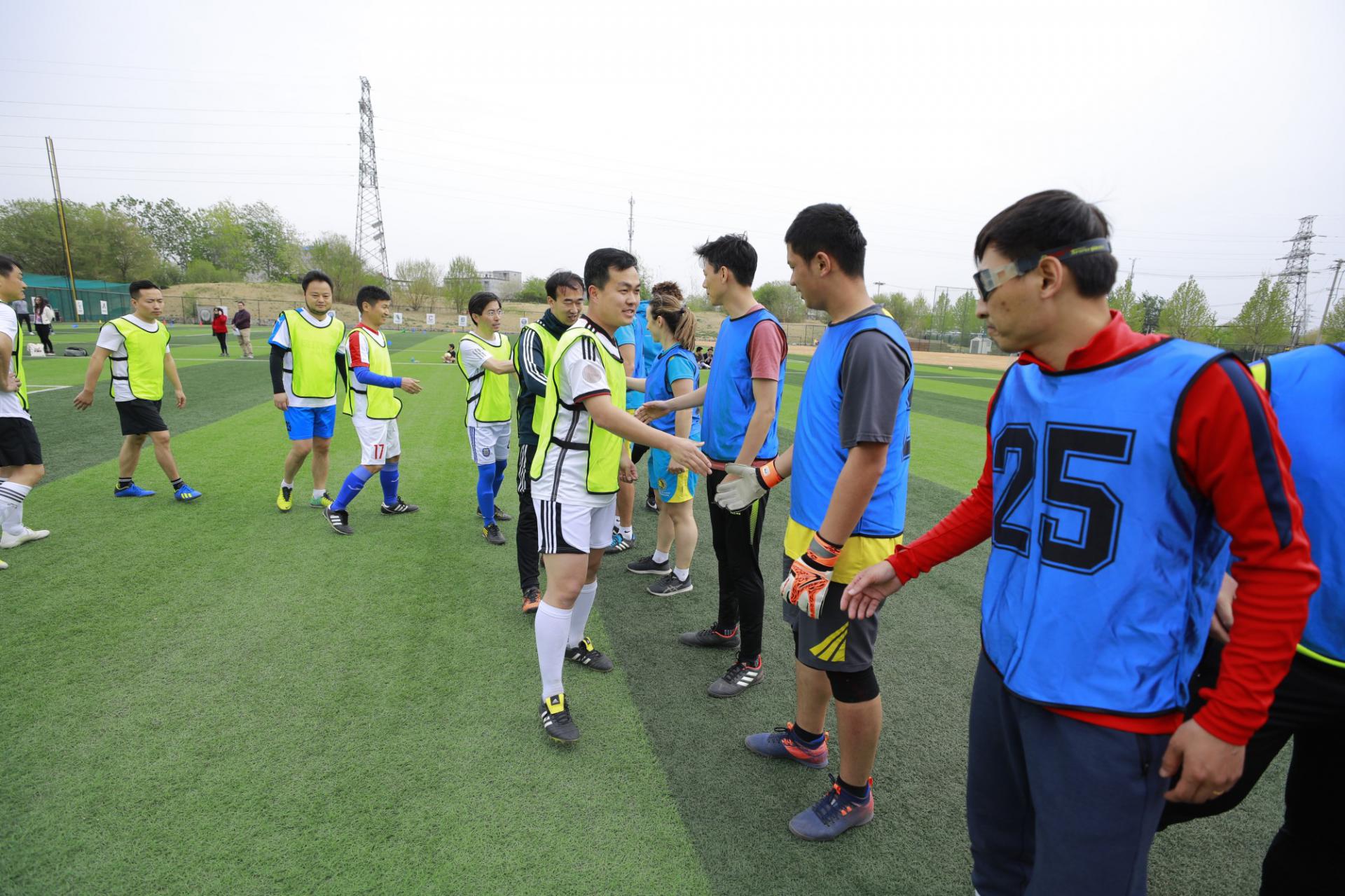 Friendship football game is on
Teachers V.S. Parents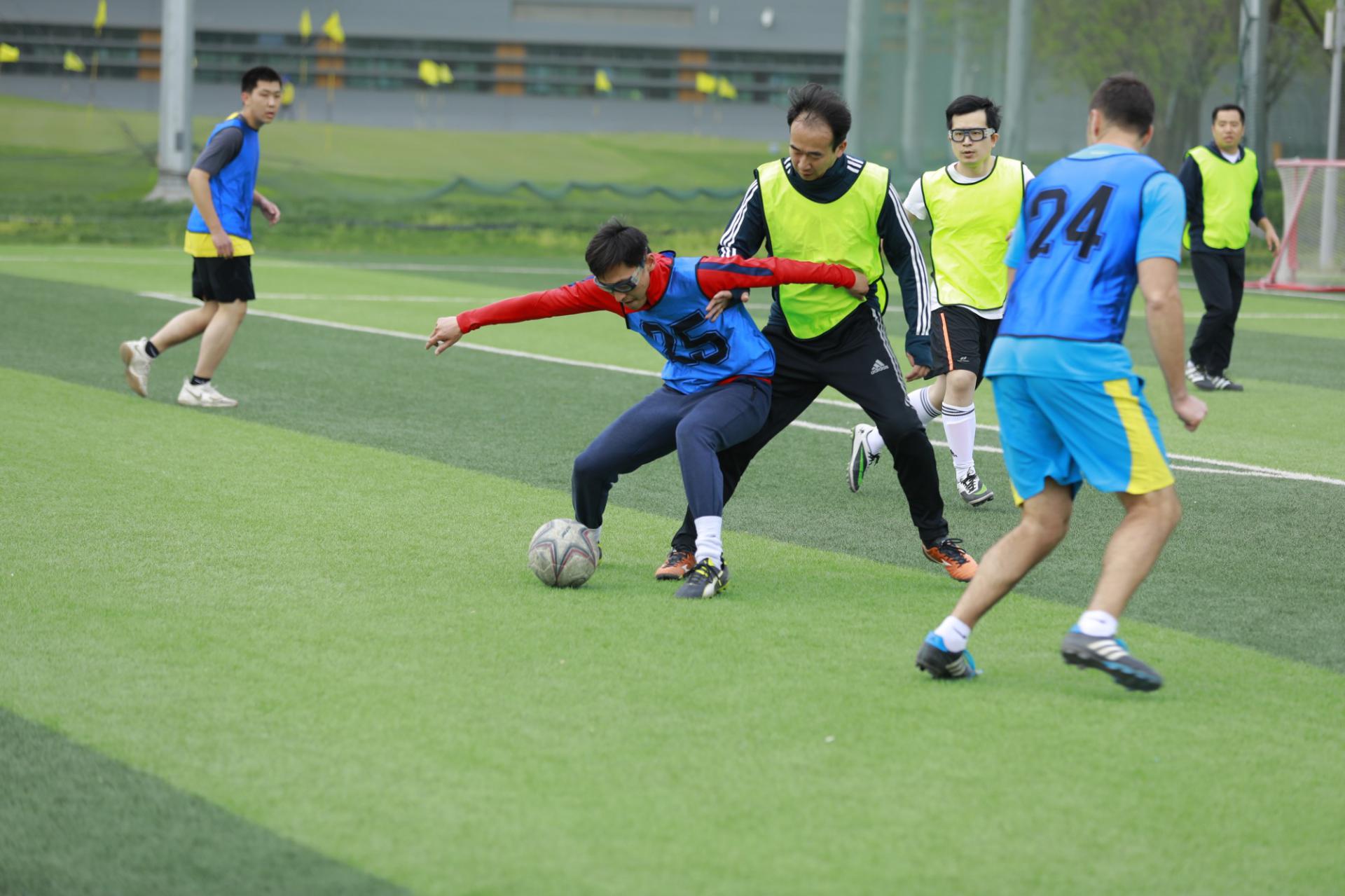 "tit-for-tat" fight in the game
Kindred spirits after the game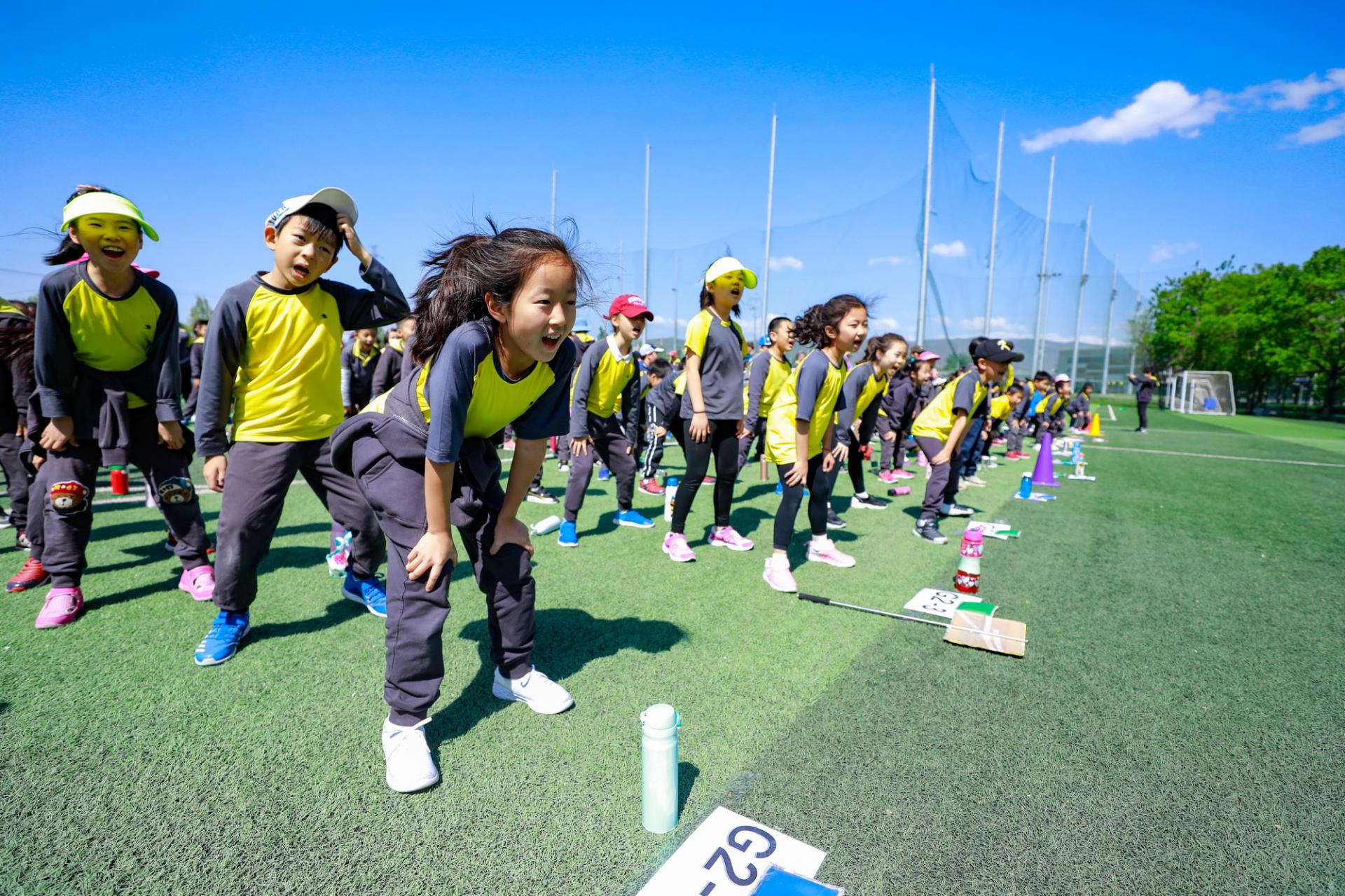 Fantastic and interesting games
For healthy body
A win-win result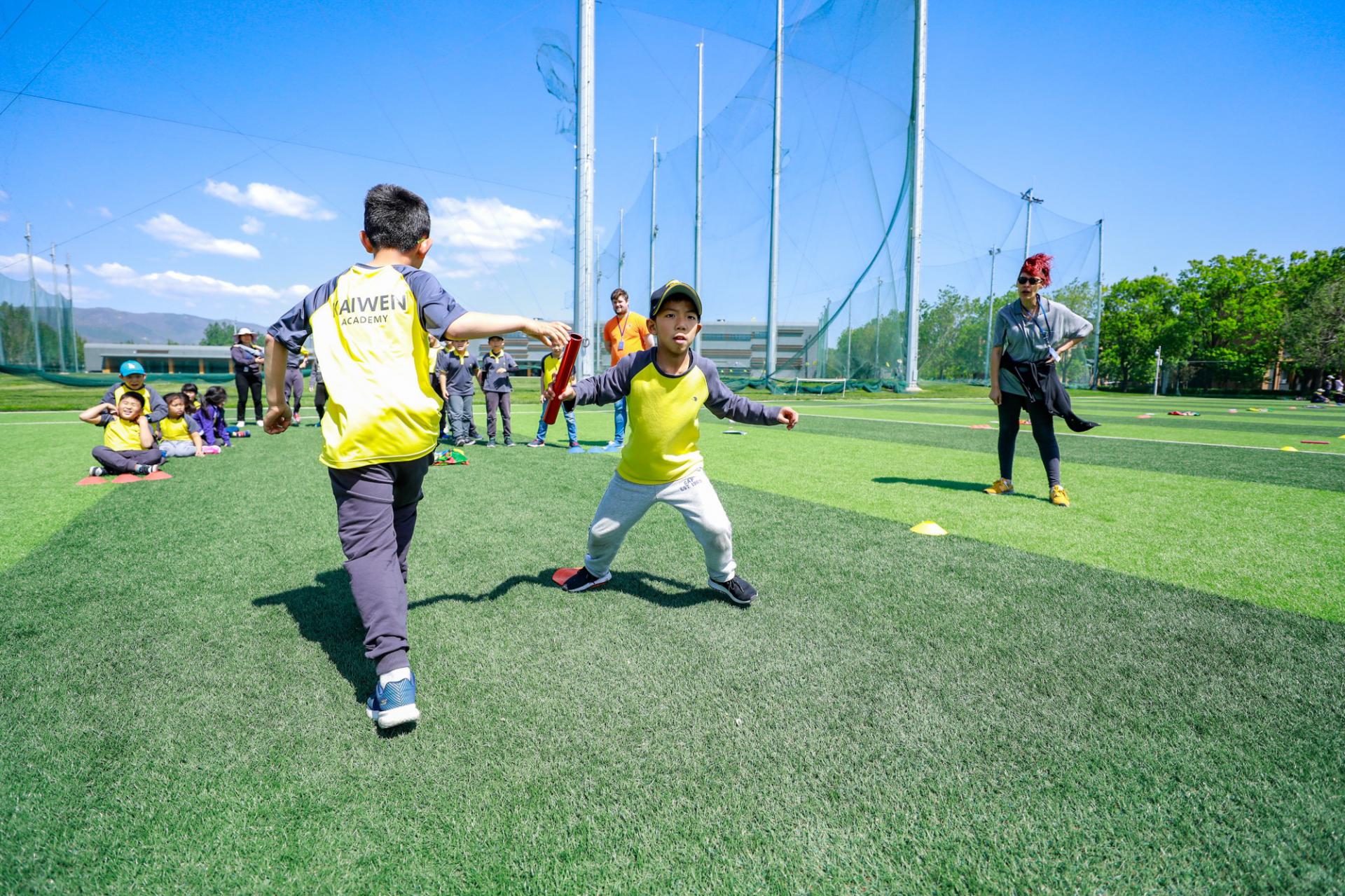 In relay race
Unlock new way to it.
I am not fighting alone.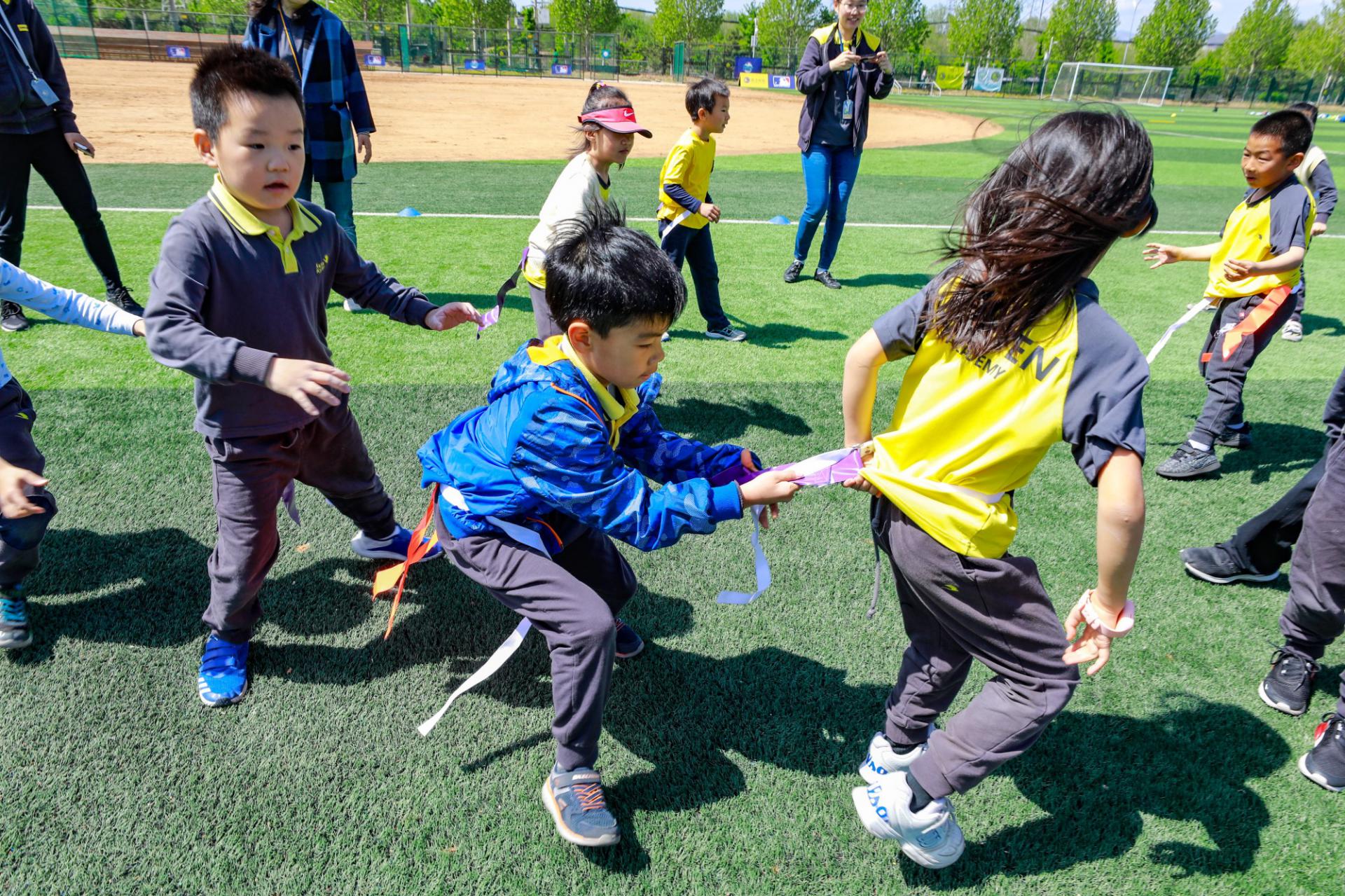 I am flexible
And catch your little tail.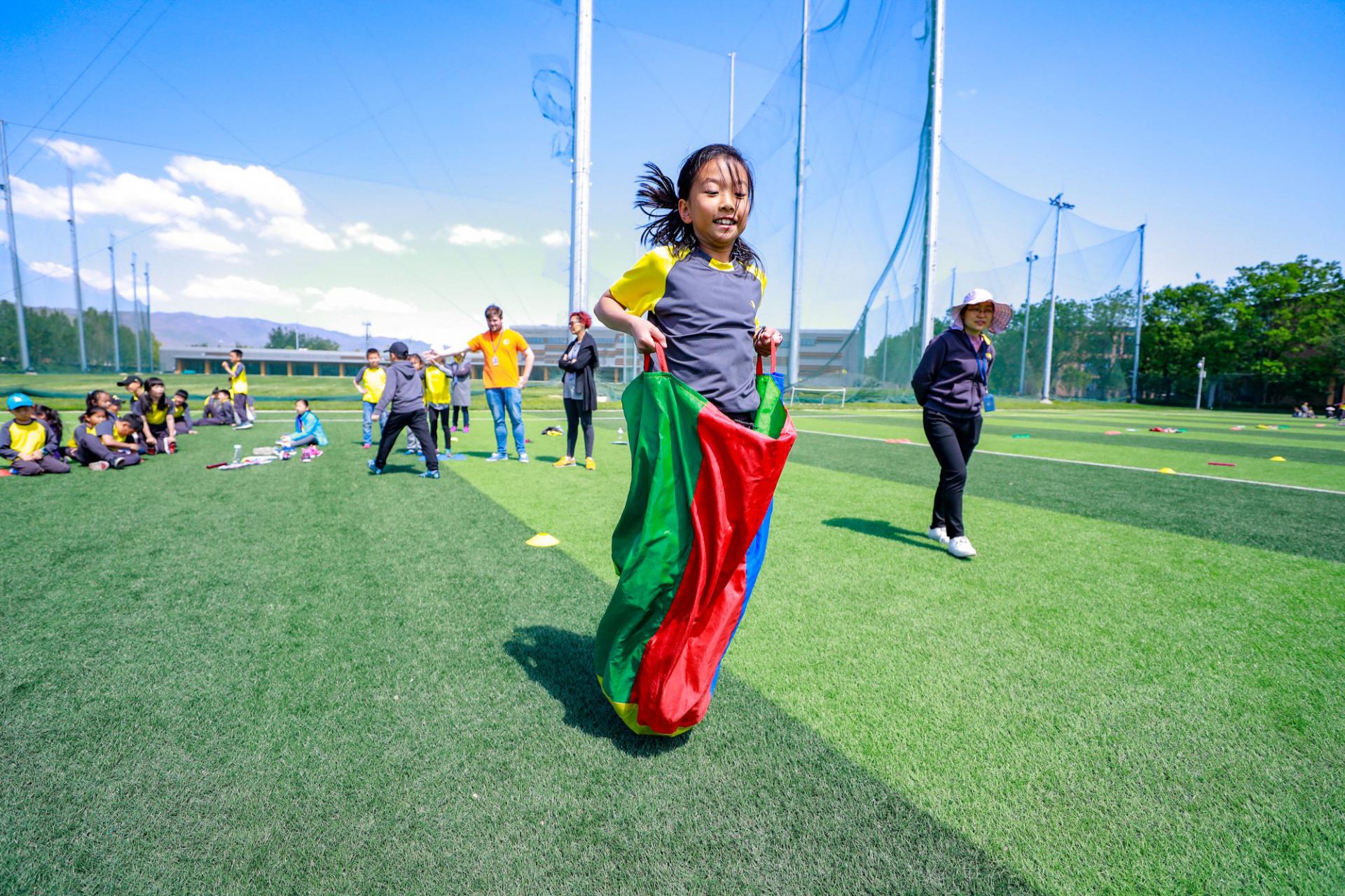 Jumping merrily like a kangaroo.
I will do my best
To the finish line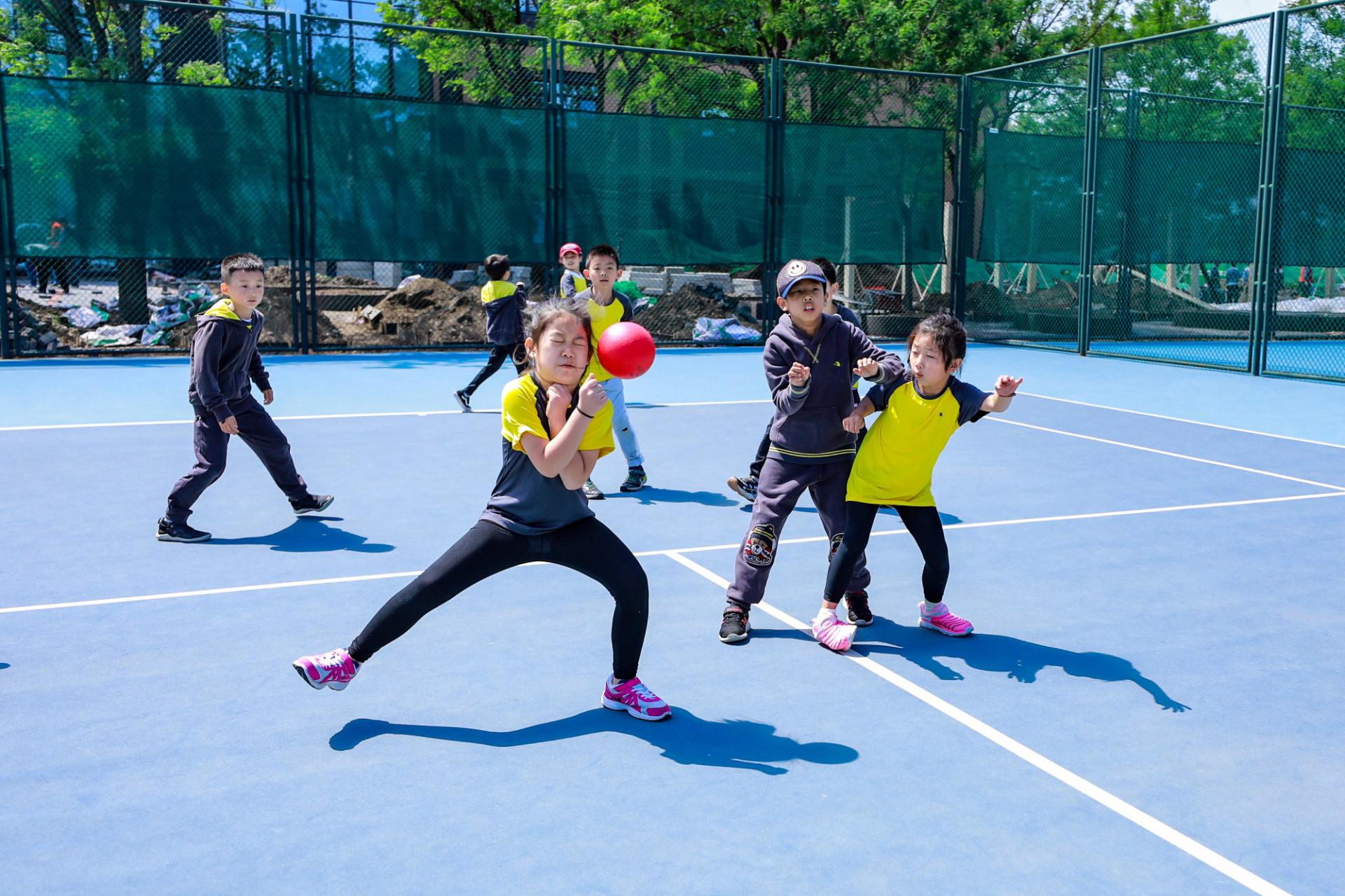 The ball is coming. Watch out!
Hey, it hits you.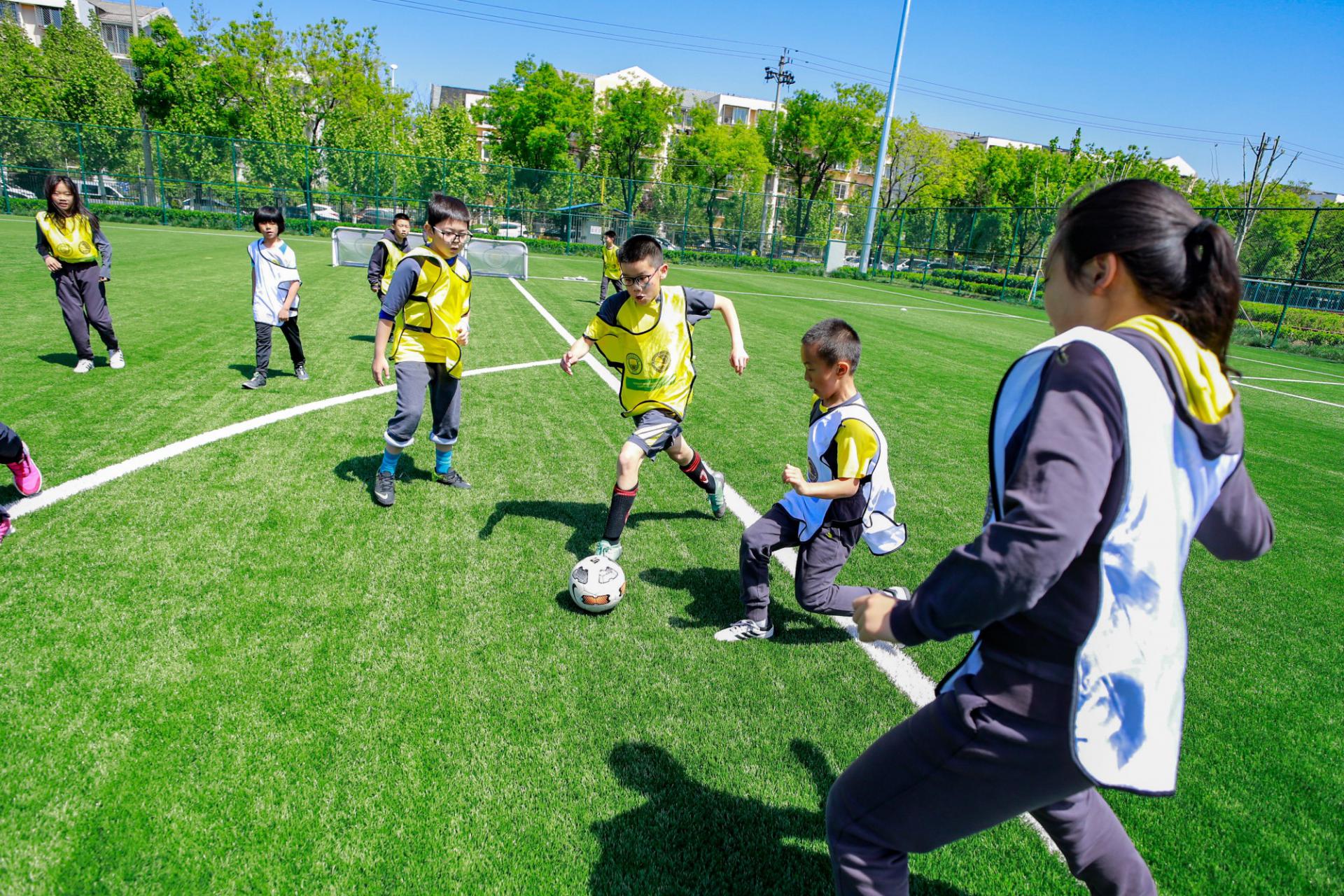 Devoting efforts, and gaining happiness.
On the green field, you're the star.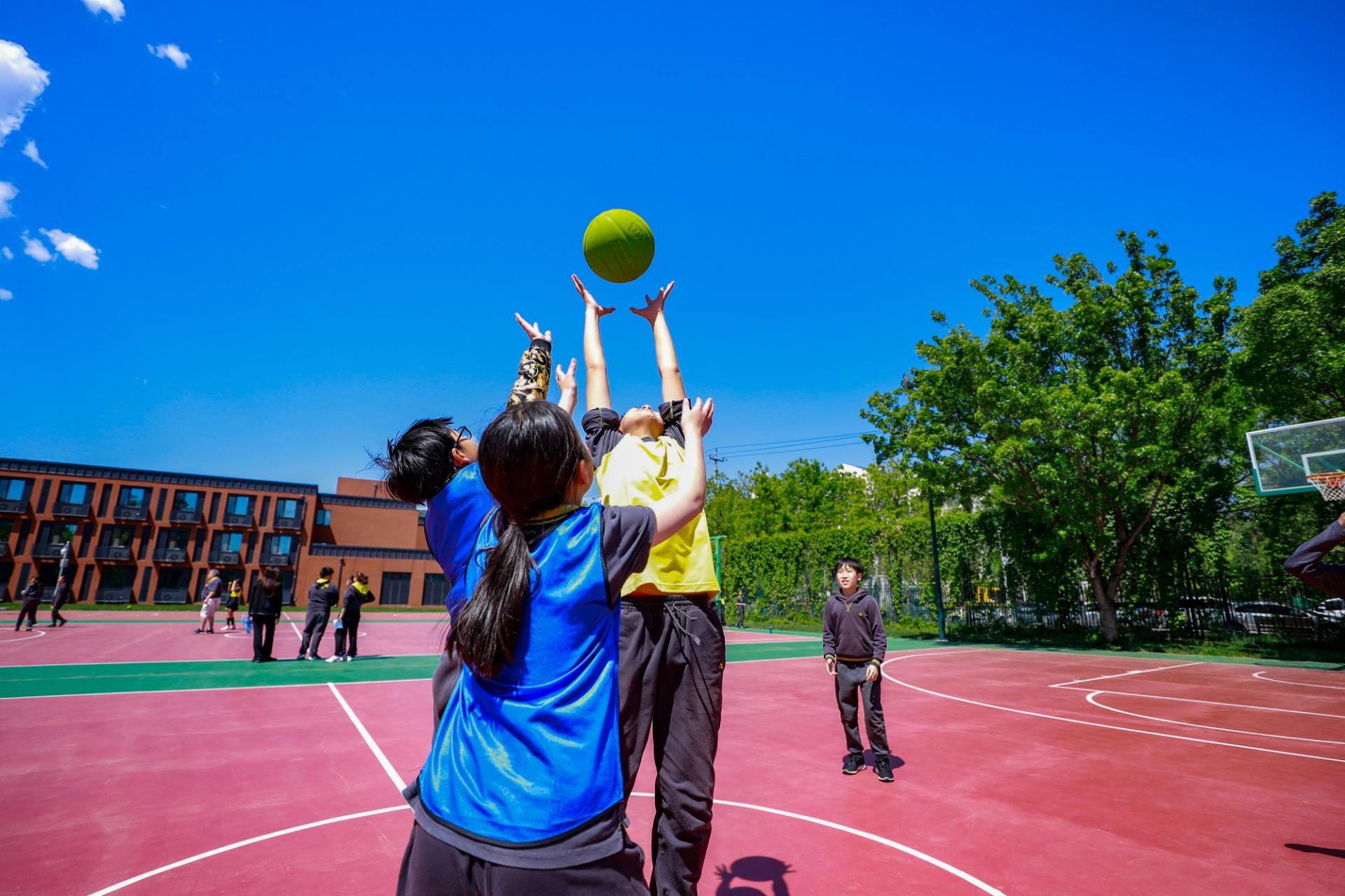 Full of youth spirit, you never stop your steps forward.
Because of basketball, we met,
We shoot, we fight.
The ball moves, we move, our hearts move.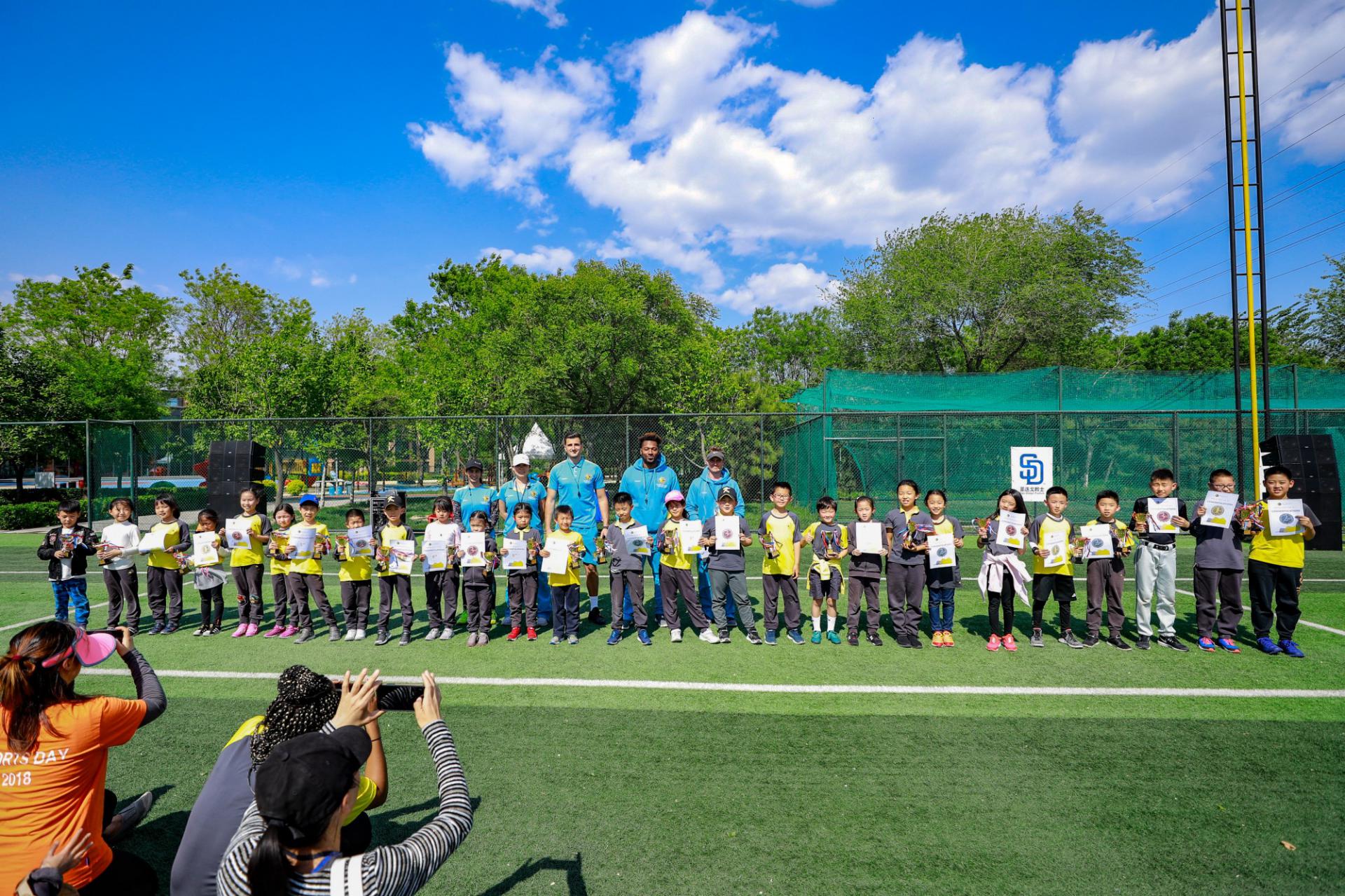 Every sprint,
Every jump,
Every deep breath
You surprise the crowd with my braveness.
You are students of Kaiwen Academy.
Sports at Kaiwen
Sports class is one of the three distinctive programs in Haidian Kaiwen Academy. Apart from general physical training programs each week, Haidian Kaiwen Academy offers students programs of more than 10 events, such as baseball, tennis, fencing, swimming, rock climbing, golf and cheerleading.
The school boasts the world's leading playing fields and teaching facilities, such as similar blue track for the Golden League of the International Association of Athletics Federations, similar court with the China Diamond Stadium for the China Open, the golf driving range, and indoor and outdoor baseball courses. Since its establishment, Kaiwen has been devoting great efforts to expand partnerships with international high-quality sports education resources and platforms. To date, the school has top partners, such as the Major League Baseball, China Open, IMG Academy in the U.S., and Manchester City Football Club in the UK.