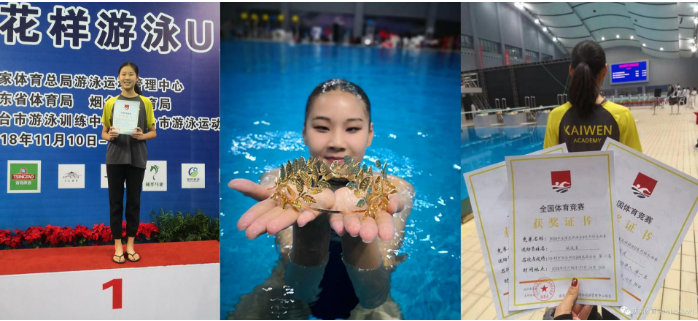 "Like the butterfly flying over the water,
Like the phoenix squatting back to be a supporter;
Like the flowers, fascinating and attractive,
Like the incense, elegant and one after another"
From November 10 to 11, 2018, the National Synchronized Swimming U Series Club Tournament kicked off at the Laishan Sports Park Swimming Pool in Yantai City. Yao Chengxi, a representative of Kaiwen team, made his debut and won three gold medals in the 2018 National Synchronized Swimming Tournament, including the required movement for Junior Group, 200m medley, and individual event.
The competition was divided into three groups: Open Group, Junior Group, and Children Group. There were 21 teams from all over the country and 152 athletes participated in the competition.
This year, the Kaiwen Swimming Pool was officially put into use, and synchronized swimming was gradually popular among students. The school swimming team engaged Chen Xiaojun, the Olympic champion, as the head coach, the students fell in love with this new curriculum for her professional and fun, strict and friendly teaching style.
Chen Xiaojun, former Olympic champion, head coach of the synchronized swimming team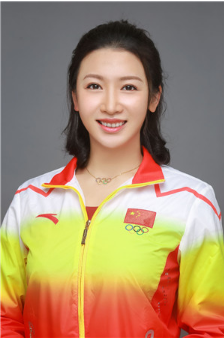 Synchronized swimming combines sports and art, which can improve students' basic physical fitness, enhance physical temperament, enhance their understanding of music and dance, and cultivate teamwork spirit and willpower. Synchronized swimming is one of the least harmful and most comprehensive sports for physical exercise. In North America, where various sports are highly popular, there are more than a hundred synchronized swimming clubs in Canada and the United States.
We expect that in the near future, more excellent little demoiselle will stand on the bigger international stage.