On the evening of September 4, Mr. Nick Igo, Admission Officer of The Johns Hopkins University, the world's top private school, visited Kaiwen Academy.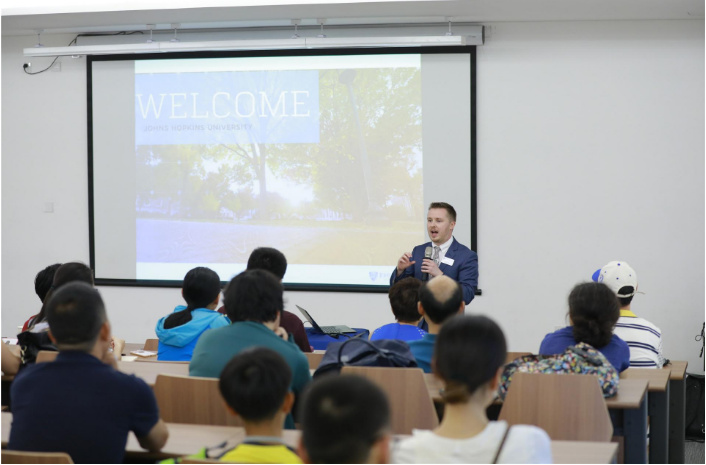 Mr. Nick is the deputy director of the Undergraduate Admissions Office at Johns Hopkins University. He introduced the school's degree programs, research resources, campus life, and surroundings to the students of Kaiwen and their parents, as well as other school's students and their parents presented. He also explained the application process and the latest enrollment plan.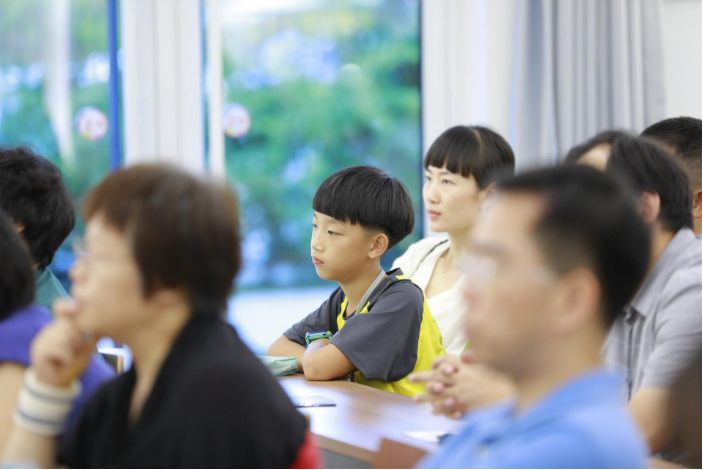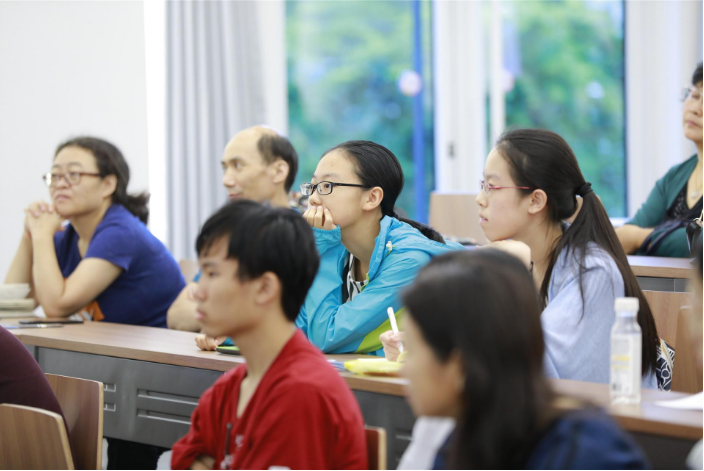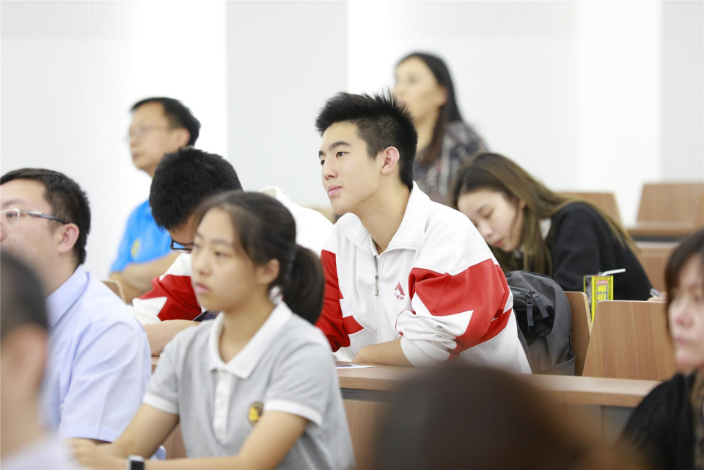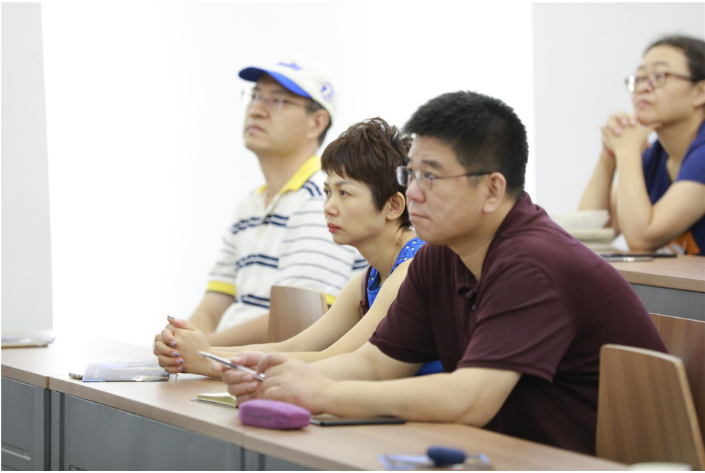 Academic Resources
The Johns Hopkins University, referred to as Hopkins or JHU, was founded in 1876 and is the first research university of USA. Mr. Nick said: "JHU, the top research university in the United States, spends about US$2.3 billion a year supporting academic research projects for schools and students. Most undergraduates gain very professional research experience by working with professors, visiting scholars, and excellent enterprises."
Degree Programs
JHU currently has 52 major fields and 46 minors. Students can choose majors according to their interests and career plans, and they can adjust their major at any time. Mr. Nick also particularly introduced that 60% of JHU students choose either double major or minor in addition to major. JHU is world-renowned for its outstanding achievements in the fields of medicine, public health, space science, international relations, literature, music, and art. John Hopkins Hospital (JHH), a teaching research unit of the medical school, has been named the best hospital in the United States for 21 consecutive years. The Applied Physics Laboratory (APL) is the ground control center for the Hubble Space Telescope and the James Webb Space Telescope. Its Paul Nietzsche School for Advanced International Studies (SAIS) is the leading international relations school.
Q&A Session
Mr. Nick introduced the basic materials and procedures required for applying for JHU, including the time limit of submitting the application, the screening criteria, and the scholarship, etc. He answered questions about admissions standards, student development, and career planning for international students in detail. At the same time, he also emphasized that "JHU advocates both rigor and freedom. We provide students with a rich internal and external arena. All clubs are operated by students, and they have the opportunity to participate in a wide range of social practice. JHU Students generally have high scores of SAT, ACT, and GPA, so we pay more attention to whether students have their own unique experience and the spirit of self-motivation, and we hope that more and more international students will join us."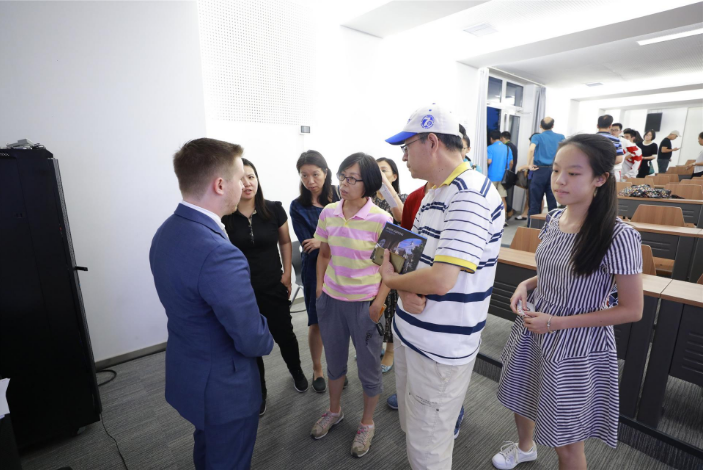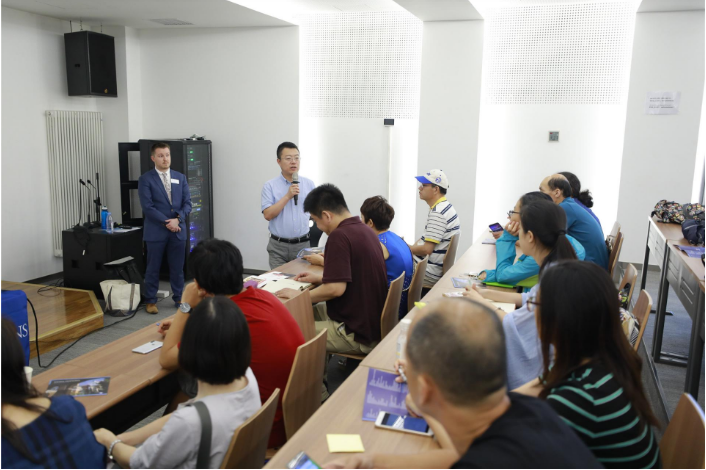 After the presentation, Mr. Wang Shi, Executive Vice Principal, once again welcomed all present. He said: "Kaiwen Academy is committed to building a community-based education environment. We not only actively explore exchanging opportunities for the students of Kaiwen, but also welcome students from other schools, students studying abroad, and educators to join in and share educational resources with us."