On March 14 and15, 2018, following the visit of four American liberal arts colleges, admissions officers from the University of St Andrews and University College London (UCL) visited Beijing Kaiwen Academy (KWA). They held a briefing session and communicated with KWA students in Grades 9 -11.
UCL, one of the "G5 group", represents the best scientific research and education quality in the U.K. The school's admissions officer Emma Hallett introduced UCL's major setup and admission requirements. After the briefing session, KWA students communicated one-on-one with the admissions officer on the subject of their preferred majors.
After having emphasized the rigorous style and outstanding academic level of the University of St Andrews, which is the oldest university in Scotland, the admissions officer focused on the school's dual-degree program with the William & Mary College in the United States. Under the program, St Andrews' students can study at the two schools for two years each and graduate with diplomas from both schools. Although this program is available for limited majors, the students still showed great interest.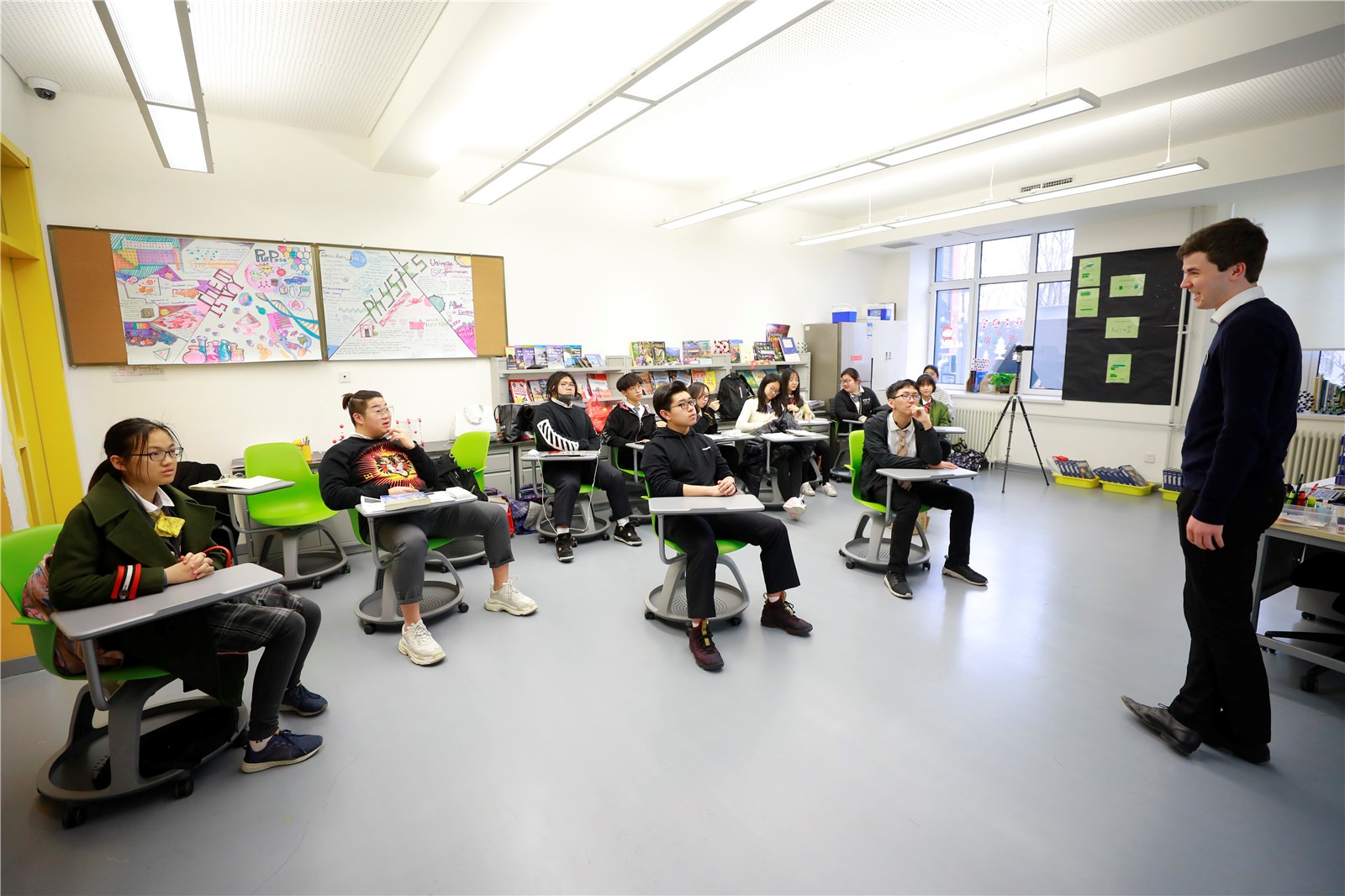 Teacher Li from the KWA Admissions Counseling Center said that in addition to admissions officers from universities in North America, KWA will regularly invite admissions officers from the U.K., Australia, and other universities in the Commonwealth education system to KWA, to meet our students' diversified and personalized needs in college applications. This week, admissions officers from over 30 universities in the United States, Canada, the United Kingdom, and other regions will visit KWA. Students can then communicate one-on-one with them to learn more about these universities.