On January 23, 2018, KWA invited the U.S. Houghton Mifflin Harcourt Group (HMH) to hold a campus book fair at its secondary school library.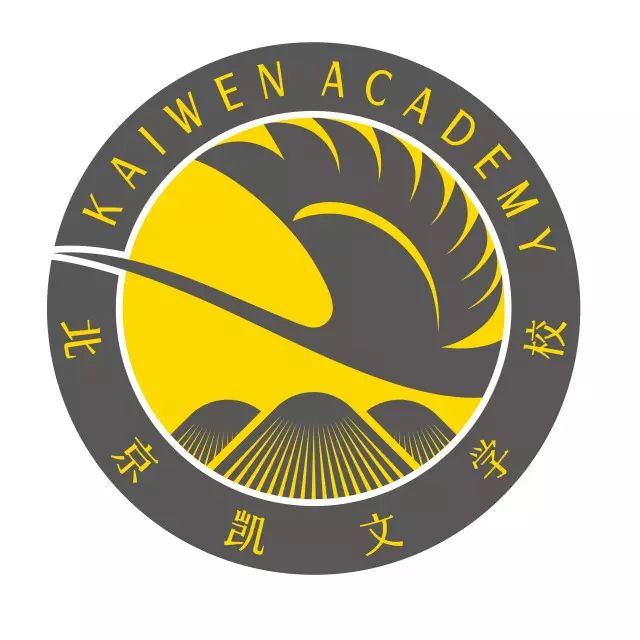 First founded in 1832 by William Ticknor, James Fields, and other writers in the 19th century, the HMH Group has a history of over 180 years and is one of the top four educational publishers in the United States. Many of the original textbooks and teaching reference books used at KWA came from this publishing house.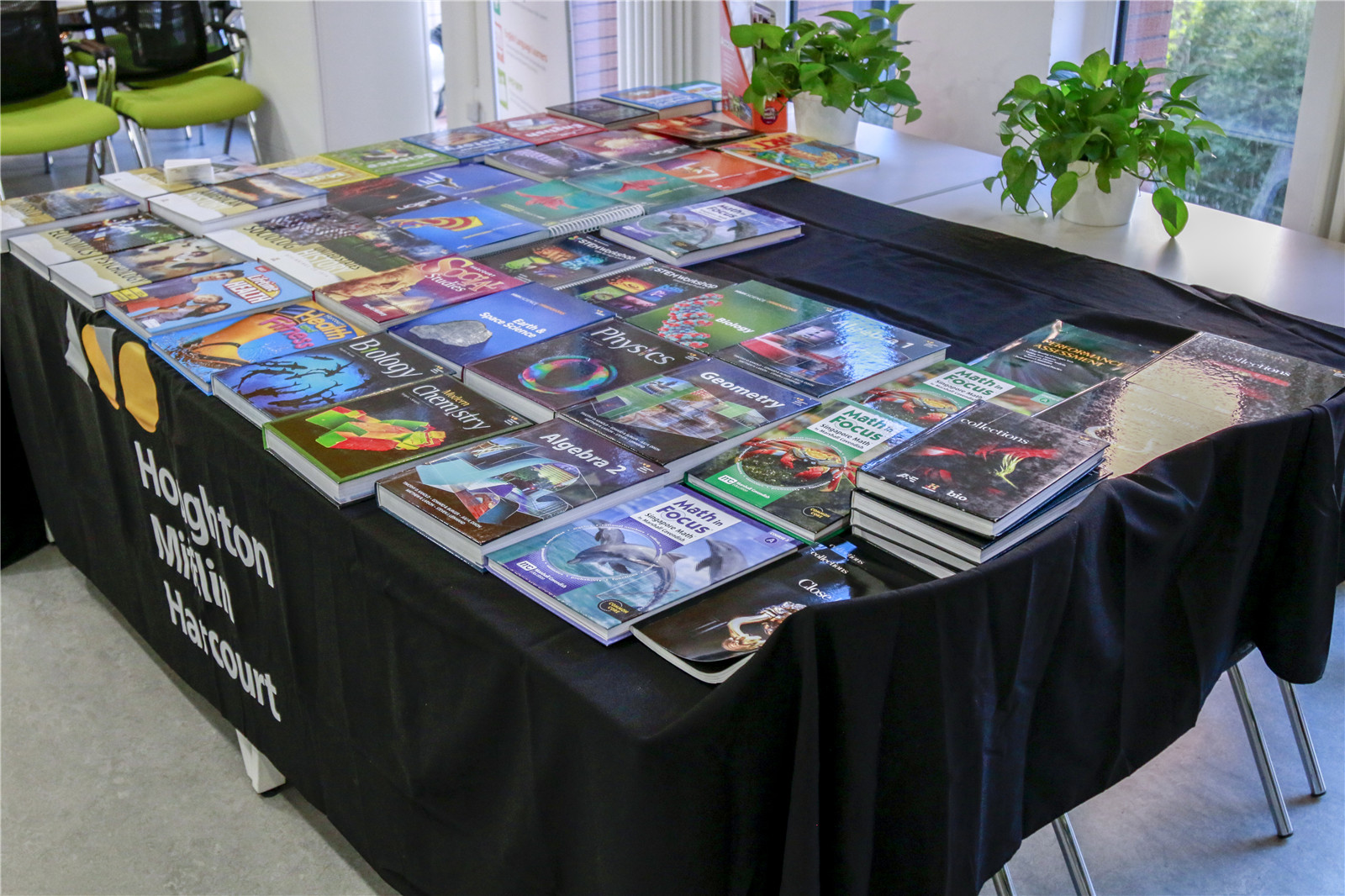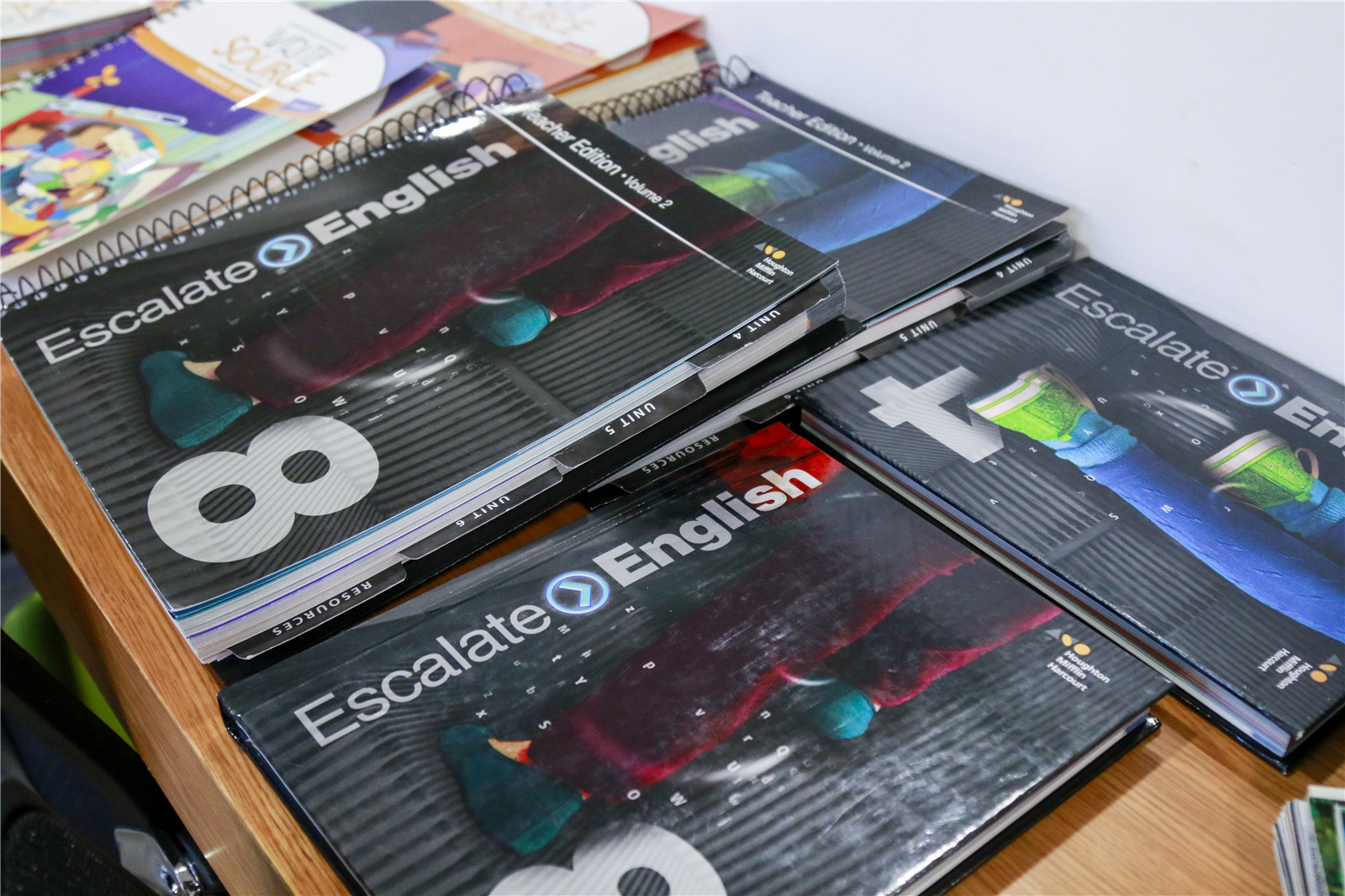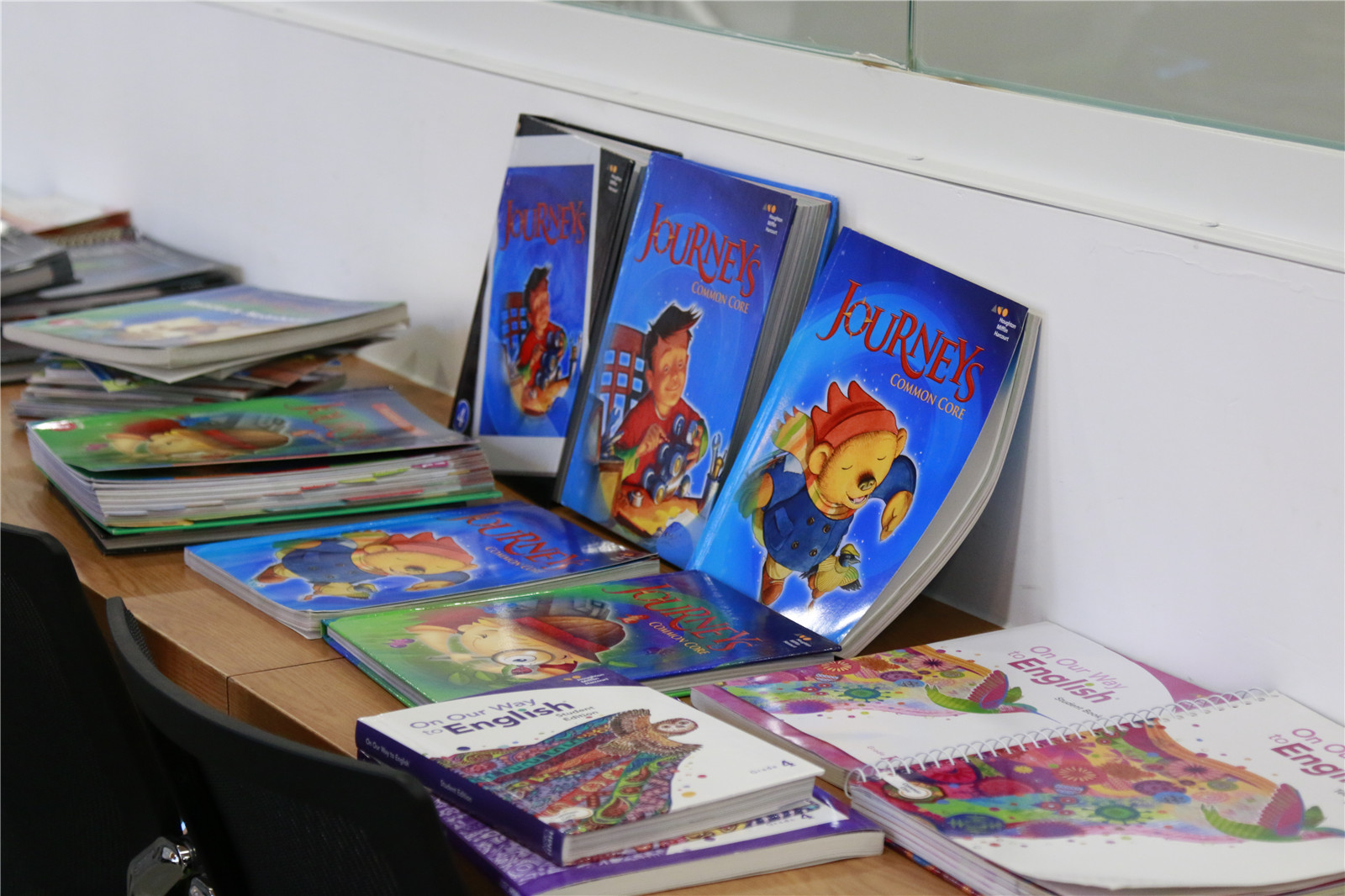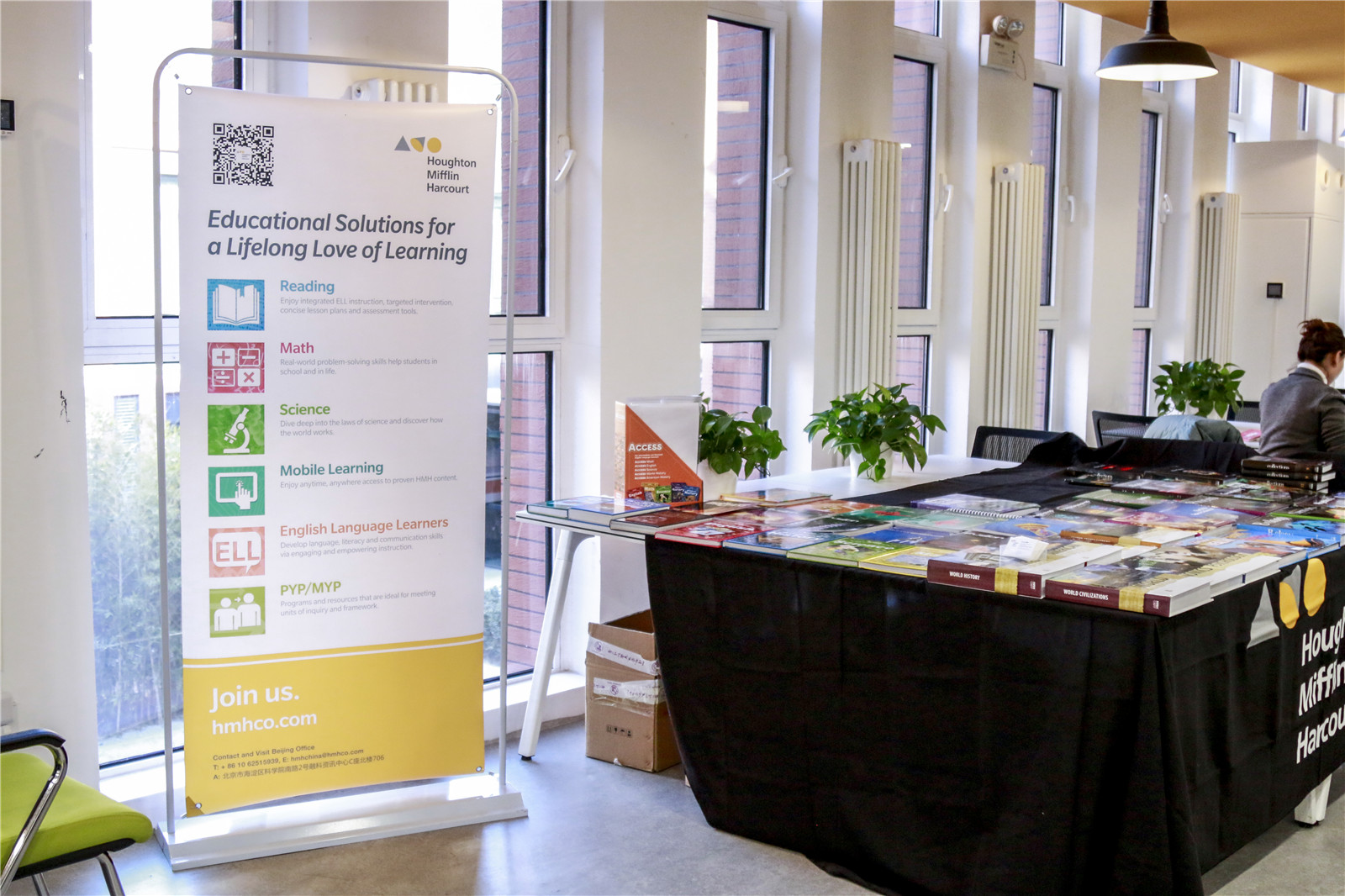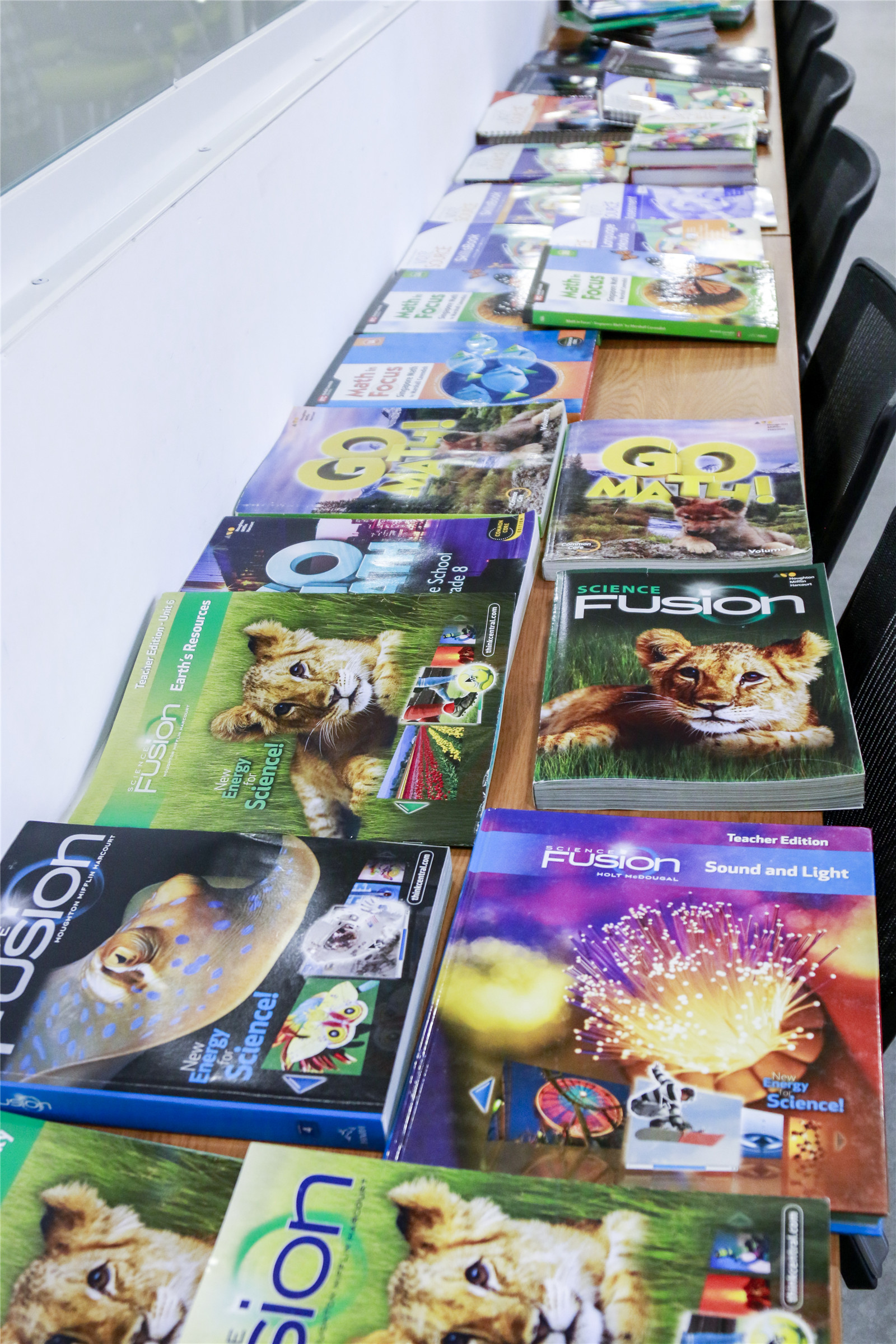 The book fair exhibited K-12 textbooks and teaching reference books compiled based on the U.S. educational system, including math, English, science, social studies, psychology and other major subjects and supporting reading materials.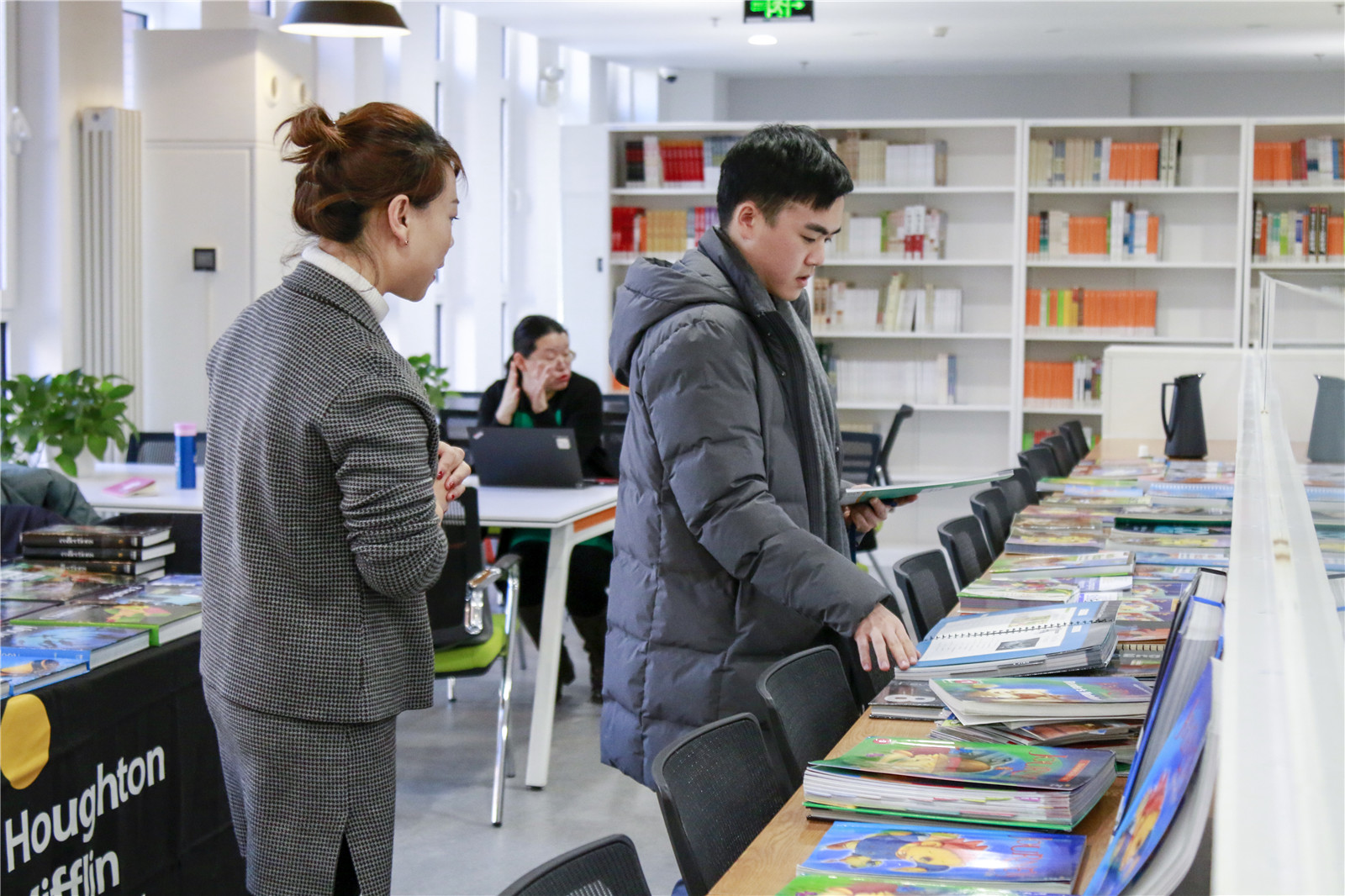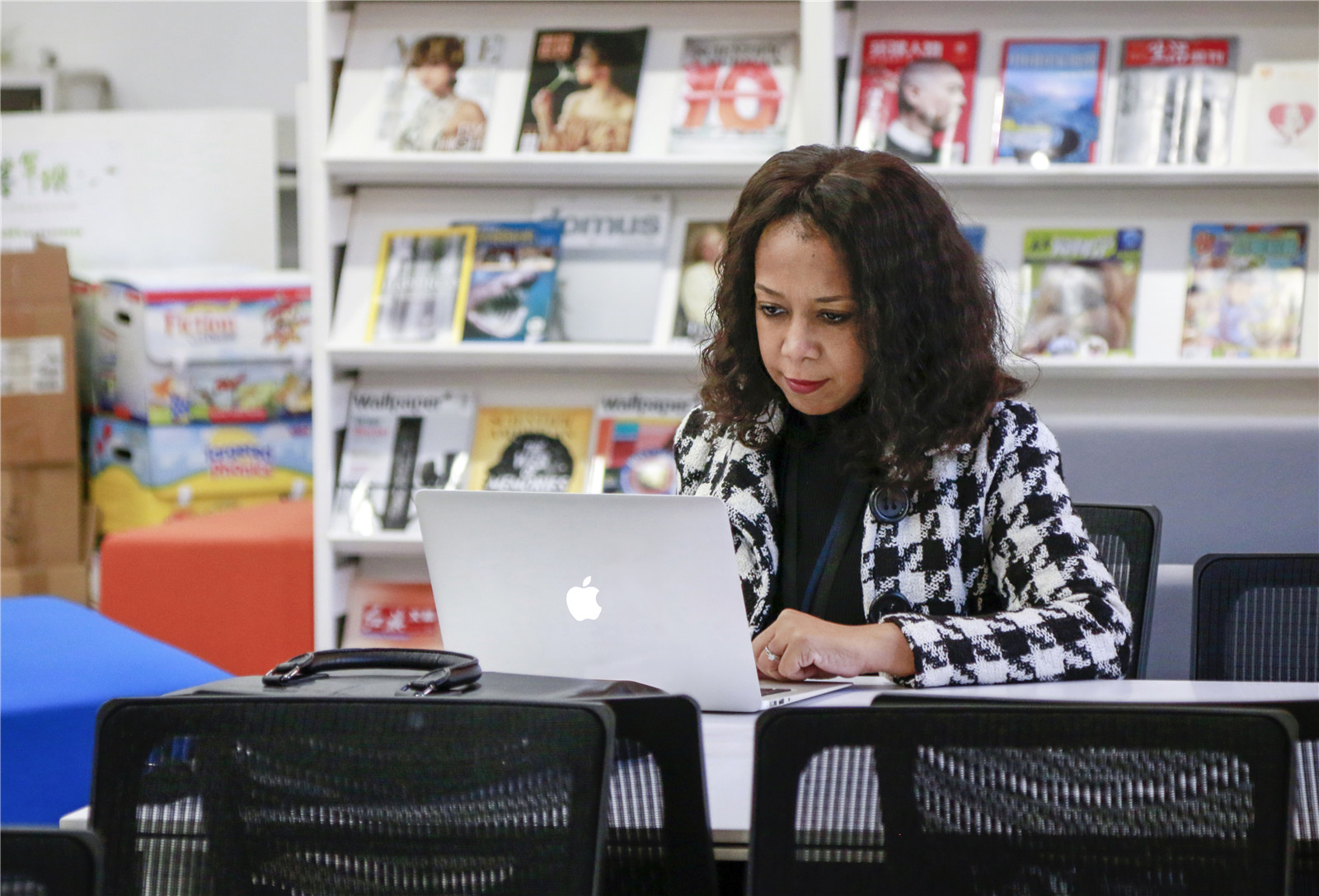 This event was mainly oriented to KWA's front-line primary and secondary school teachers and curriculum coordinators. At the scene, HMH and KWA library staff distributed the related catalogs of textbooks and teaching reference books to visiting teachers and answered their questions on version information, textbook content, and supporting resources. On the same day, Teacher Li from HMH held a one-on-one Q&A session for Science Fusion teachers to help them use the textbook's supporting resources more comprehensively and skillfully.
The book fair was a complete success. Many teachers said that such events have broadened their horizons by bringing them the latest teaching materials and course information in the international education industry.
Textbooks and teaching reference books are an important and valuable resource for the construction of a school's curriculum system. Under the guidance of the nine-year compulsory education syllabus of the Ministry of Education, Beijing Kaiwen Academy has spared no effort in expanding the students' reading content based on its concept of running a school that combines the Chinese and Western cultures and on Tsinghua University High School's 100 years of experience in running a school.
At present, KWA primary and secondary school libraries have a collection of over 30,000 books, covering disciplines such as literature, art, history, and science. It has met the needs of students in different learning stages and allowed them to pursue knowledge. Since the beginning of the school, the libraries have helped increase the students' and the teachers' knowledge and expanded their horizons by holding reading classes and book fairs.
Book fairs have become an important part of KWA's international exchange effort. We welcome more industry leaders to hold exchange activities at Beijing Kaiwen Academy.