On the evening of April 25, students from Beijing Kaiwen Academy (Haidian) Primary School presented a lively and brilliant recital. They showed their versatility by giving a performance including instrumental music, vocal music, dances, and poetry recitation.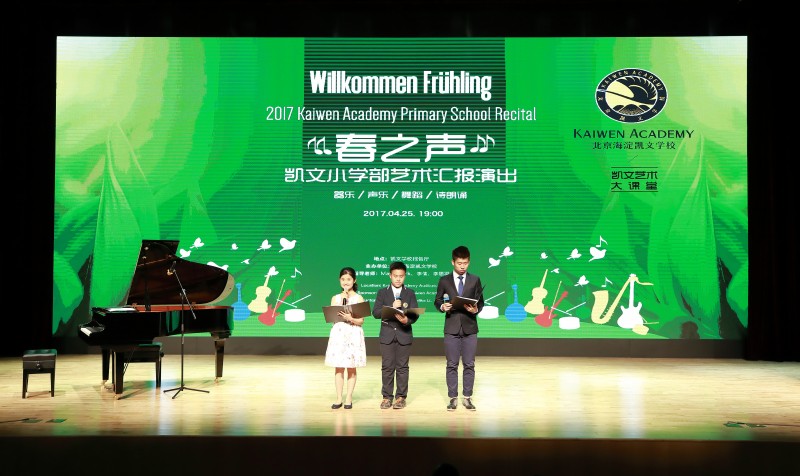 Cao Qichen, Hua Lingfei, and Wang Shumo hosted the concert.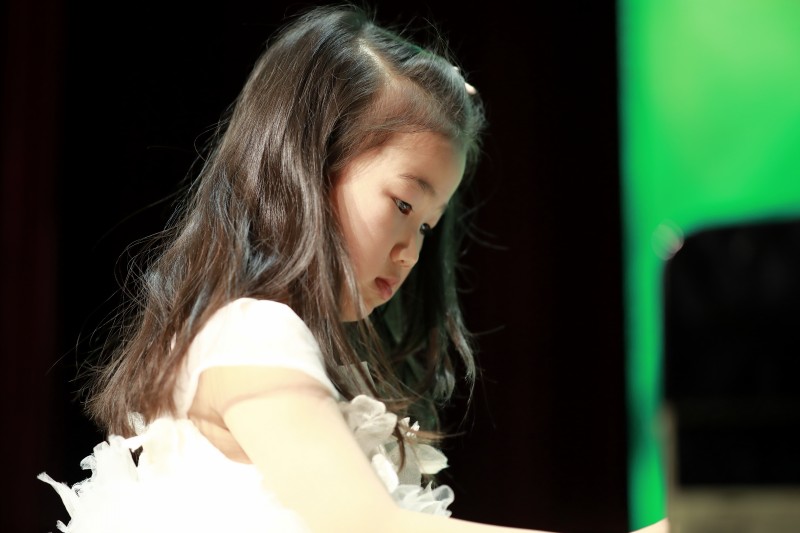 Liu Yuxuan played a piano piece named Dancing Bear.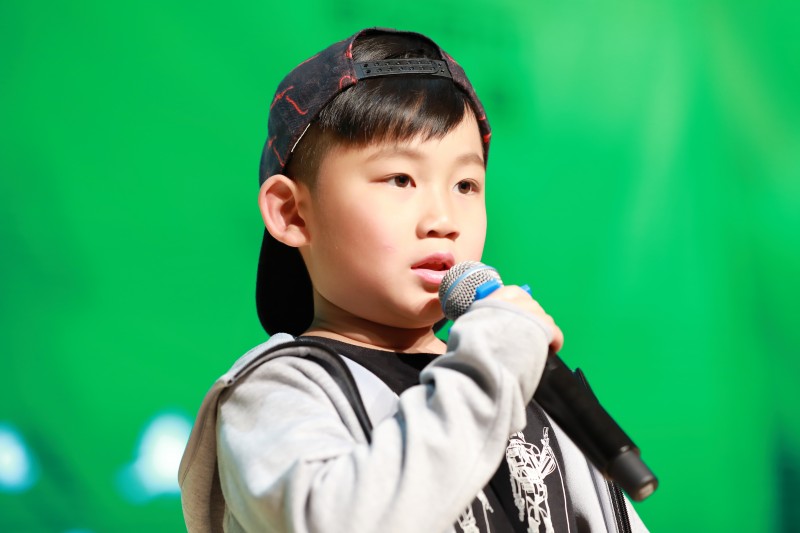 Tao Yufan sang a hip-hop song Beloved.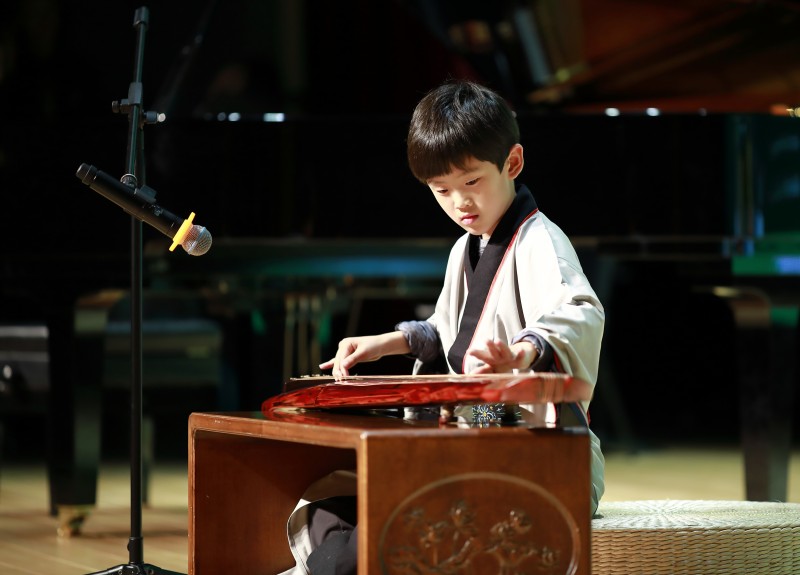 Lin Boyang played Ode to the Autumn Wind on the Chinese zither.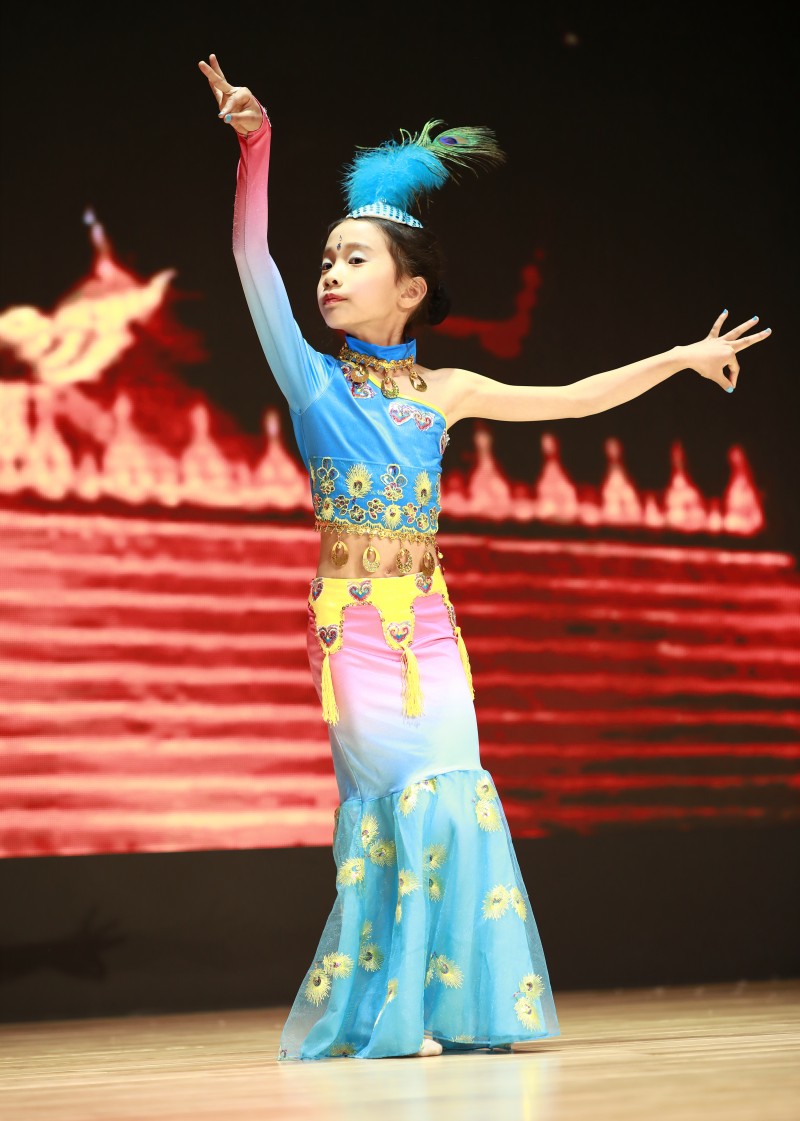 Tian Ziqi performed a solo dance Dai People Impression.
Yi Guosheng played a classic guitar solo Canon.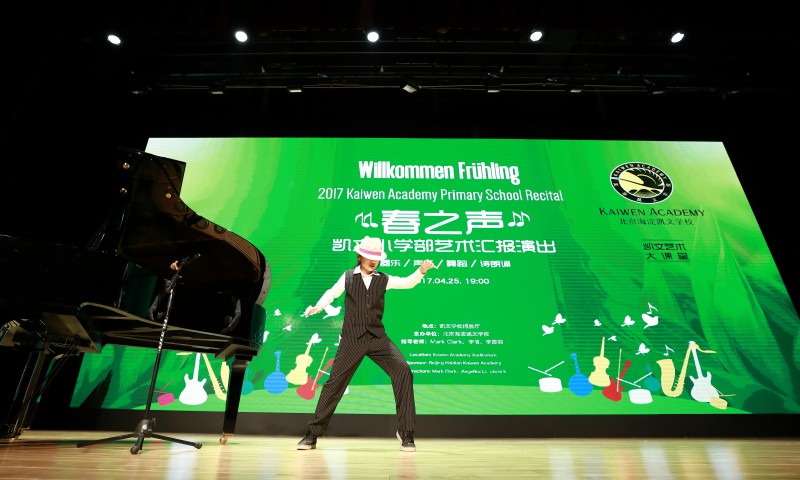 Wang Qianzhu performed cool popping Heater.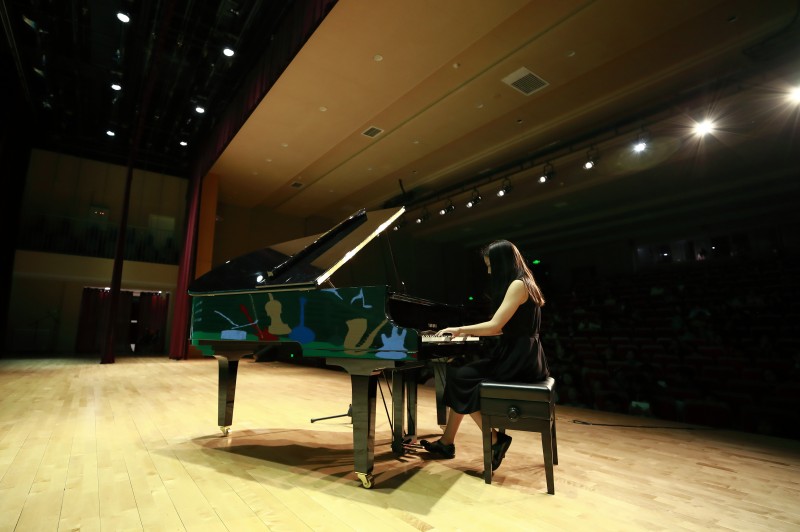 Xu Wenyu performed a piano solo Amelie.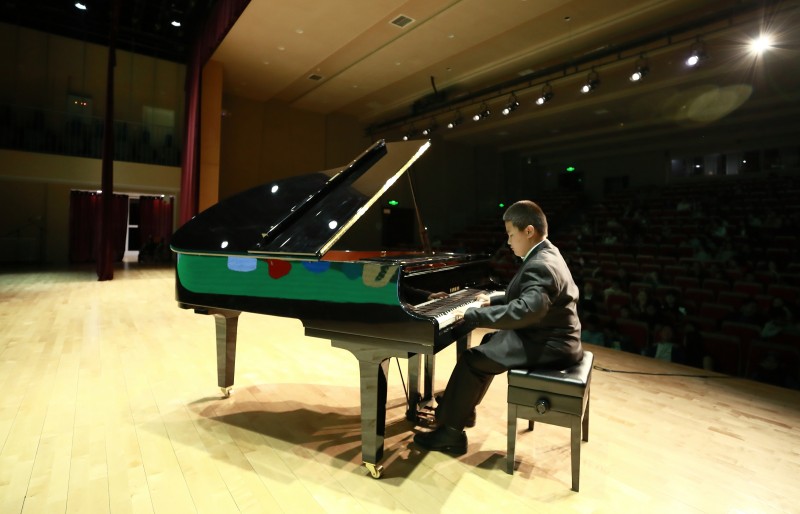 Chu Haoru played Chopin's Revolutionary Etude on the piano.
Students not only showed off their own specialties, but also showed their excellent cooperation and performing abilities in team performance. They integrated Kaiwen's team spirit and friendship with classmates into the music.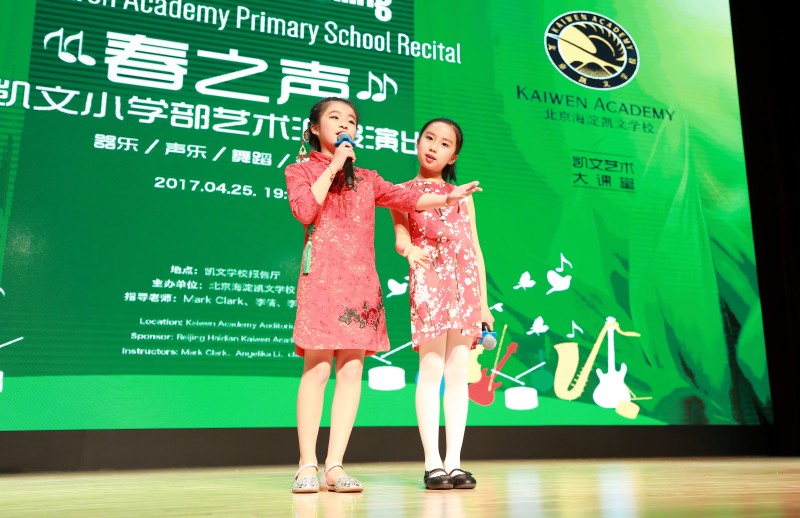 Yan Wenhan and Shi Leyun sang a duet of Jasmine Flower.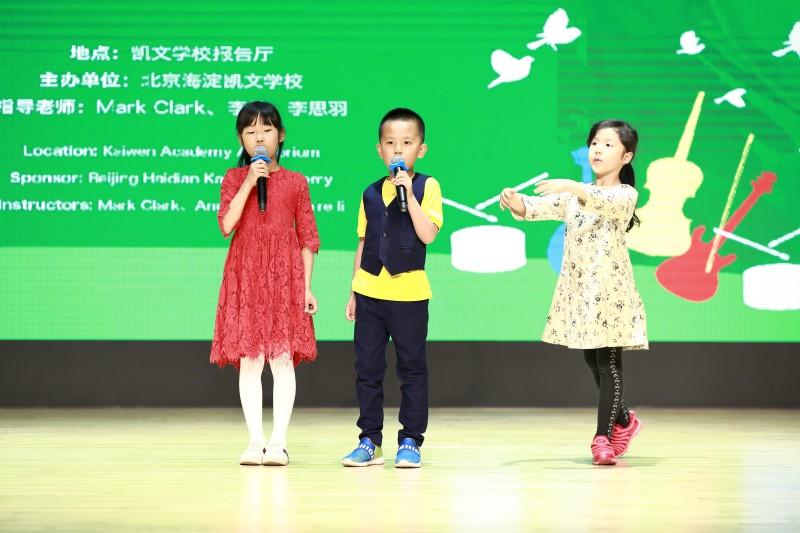 Yang Yuqian, Zheng Zihao, and Zhang Mahaiping performed a song and dance named Farewell.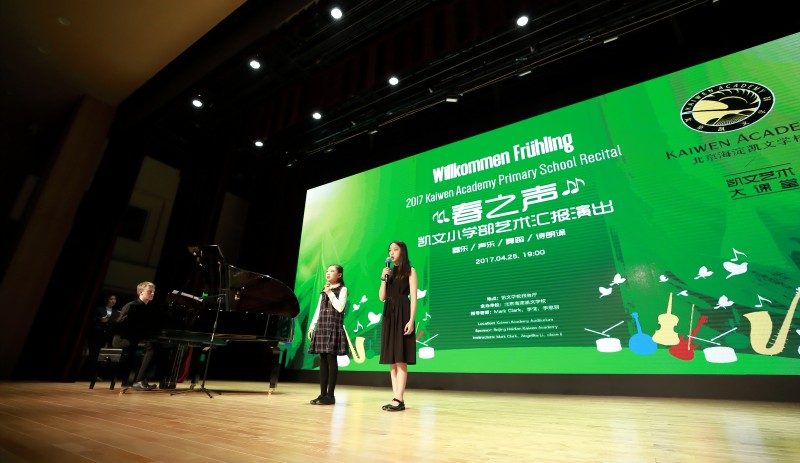 Xu Wenyu and Zhang Hanyi sang a duet of A Little Love.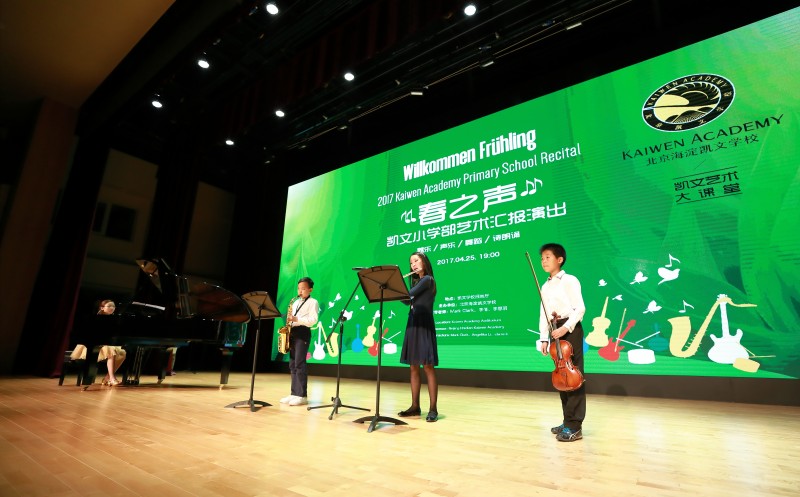 Huang Yongjian, Hao Shenghui, Guo Zihan, and Wang Gejiao played chamber music for You Raise Me Up.
Senior music teachers of the Art Center served as a foil and provided accompaniment for the students. The closely and well cooperated performance given by the teachers and students was quite moving.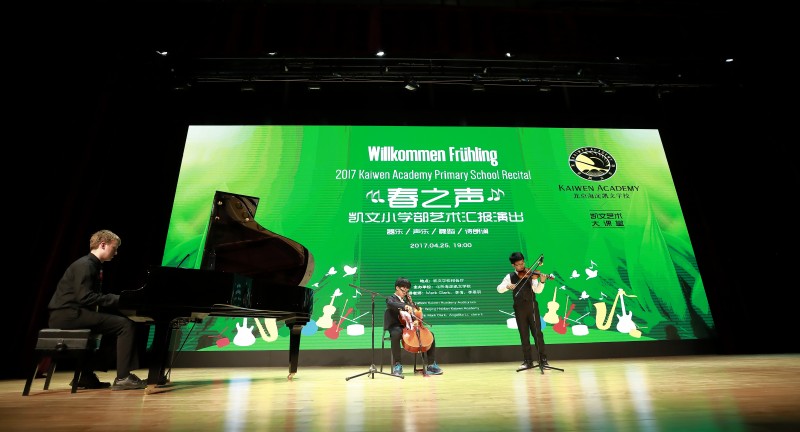 Lian Yikai and Wang Chunyi performed a duet named Castle in the Sky.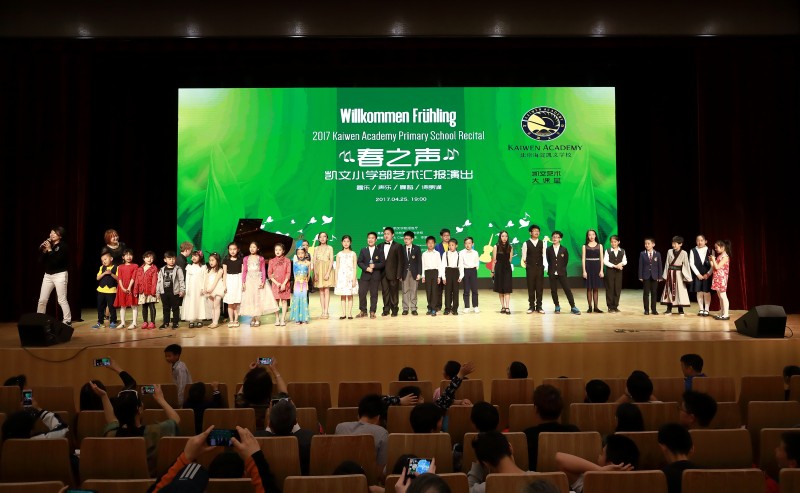 All participating teachers and students sang an impromptu song together.