On March 24, 2017, the Council of International Schools (CIS) led admissions officers from 27 foreign colleges and universities to Kaiwen in Haidian district to learn about teaching at the school and join a grand foreign college and university expo.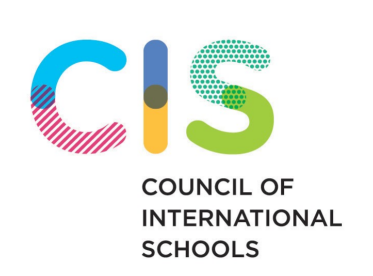 Among them were well-known U.S. liberal arts colleges and research universities, as well as their counterparts from the U.K., Canada, Germany, Spain, and the like. Wang Shi, academic principal of Kaiwen, received the CIS delegation and discussed Kaiwen's teaching philosophy, curriculum, and teaching model.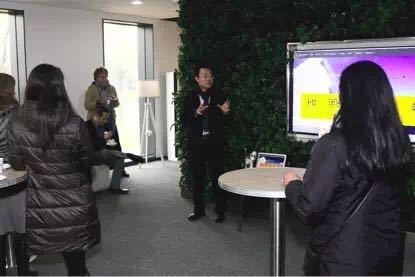 Academic principal Wang Shi introducing the school to the visiting admissions officers
After learning about Kaiwen's general strengths and facilities, many admissions officers acknowledged that Kaiwen's teaching model focused on education for all-around development and its well-developed, scientific, comprehensive quality evaluation mechanism met the talent requirements of foreign colleges and universities. They welcomed Kaiwen's students to apply to their colleges and universities.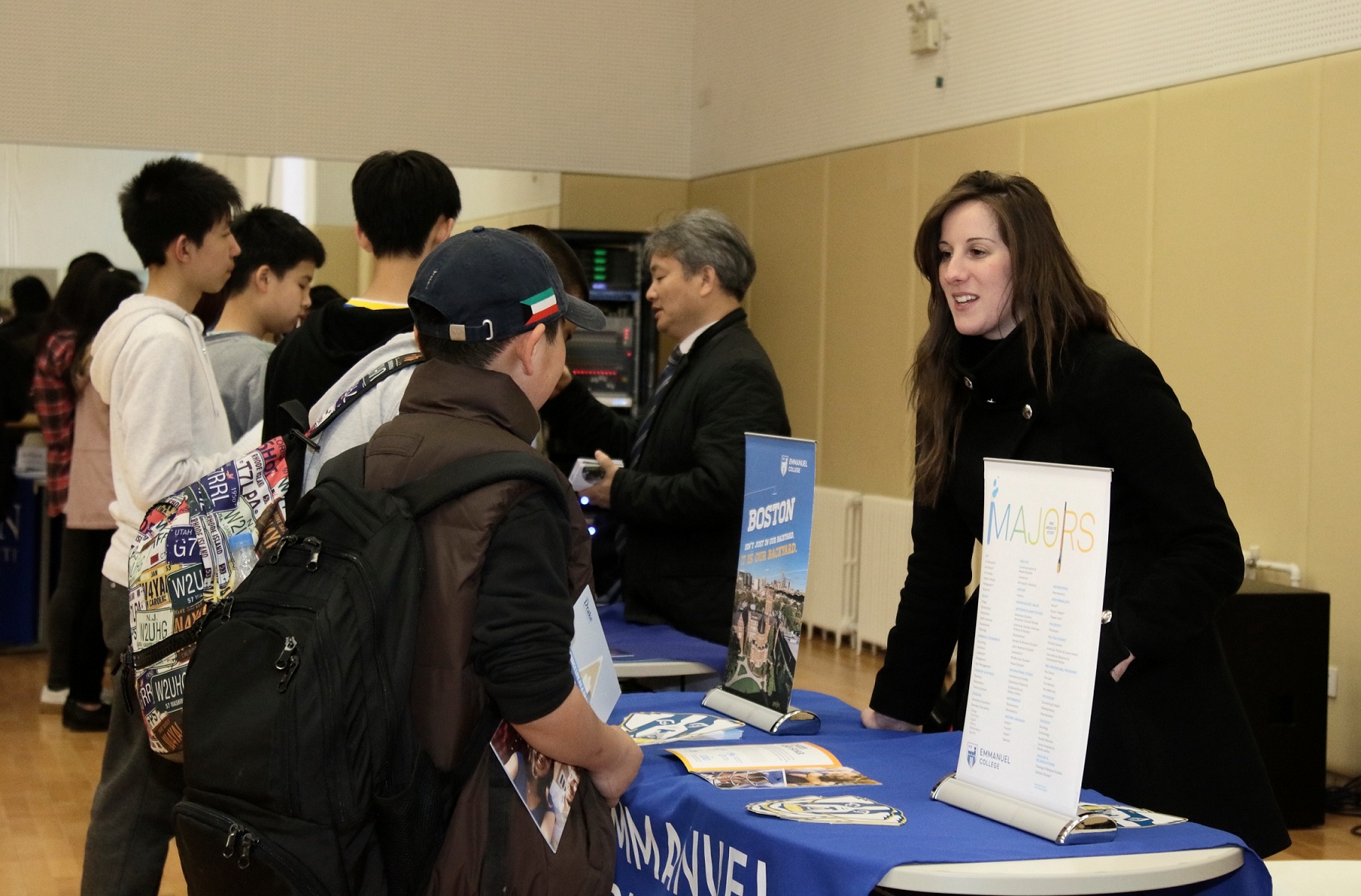 Expo photos
The expo was intended mainly for grade 8-10 students, but some grade-6-7 students went there for inquiries. They raised many specific questions about majors, living environment, application criteria, employment opportunities, and so on, giving the admissions officers a chance to further understand Kaiwen's students.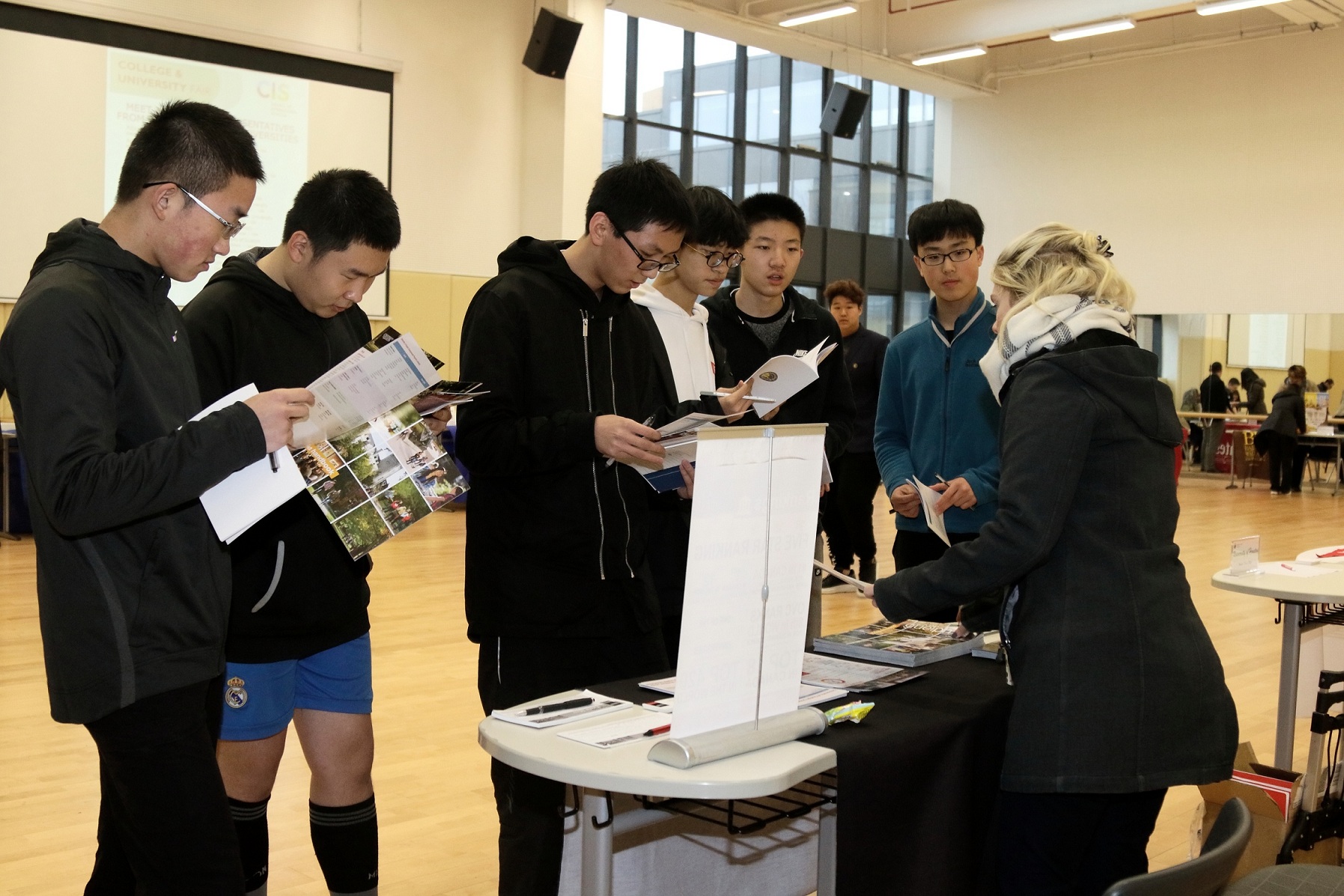 Expo photos
A grade-10 student said: "I asked some questions about how to apply to be a psychology major at U.S. colleges and universities and learned lots of information, such as their application procedures as well as competency and language proficiency requirements. That lets me know where I should put my efforts."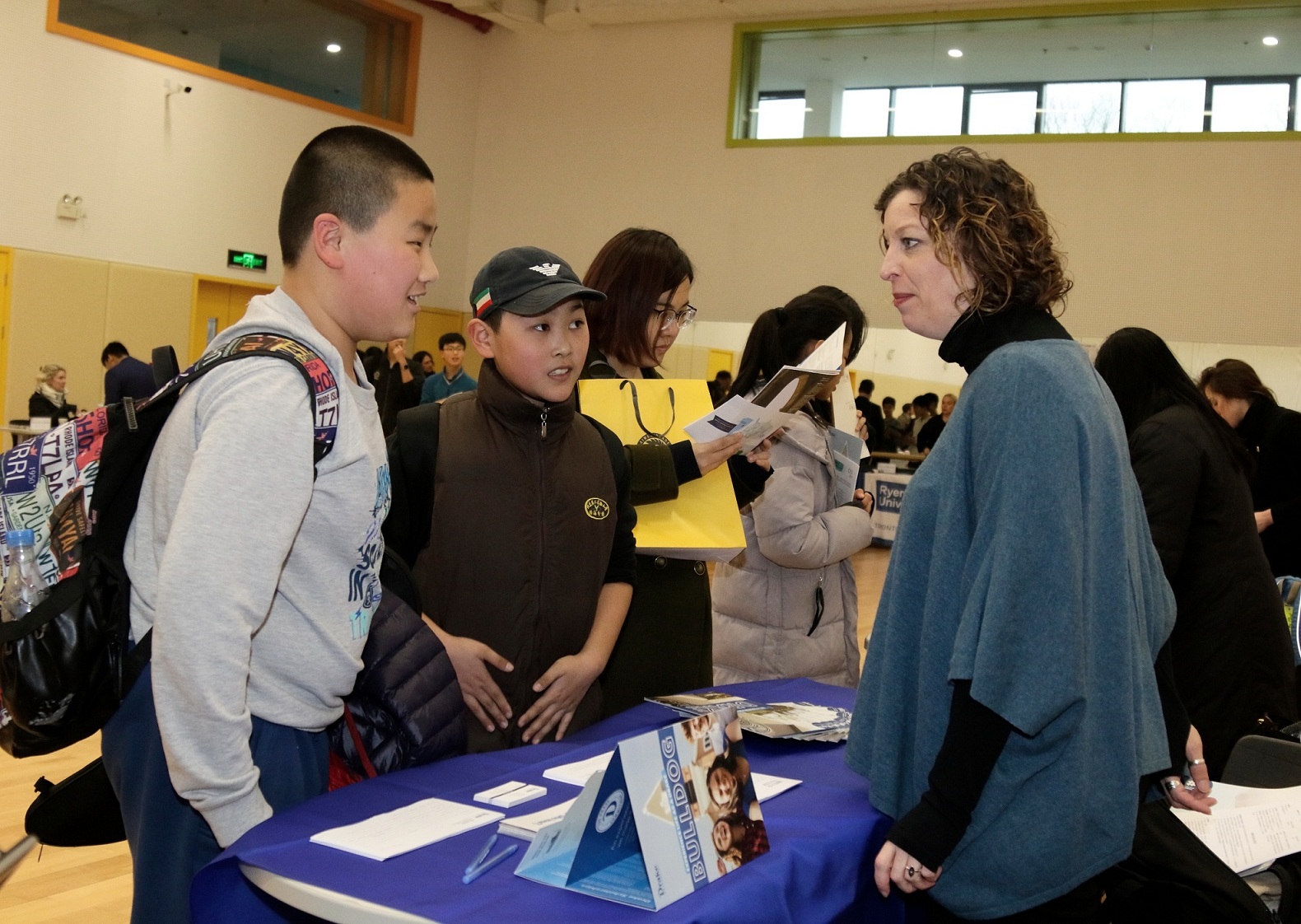 Expo photos
The academic principal noted that the expo offered a chance for CIS to make its debut in Kaiwen. It furthered mutual understanding between CIS and Kaiwen and played a significant part in both admissions and applications. He believed that there would be an increasing number of well-known foreign colleges and universities coming to Kaiwen to recruit outstanding students.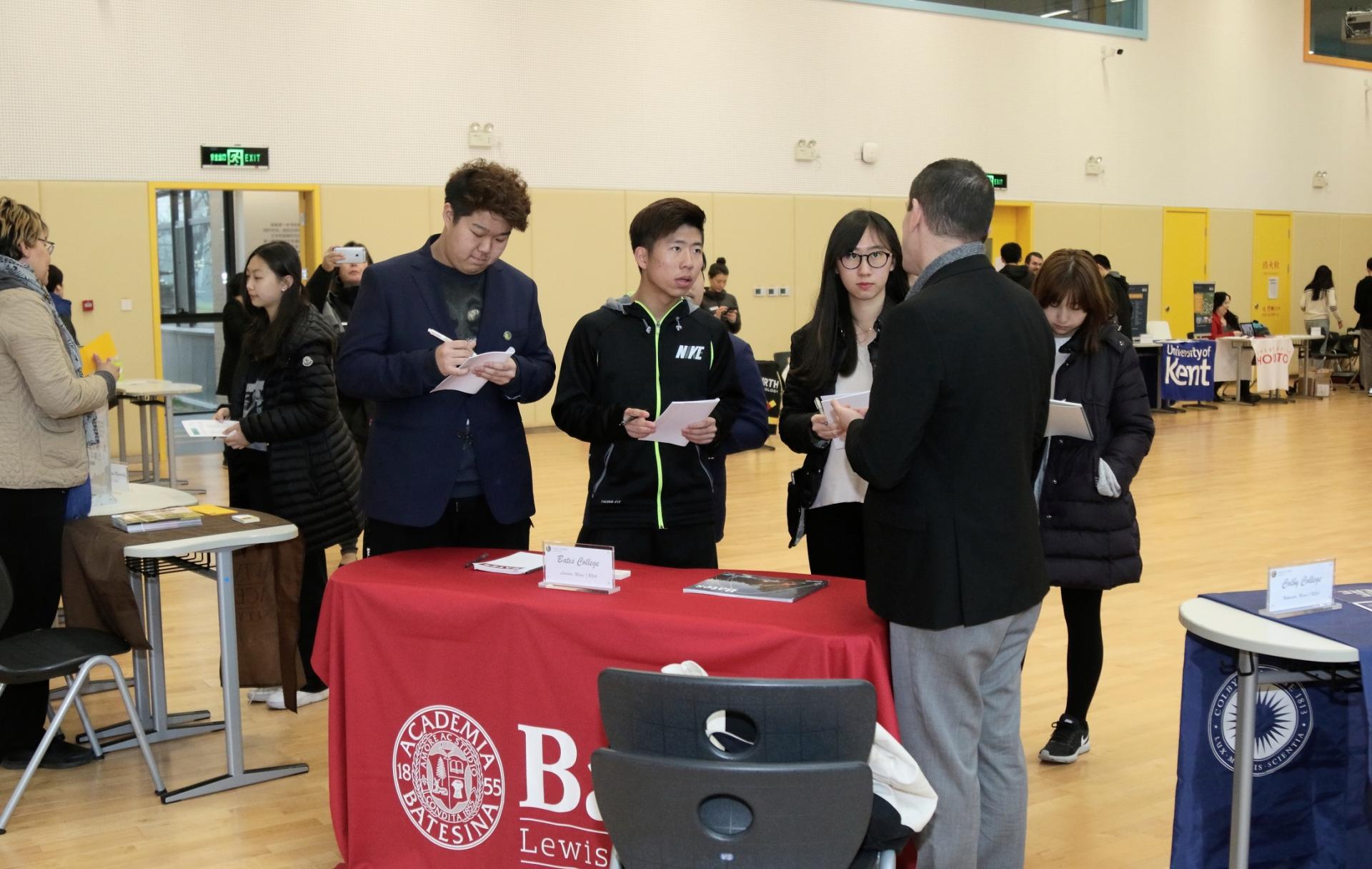 Expo photos
About CIS
As an international non-profit organization (NPO), the Council of International Schools (CIS) is committed to helping students acquire knowledge and skills to develop them into outstanding world citizens. Currently, CIS has 512 college or university members from around the world, including big names like Yale University and University of California.