At 10 a.m., the opening ceremony officially began. Ms. Zhou Zhaoyu, executive principal of the school, and Mr. Xie Long, managing director of MLB China, delivered the opening speeches.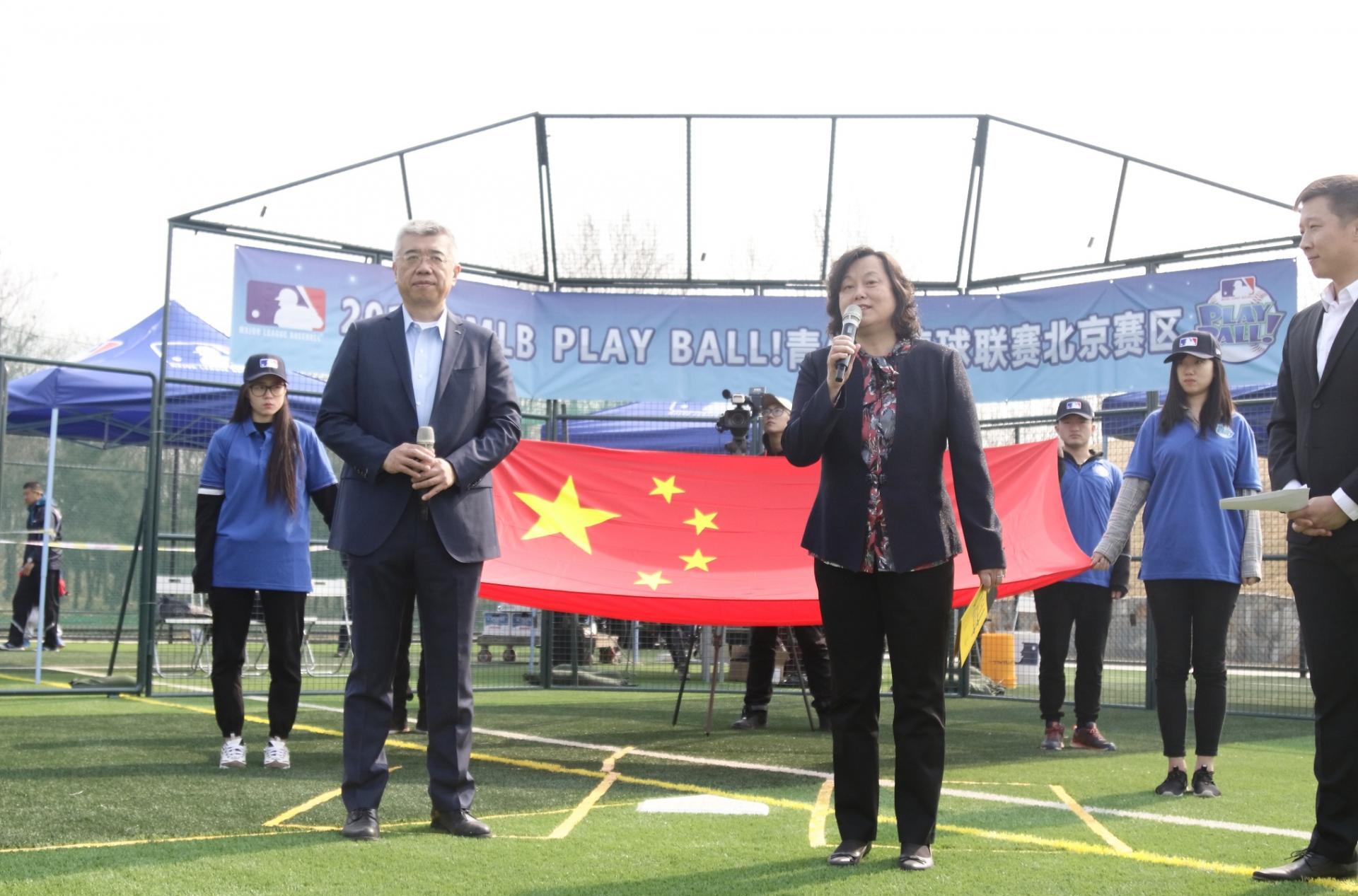 Ms. Zhou and Mr. Xie make the opening speeches
They hoped that the players would show good sportsmanship, play their best, and enjoy the fun of baseball. They wished that all the teams could achieve excellent results, and that the event would be a complete success.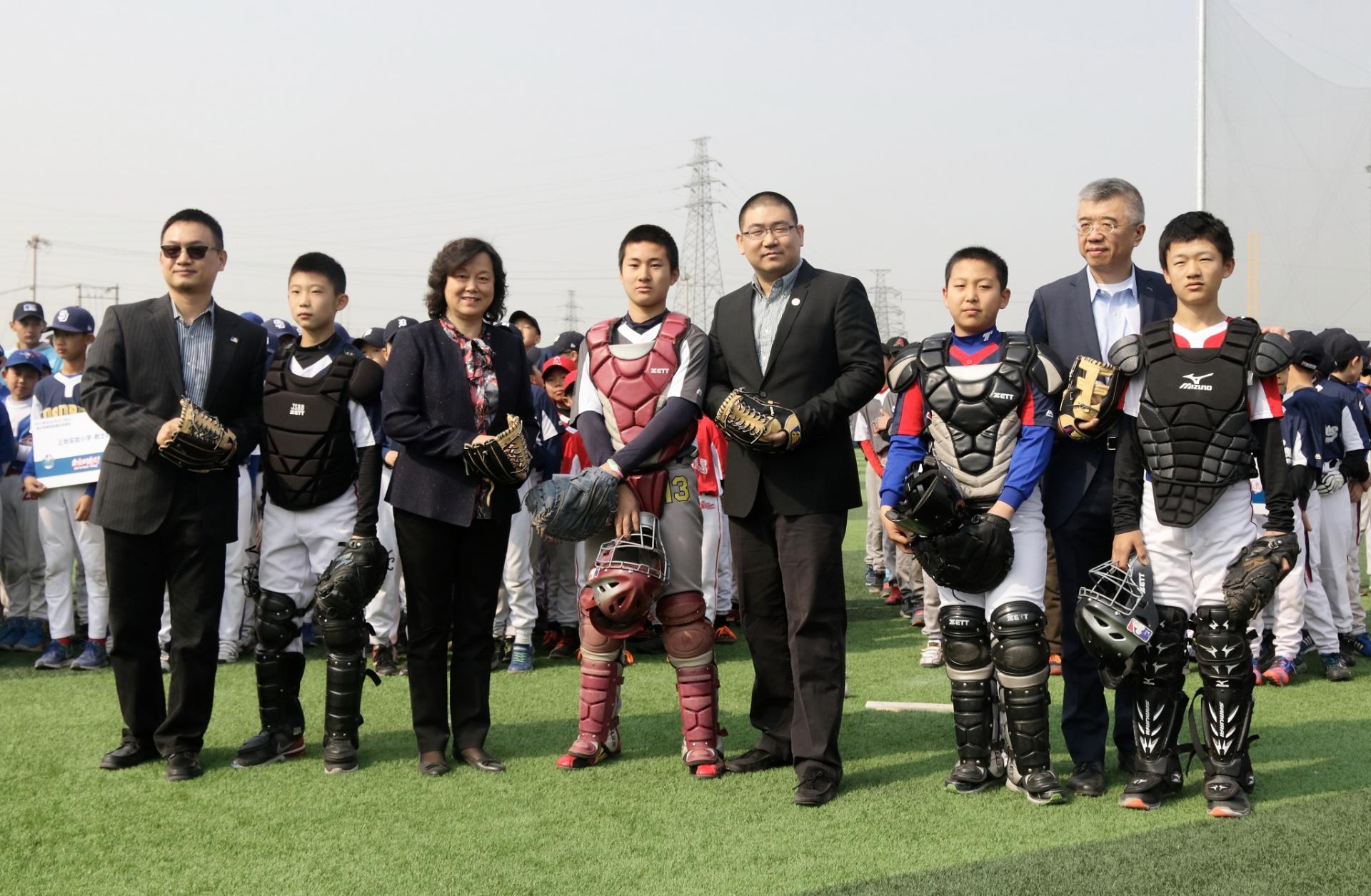 The kick-off ceremony
2017 MLB Play Ball in the Beijing Division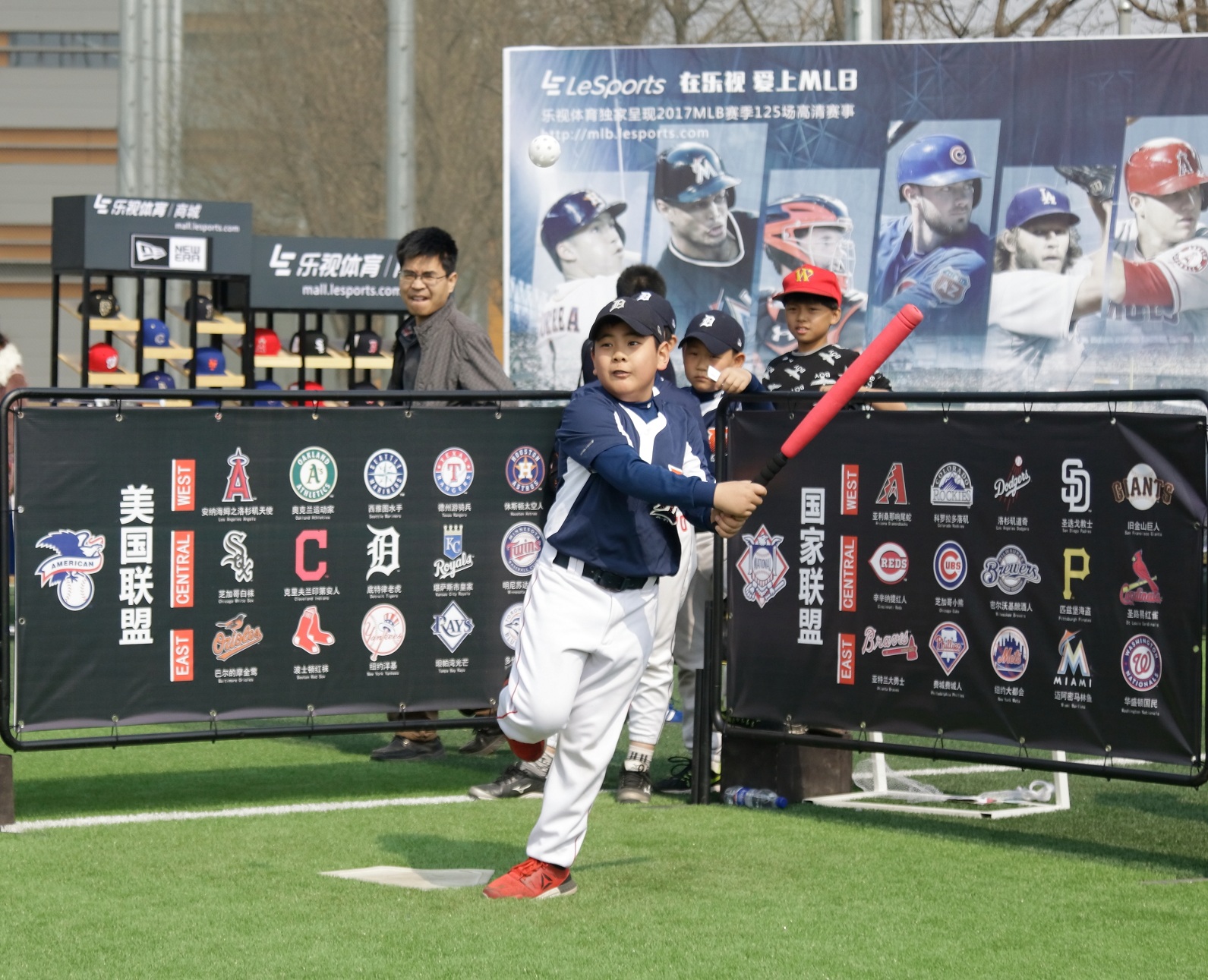 After the opening ceremony, MLB Plays Ball! The two traditional giants in the Beijing Division—Beijing Dacheng School Diamondbacks and Xidan Primary School Yankees—had a wonderful showdown.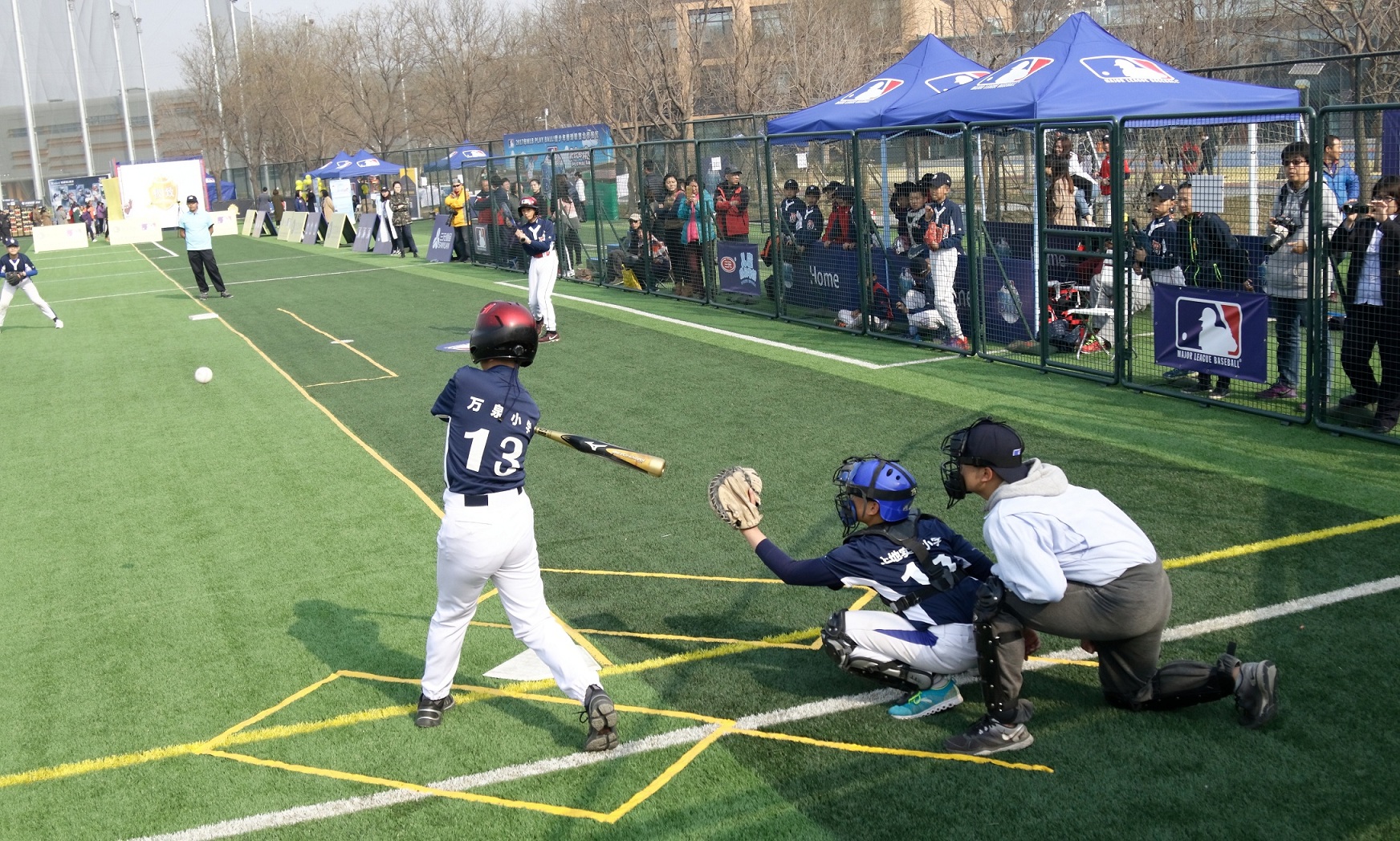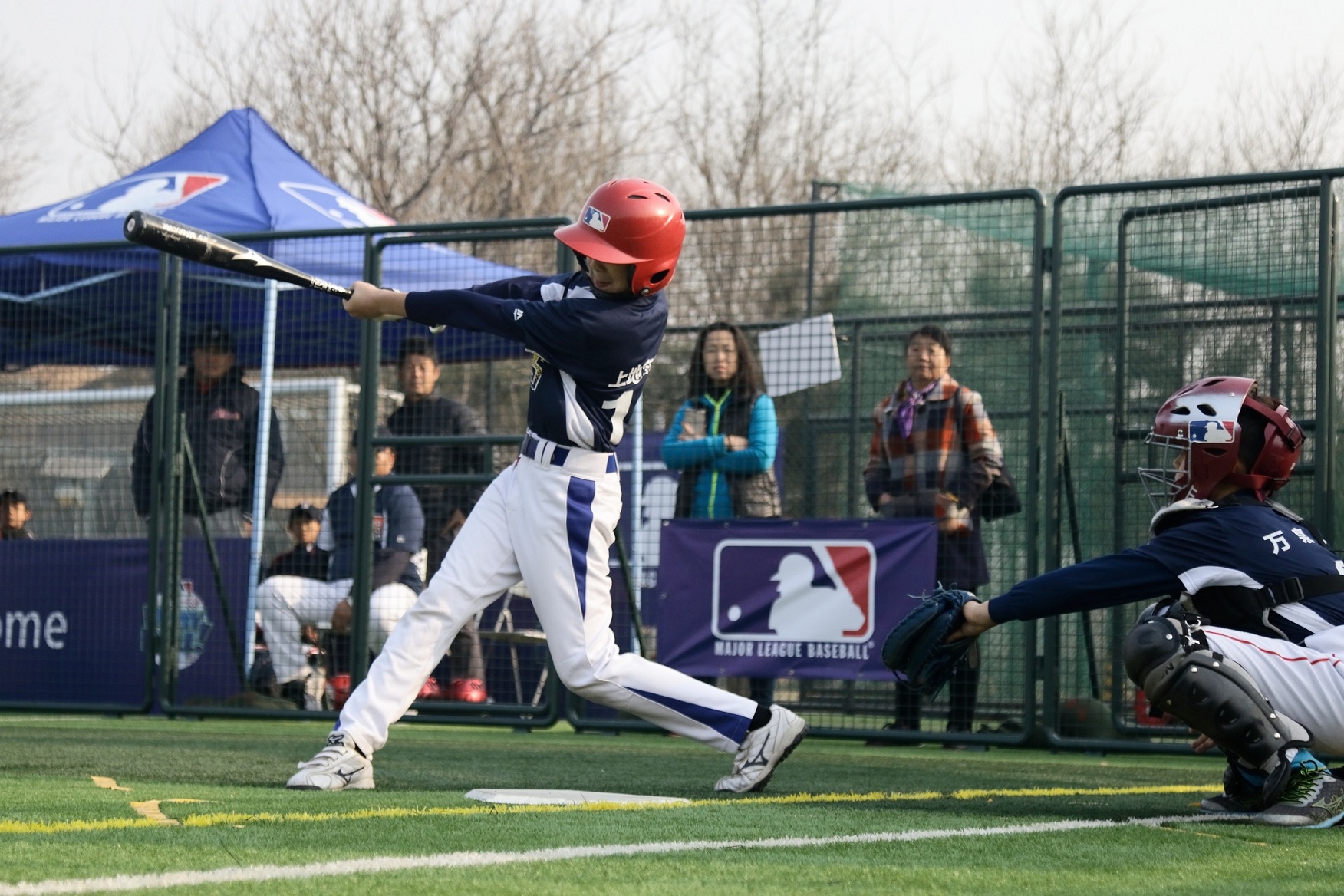 Wonderful hit!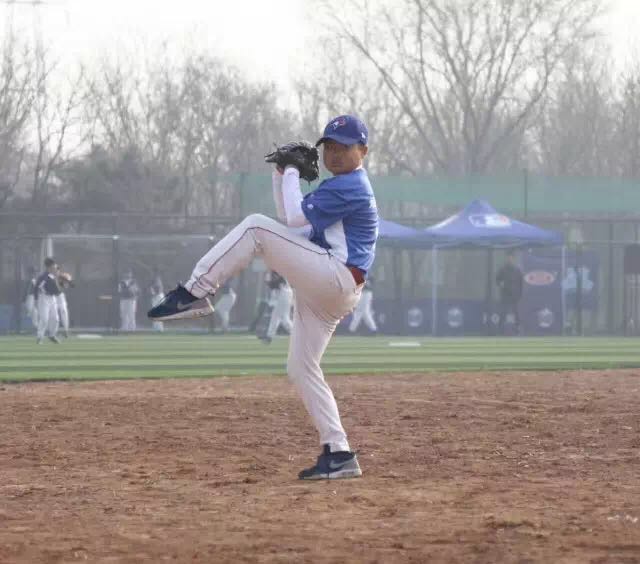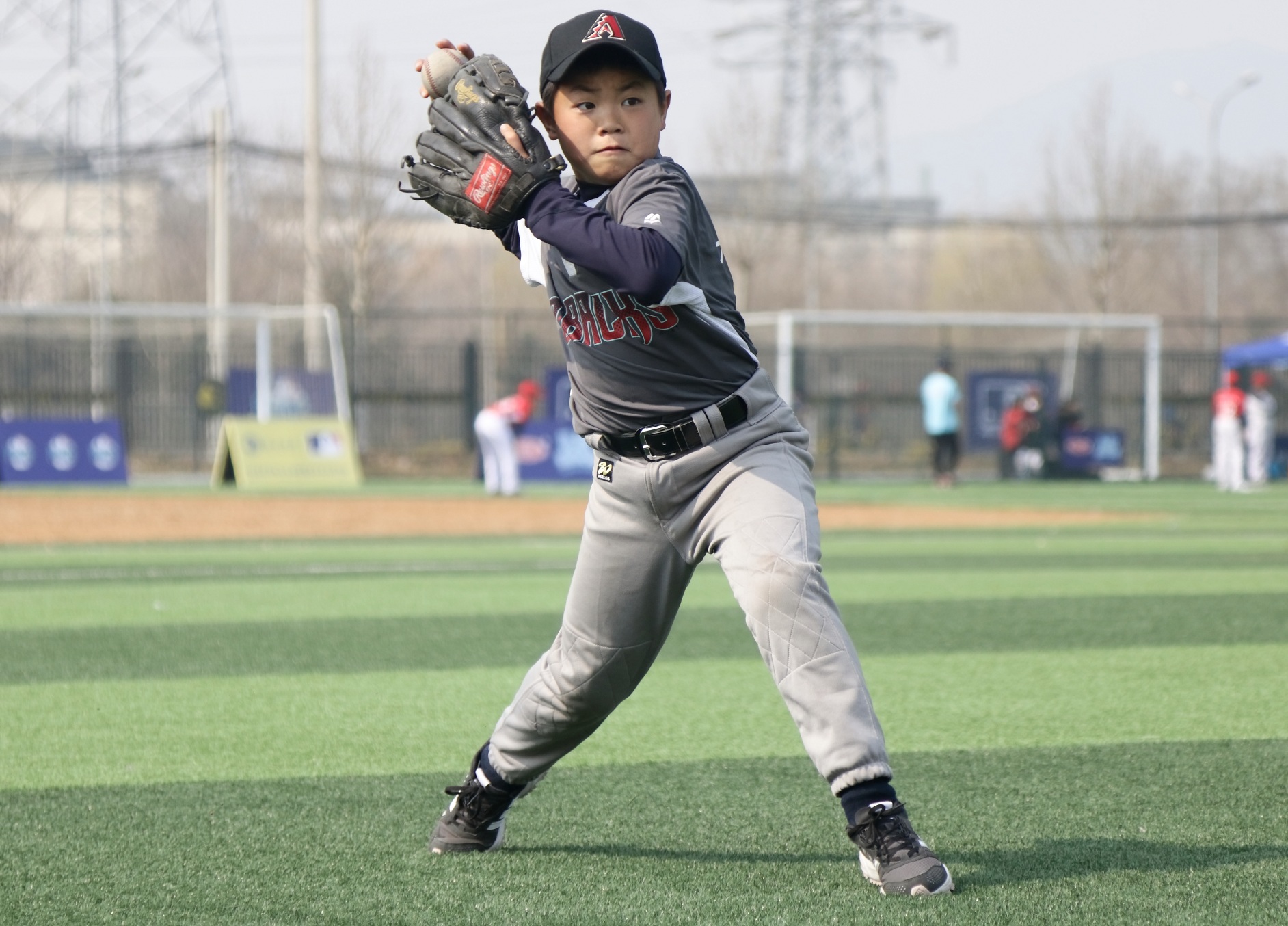 Nice pitch!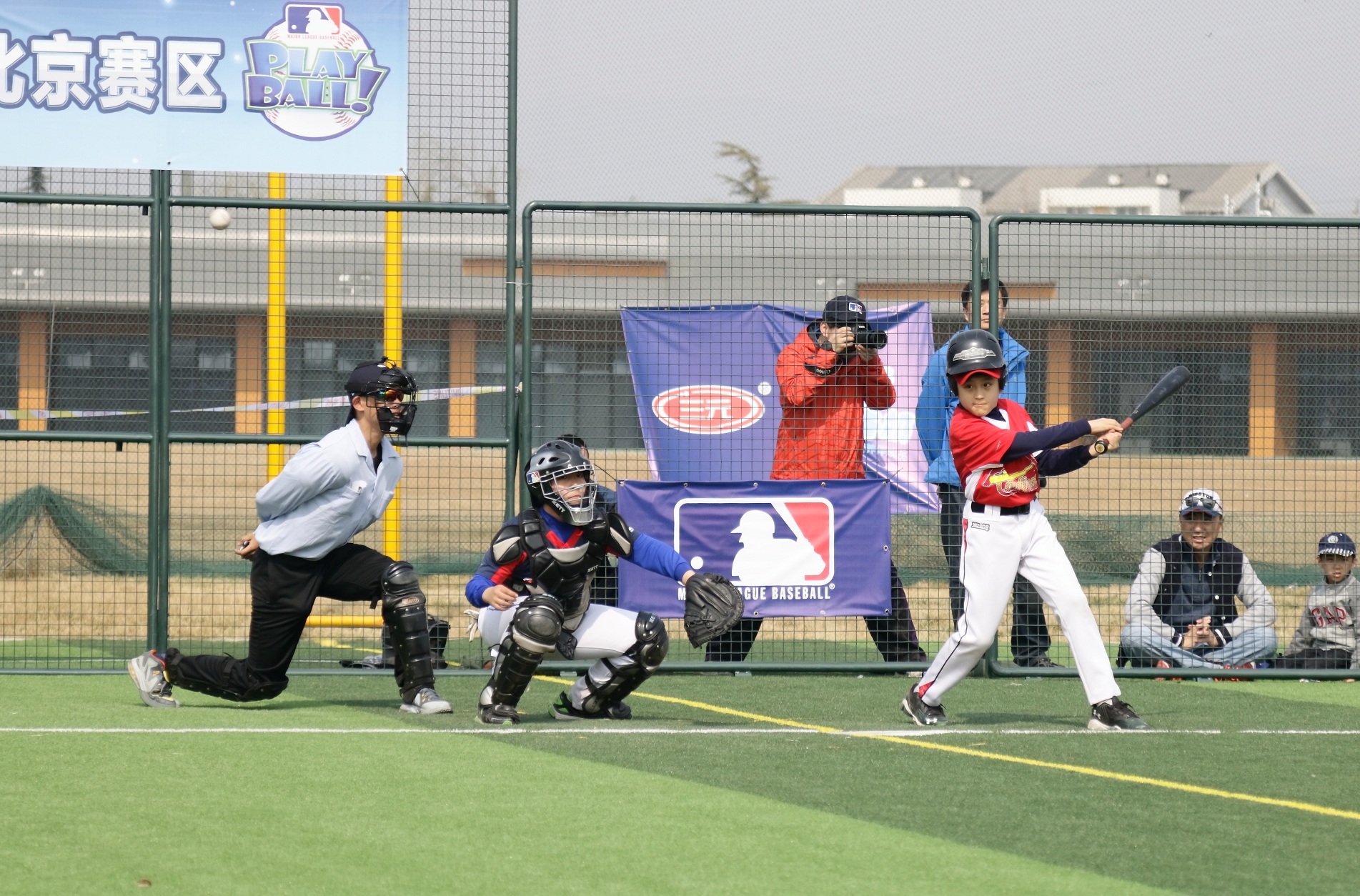 Intense game!
The small players, looking all professional and focused, really had the demeanor of a great player.
While the intense competition was going on the field, outside the field there was a brilliant MLB carnival.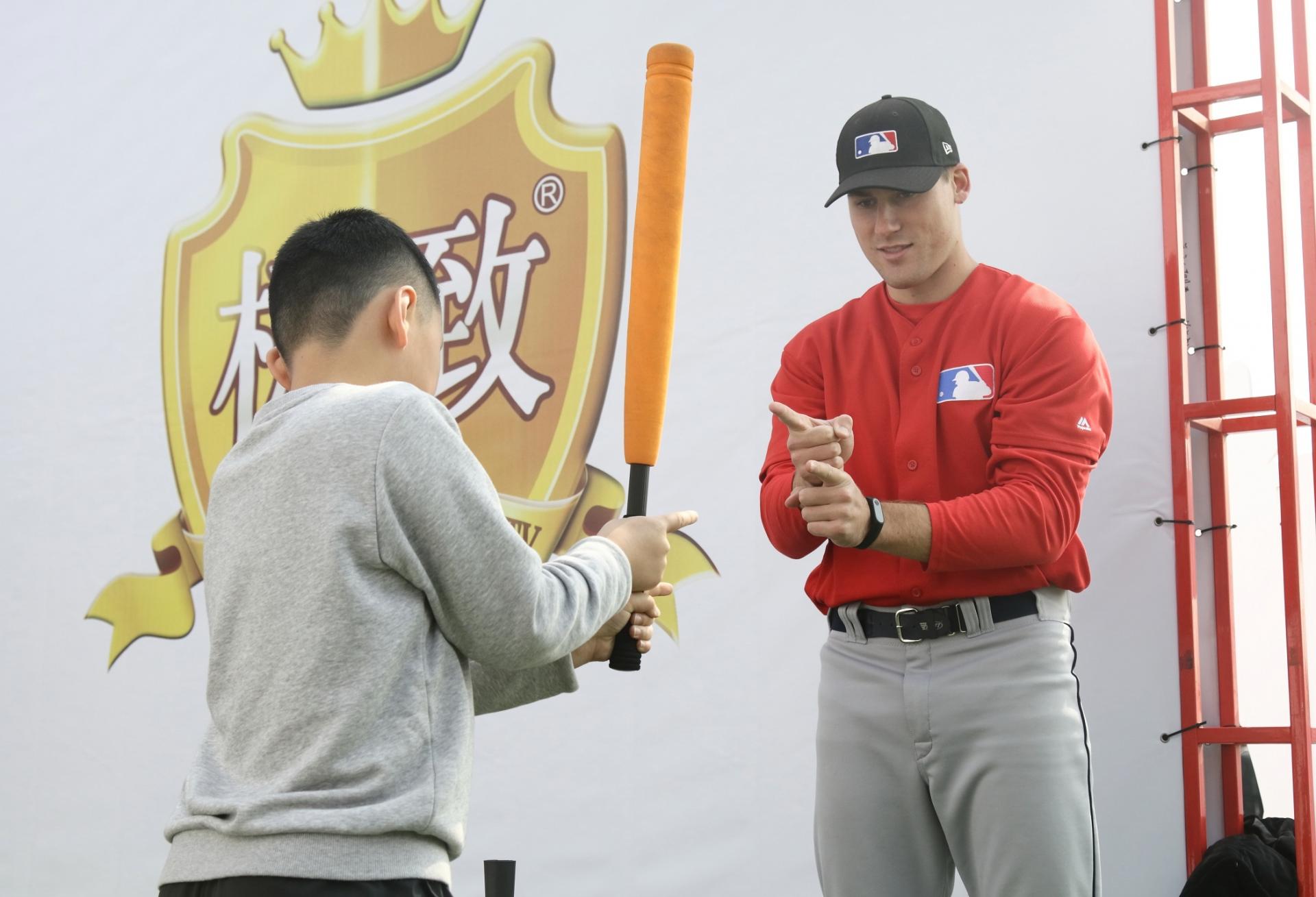 Experience the most authentic MLB culture with personal counseling from MLB coaches!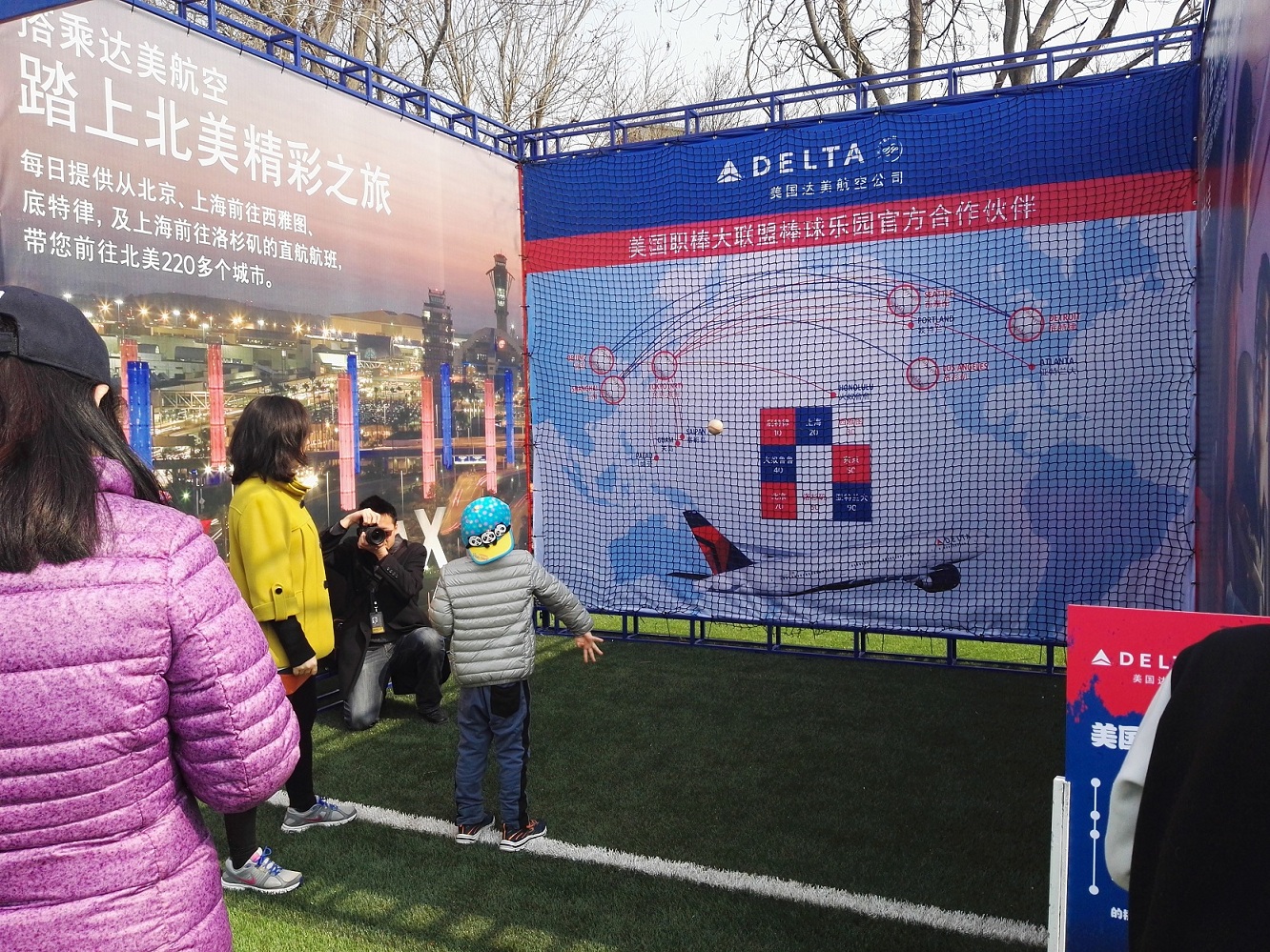 Turn into little MLB players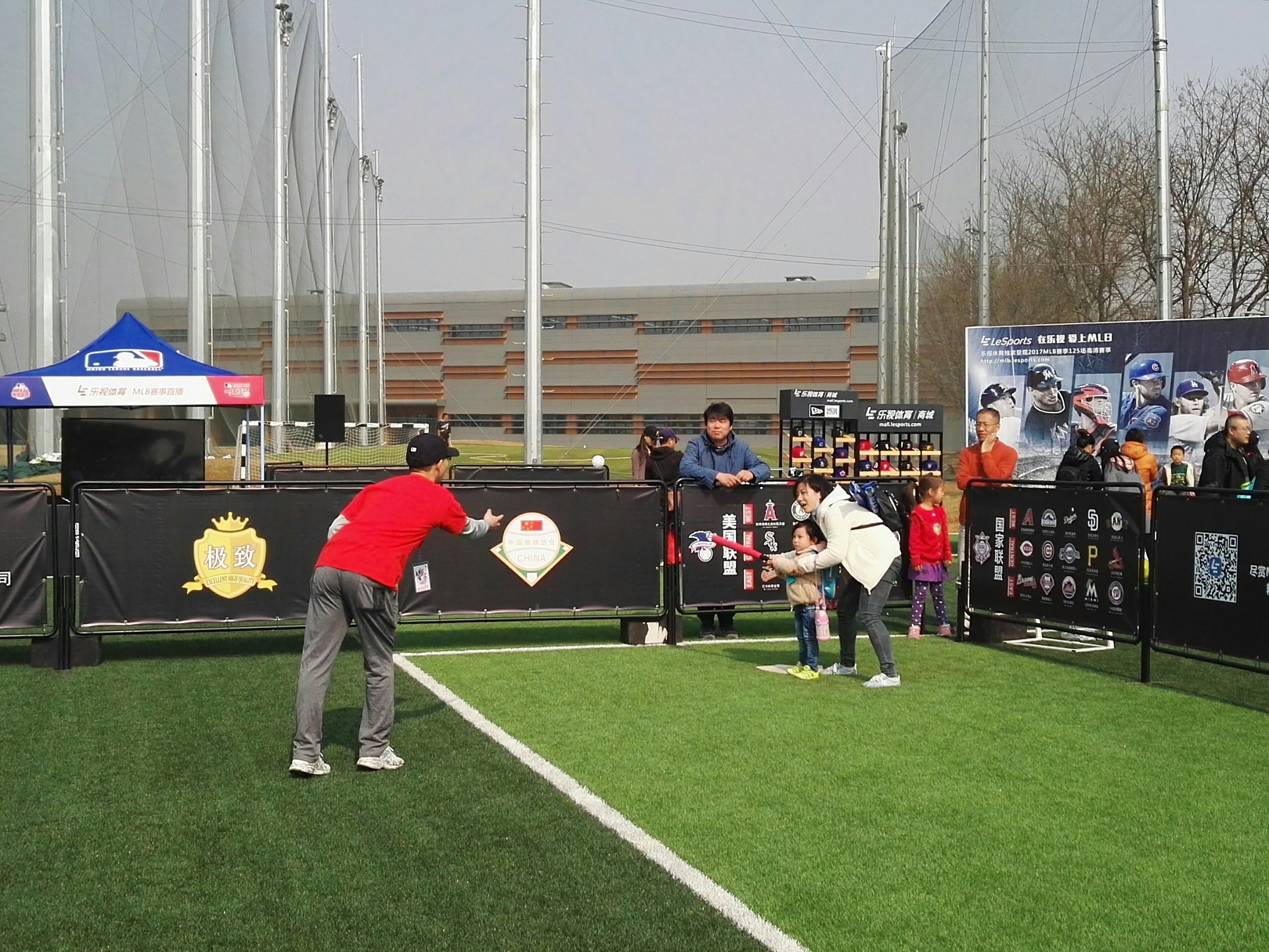 The whole family went into battle.
Caps On, an MLB tradition, is the most attractive activity at the crowed carnival. After the competition, the small players and their parents scrambled to line up for a chance to wear the fashionable New Era baseball caps.
With a game, you win or lose; with sportsmanship, there is neither. MLB Play Ball! For baseball enthusiasts, the game is not just a competition of skills, but also a party and carnival.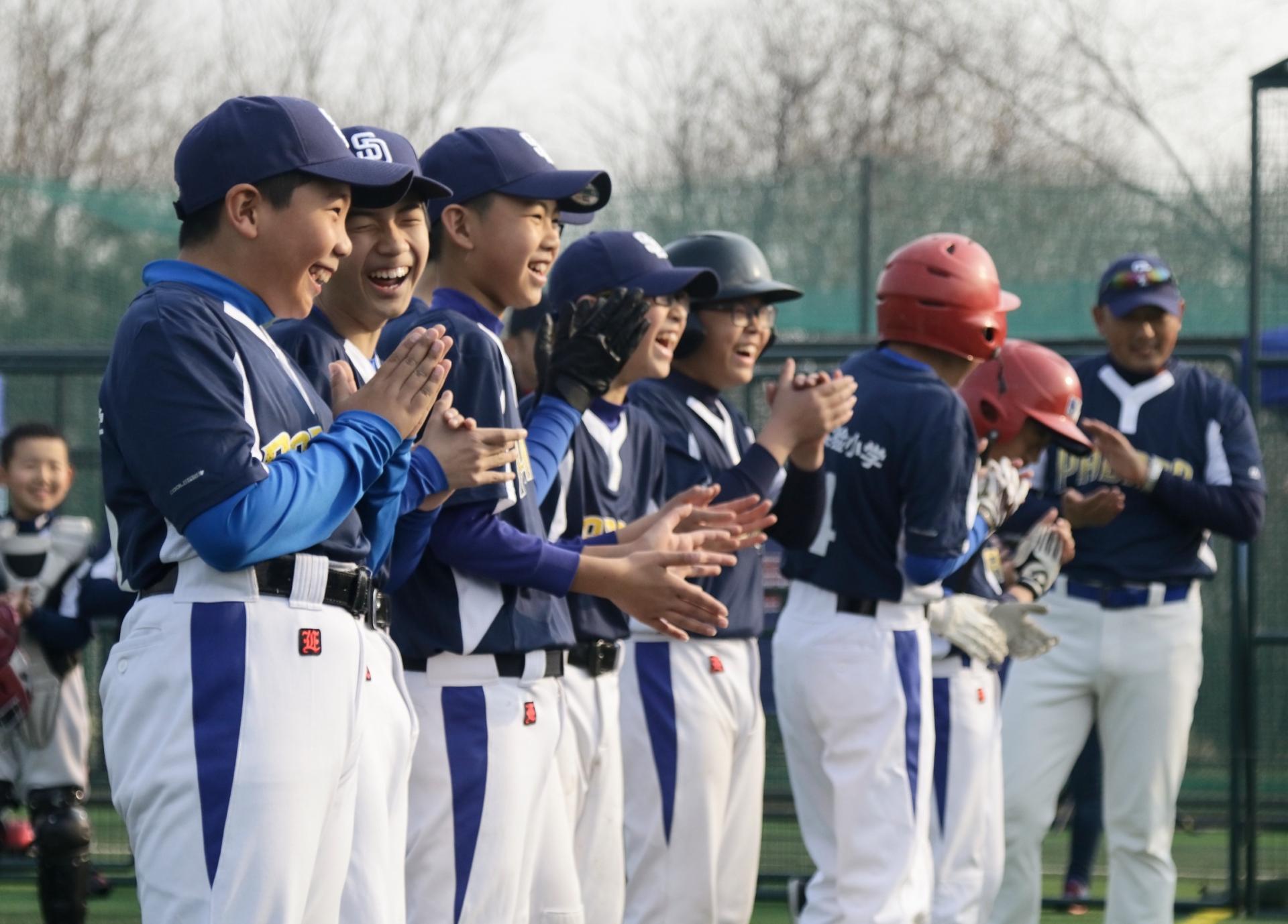 Baseball has a very important role in the all-around development of the children. Kaiwen Academy and MLB, the world's highest-level baseball league, officially started to cooperate last year. MLB sent excellent American coaches and offered exciting baseball courses for Kaiwen students. With the advance and further deepening of cooperation between the two organizations, our students will learn more about the essence of baseball while enjoying sports and growing.