Football has been enjoying the reputation of the world's most influential and popular sport. At Kaiwen, football is also greatly welcomed by our students because of its competitiveness and interestingness.
Following the FC Bayern's visit, another strong European football club-Primeira Liga champion FC Porto also came to our campus.
Founded in 1893, FC Porto is one of the most well-known football clubs in the world, having won 2 UEFA Champions League championships and 27 top-tier Portuguese League championships.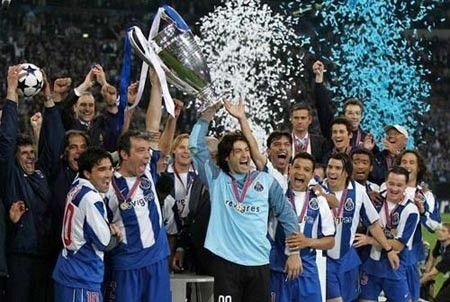 This time, the visiting guests include Mr. Ricardo Ramos, director of FC Porto and principal of the Dragon Force Football School; Mr. Carlos Cesar Campos, technical director of FC Porto football school who used to coach Zhang Chengdong, a member of Beijing Guoan Football Club; and Mr. Jose Pedro Pinto, chief coach of FC Porto's U14 team.
Their main purpose of visit was to share world's leading football culture and training programs with students and their parents.
Although the trial class was scheduled on a weekend, it did not affect our students' as well as their parents' enthusiasm at all. During the training, the two coaches personally guided the students through various professional training drills.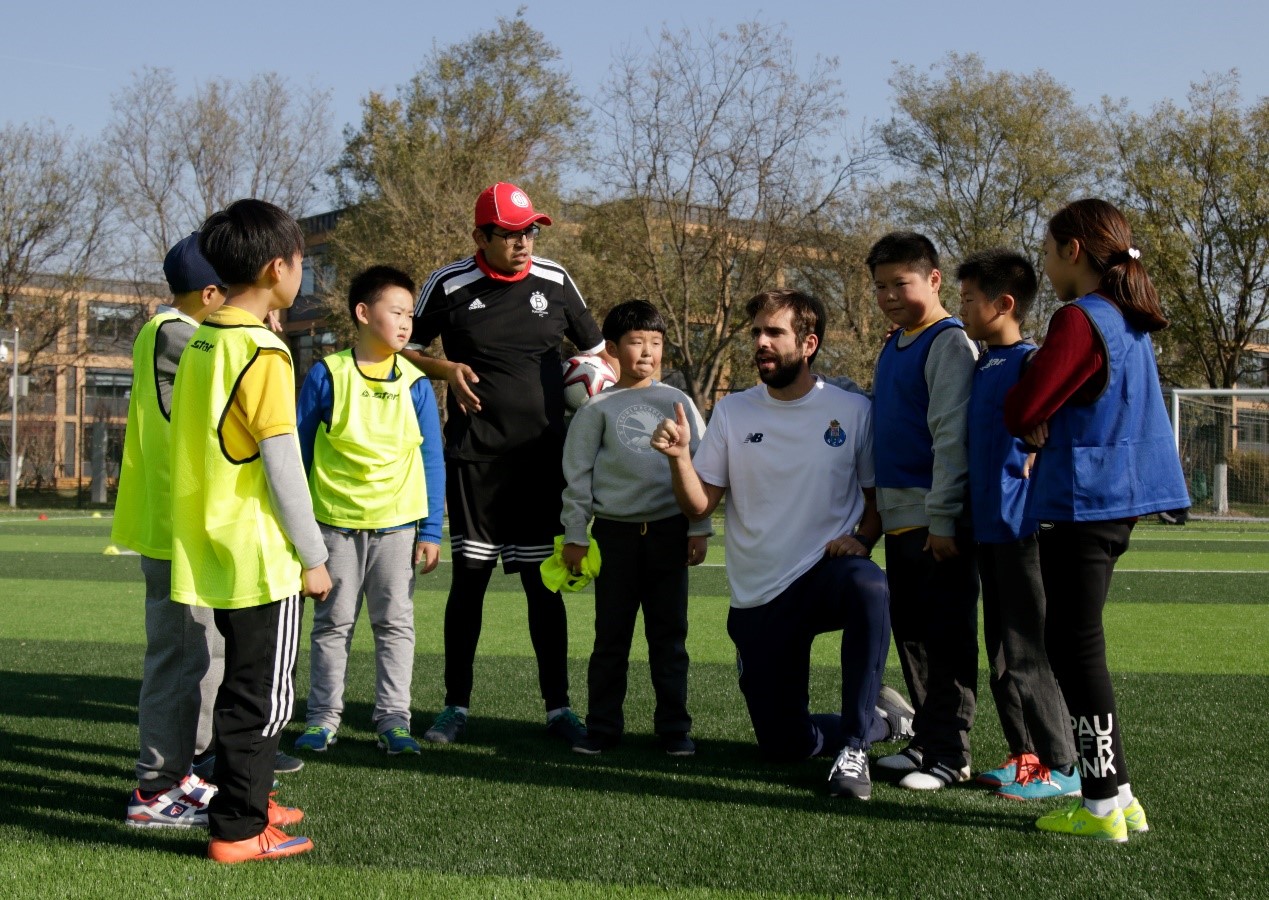 Excited students arrive at the football field early in the morning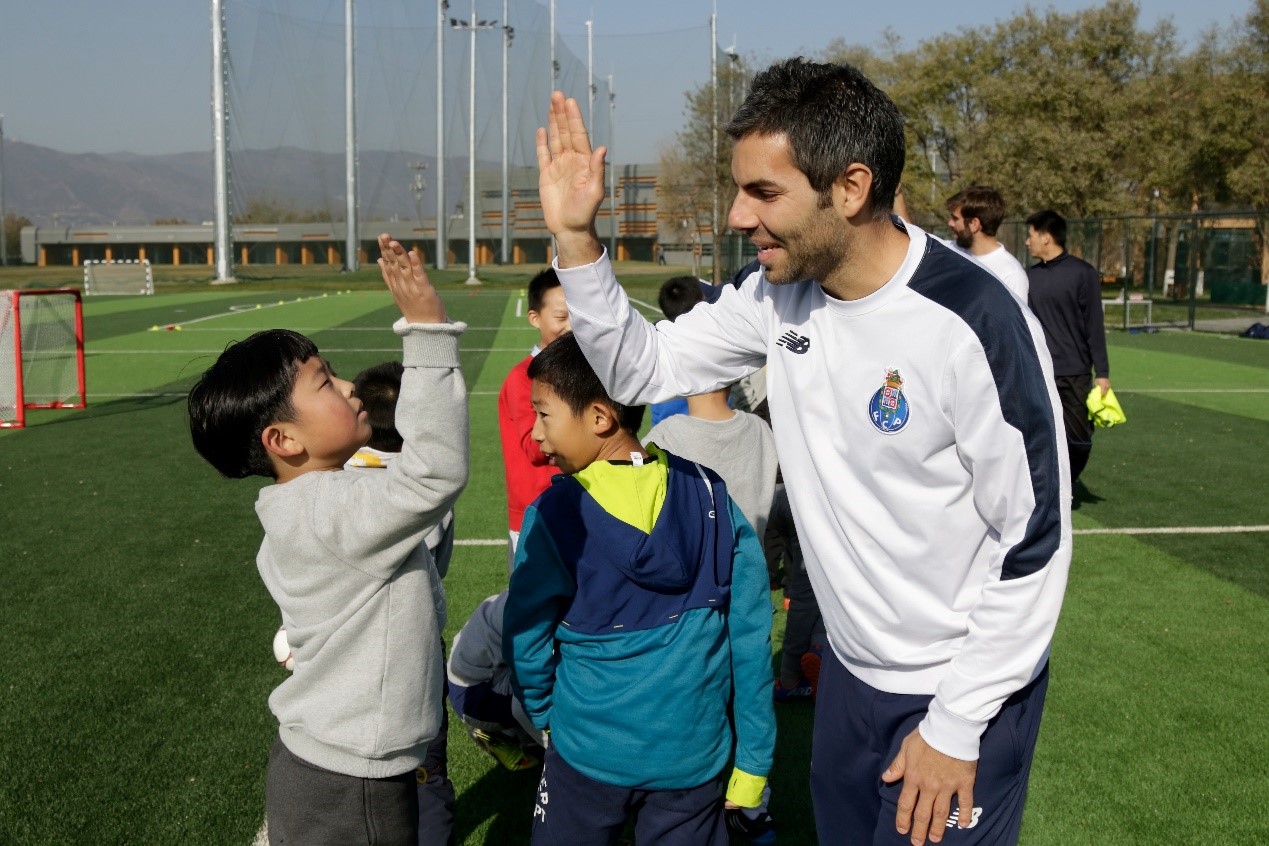 The coaches fully arouse the young players' interest and their full attention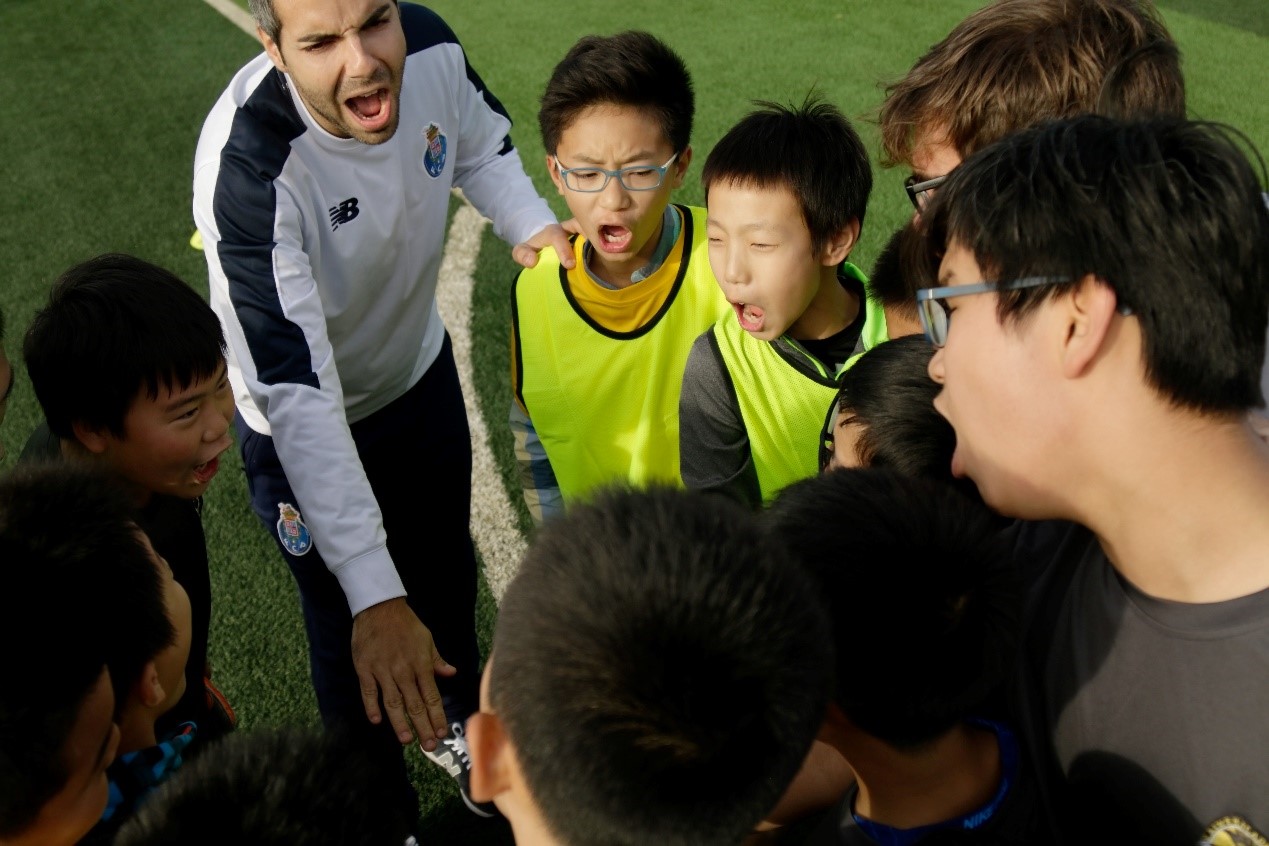 Students displaying high spirits and enthusiasm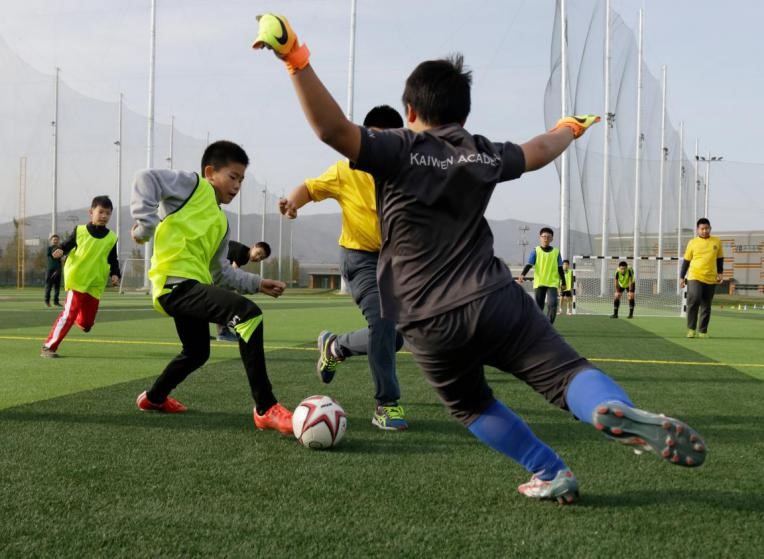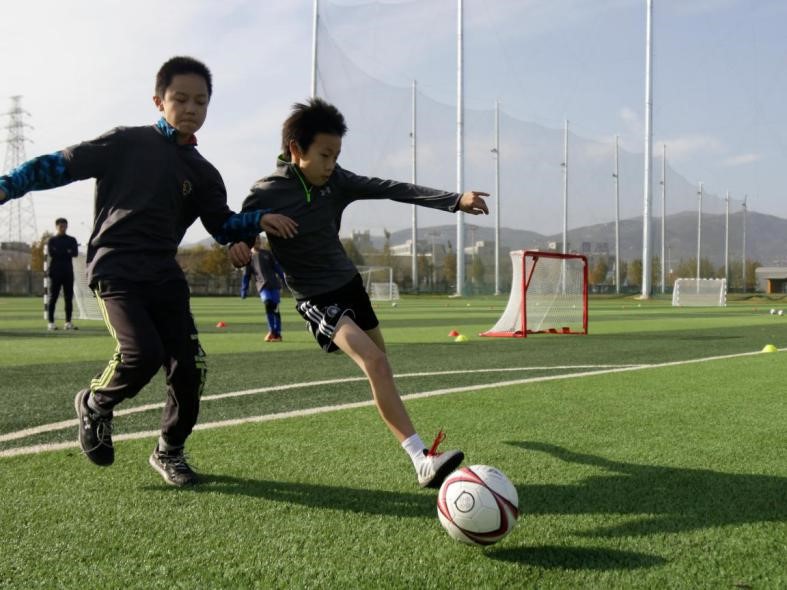 The field is full of athletic and energetic young players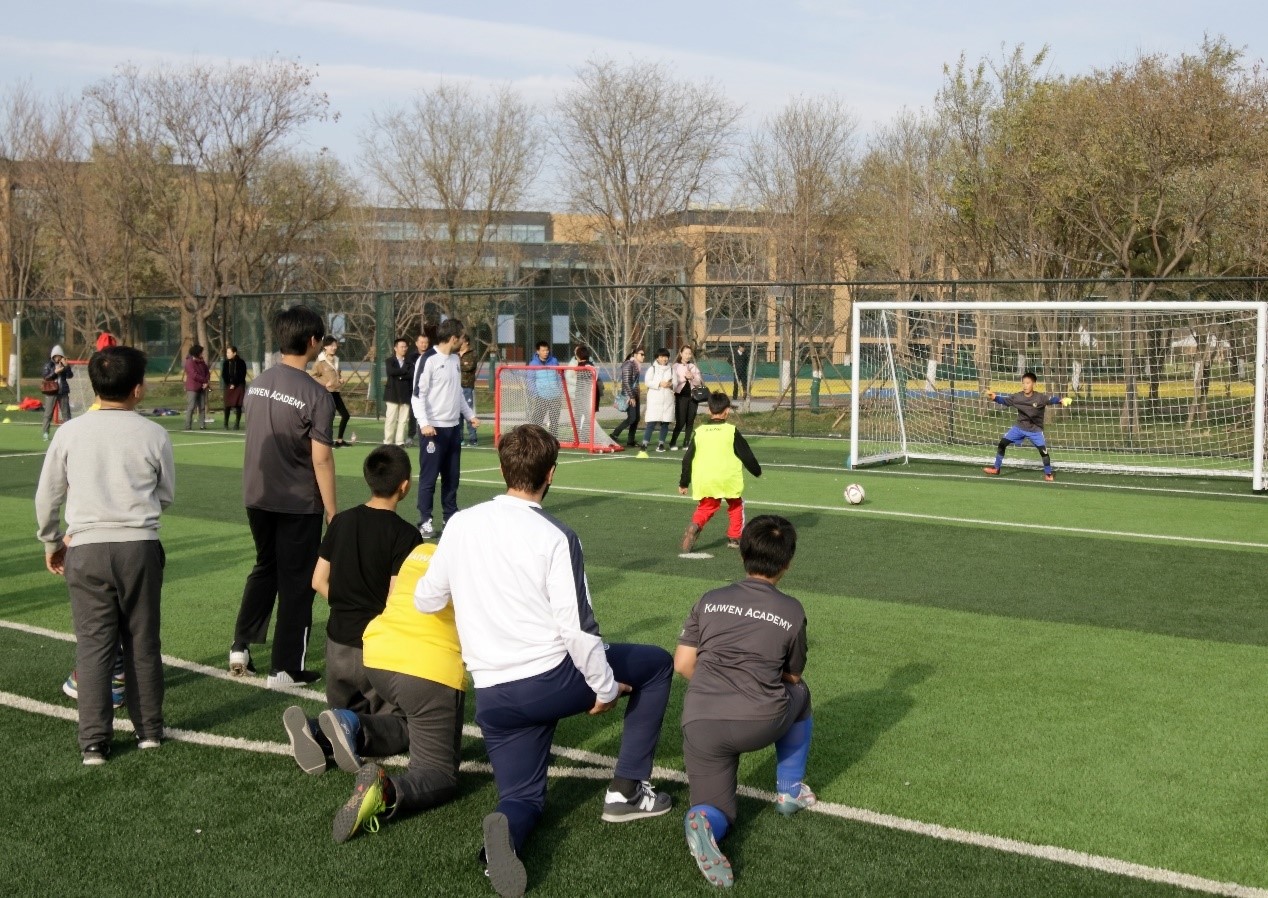 During the shooting practice, the two coaches and the young players took turns to take the field. Wonderful shooting and goalkeeping techniques won cheers and applause from spectators around the field.
Parents who were moved by the excitement of football even organized a friendly match spontaneously on a football field next to the training pitch.
Their vitality and love for football had warmed the Kaiwen campus up.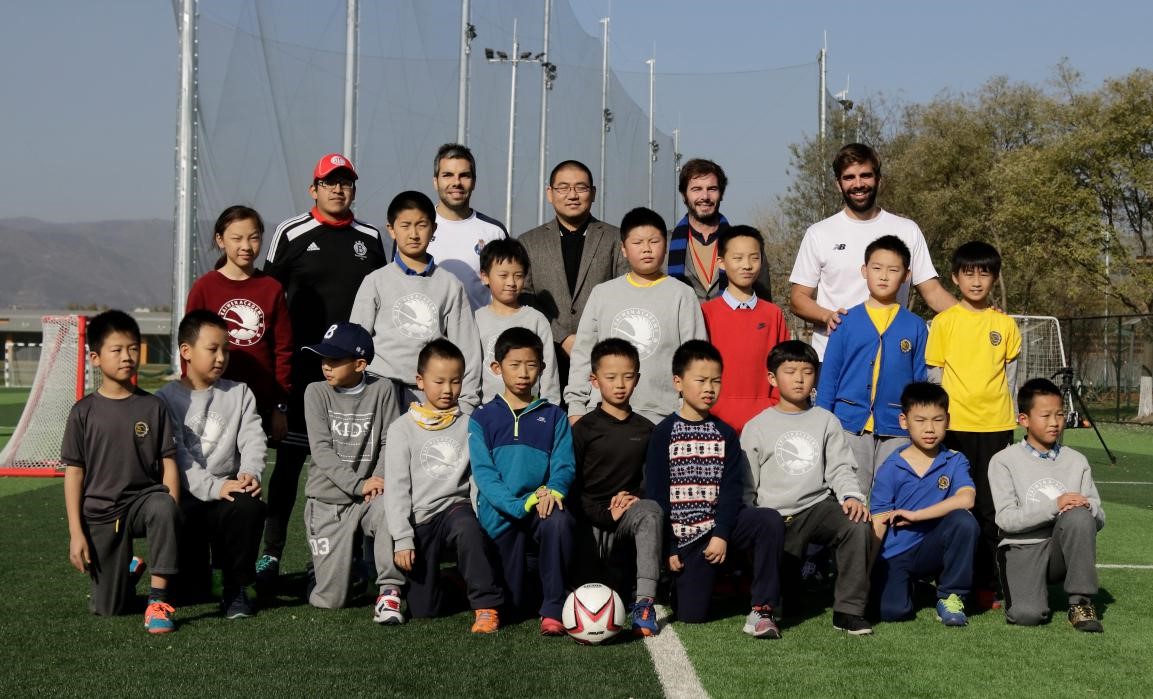 Young players take photos with the coaches from FC Porto and Mr. Zhao Yang
In addition to the professional and lively trial class, we also conducted in-depth exchanges and reached consensus with FC Porto on such aspects as physical education for teenagers, football training methodologies, as well as matters concerning our cooperation.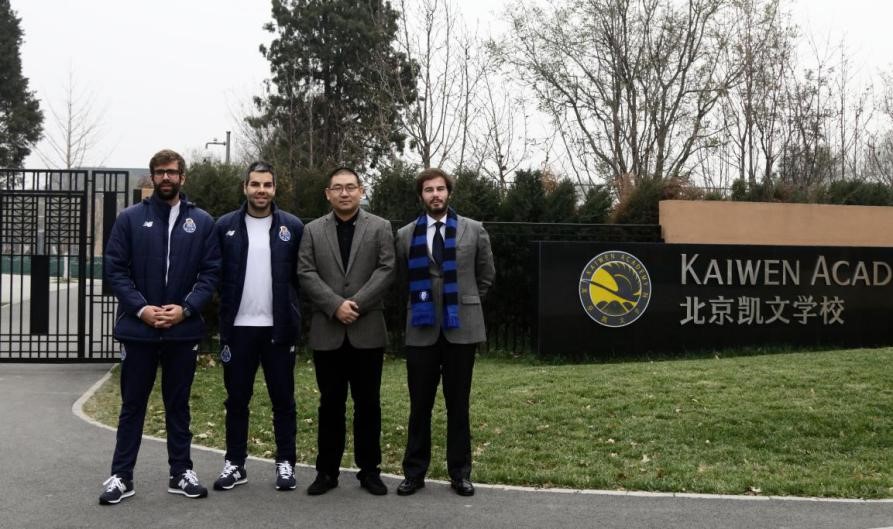 Guests from FC Porto take photos with Mr. Zhao Yang
As far as Kaiwen's physical education philosophy was concerned, Mr. Zhao Yang, General Manager of Kaiwen Sports Academy, stated, "Kaiwen pays special attention to the cultivation of students' personal qualities, and has been actively developing cooperation with first-class organizations worldwide, seeking to establish a world-class physical education and exchange platform for students".
Mr. Ricardo also prepared a special gift for Kaiwen, a custom-made FC Porto jersey "Kaiwen 1". He hoped that Kaiwen Academy would become the first school that FC Porto cooperates with in China.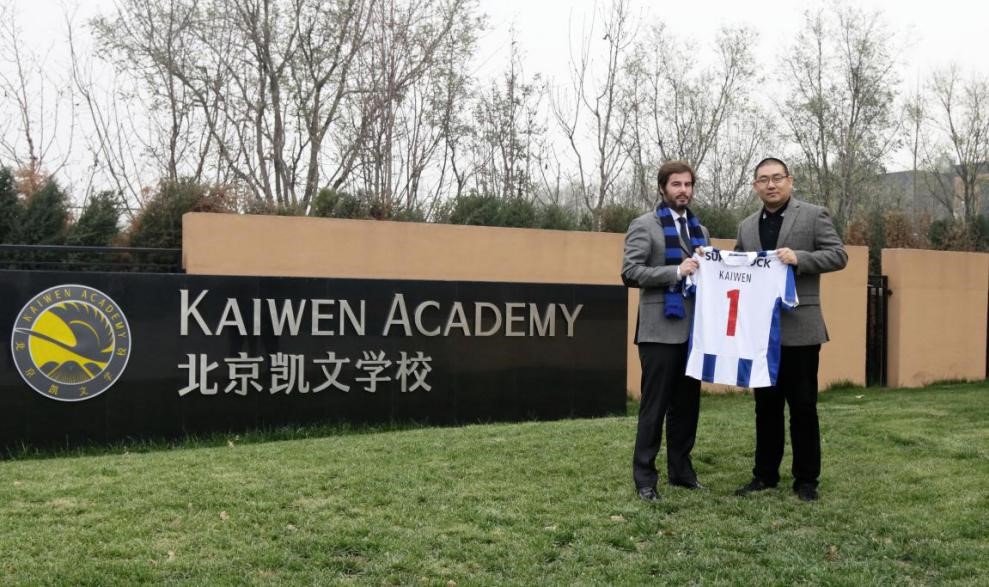 Mr. Ricardo presents the jersey exclusively made for Kaiwen Academy
We always benefit a lot from exchanges with the world's top sports cultures. We are not only able to learn about internationally-advanced sports philosophies and meet our idols face to face, but also harvest personal growth from our favorite sports.
The happy moments we had on the field today will become an unforgettable experience throughout our campus life. Young players, kick off your dreams on the field now!