At the invitation of kaiwen Sports Academy, the American IMG Academy visited Beijing kaiwen Academy On October 8th. More than three hundred students and their parents came to school early in the morning to participate in this unique sports exchange event.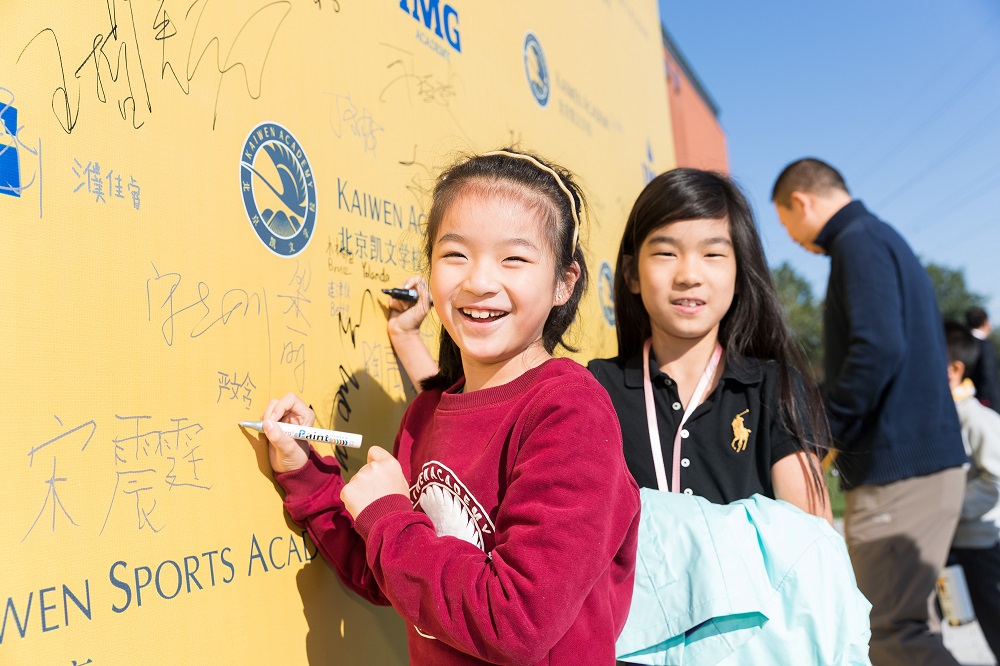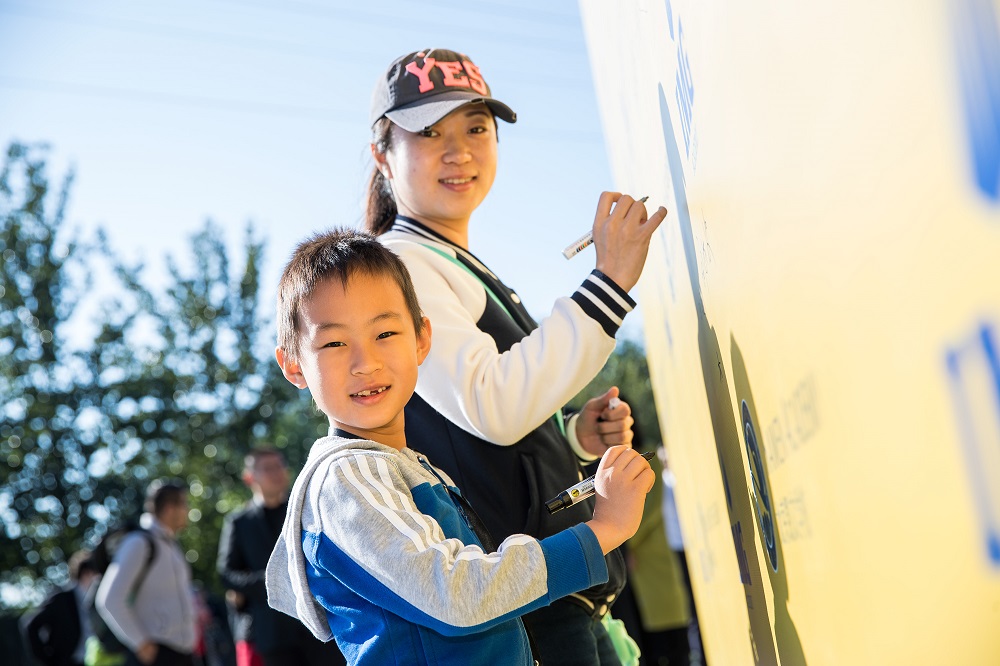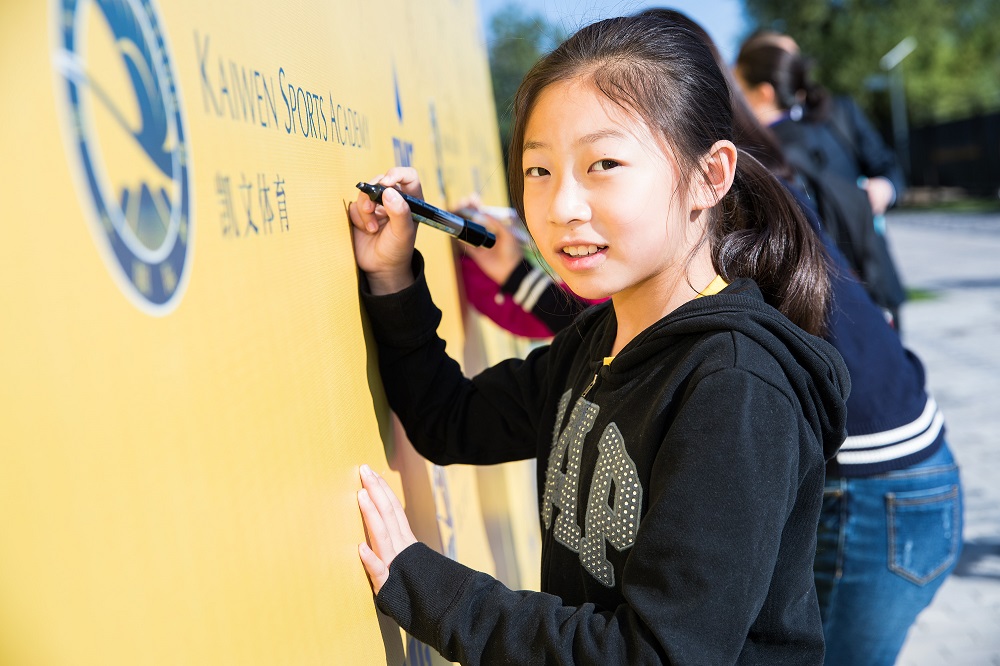 "IMG Academy Visits Kaiwen" Activity Autograph Memento
Three heavyweight IMG academy guests were specially invited to attend: Matt Schneider, head coach of the IMG Academy's Golf Academy, Pat Dougherty, head coach of the IMG Academy's Tennis Academy, and Marlboro Ma, the IMG Academy's head of China recruitment.
The three guests shared internationally-leading sports teaching models with students and parents, and focused on questions regarding the positive role of sports in applications to Ivy League schools as well as applying for athletic scholarships at elite schools.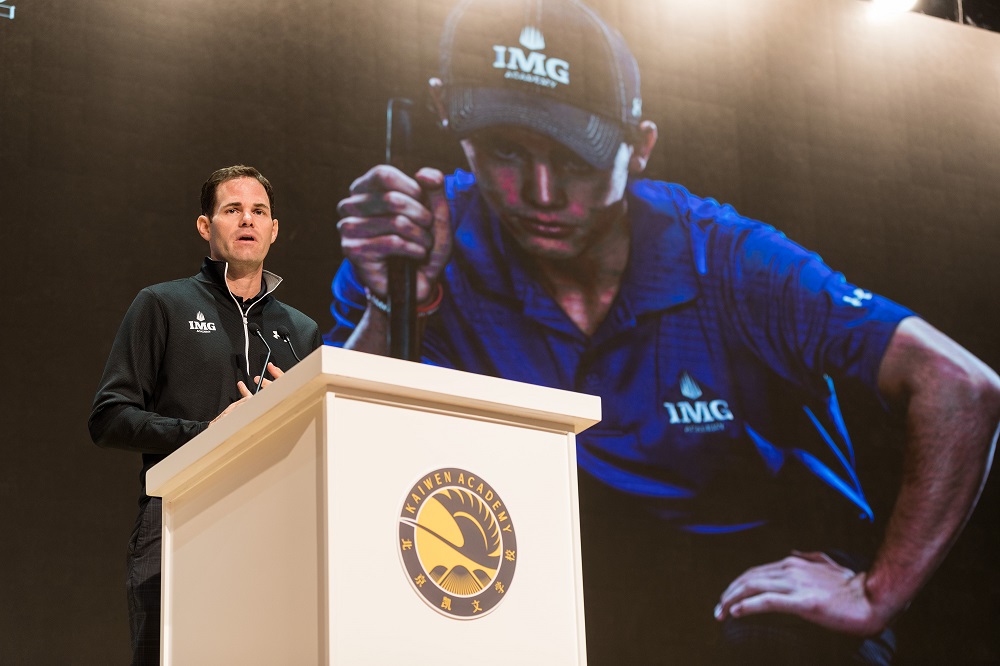 Matt Schneider, Head Coach of IMG Academy Golf School
An apprentice of David Leadbetter, Matt Schneider cultivates and trains the most excellent teenage players around the world, and has earned a number of accreditations and prizes. He emphasized that international elite schools' talent consideration criteria are more comprehensive than before, and said that these schools tend to select students who are outstanding in both physical and psychological qualities.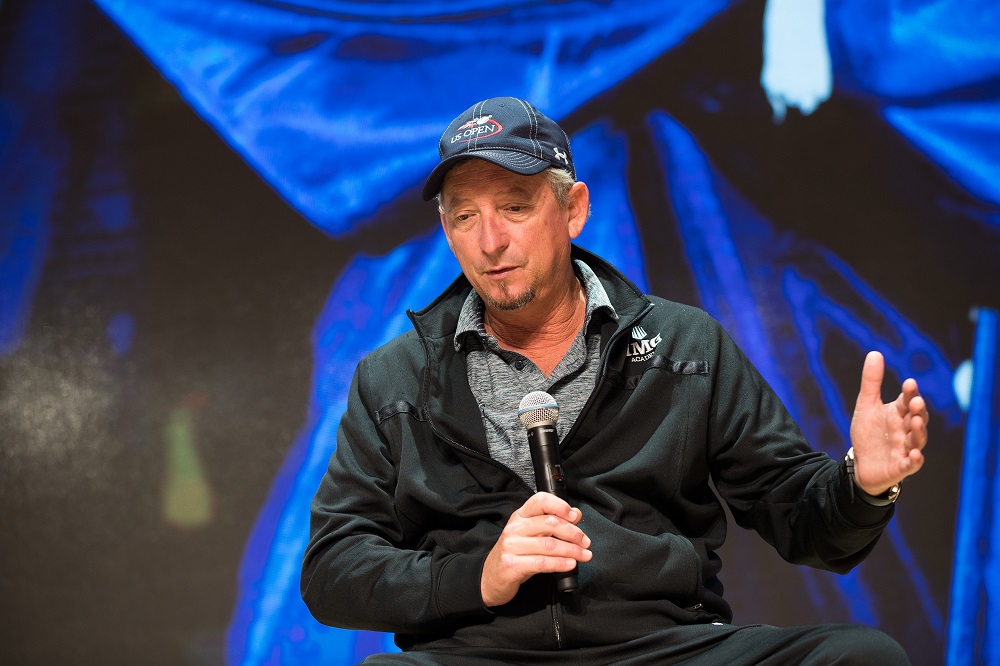 Pat Dougherty, Head Coach of IMG Academy Tennis School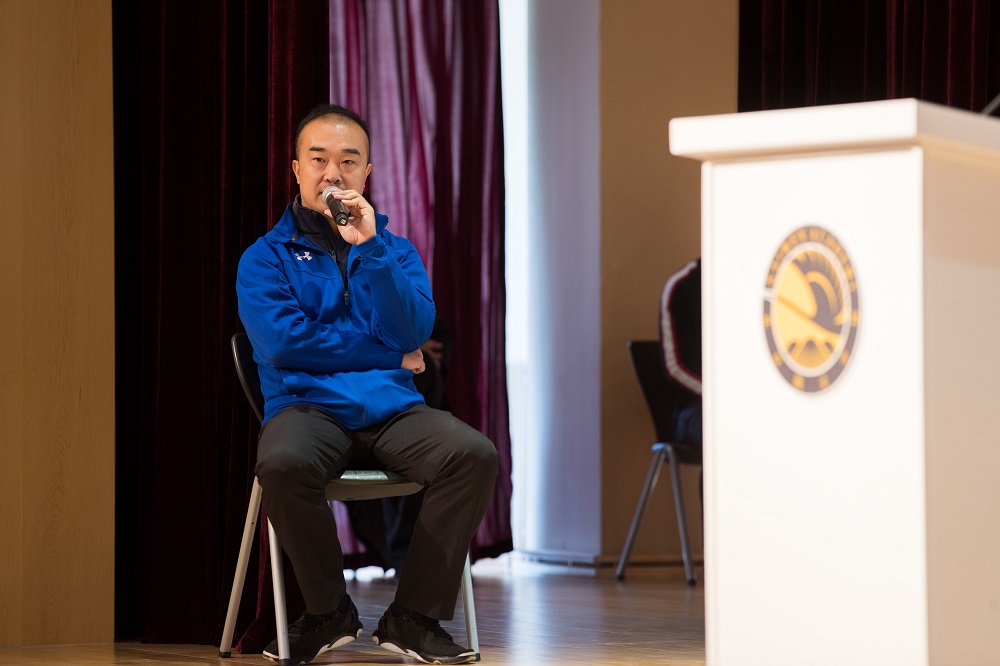 Marlboro Ma, IMG Academy Head of China Recruitment
Subsequently, two IMG Academy coaches personally taught an experience class, and Kaiwen students cheerfully participated.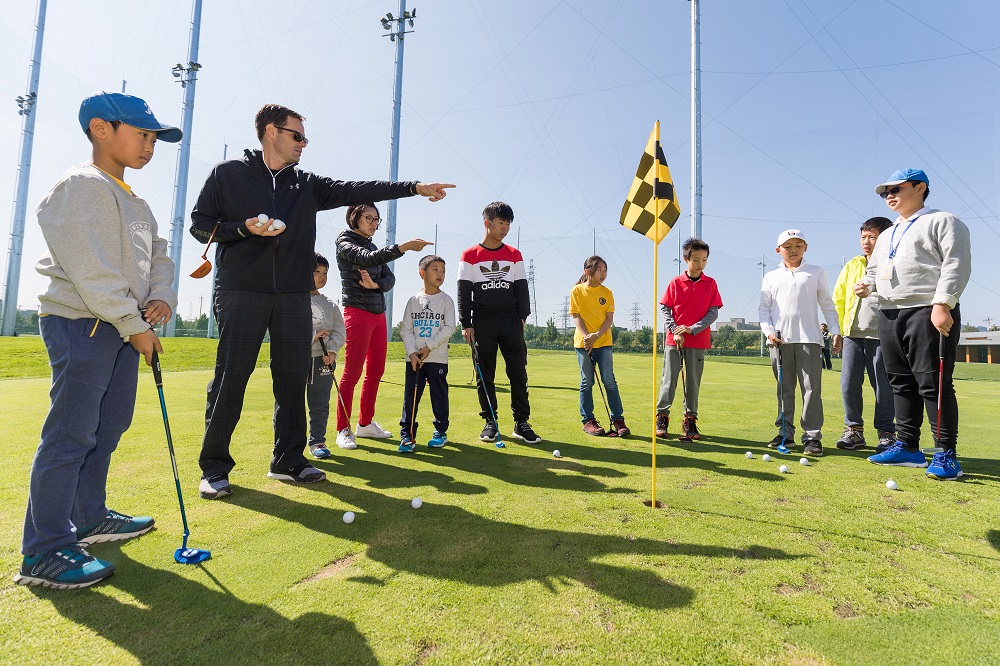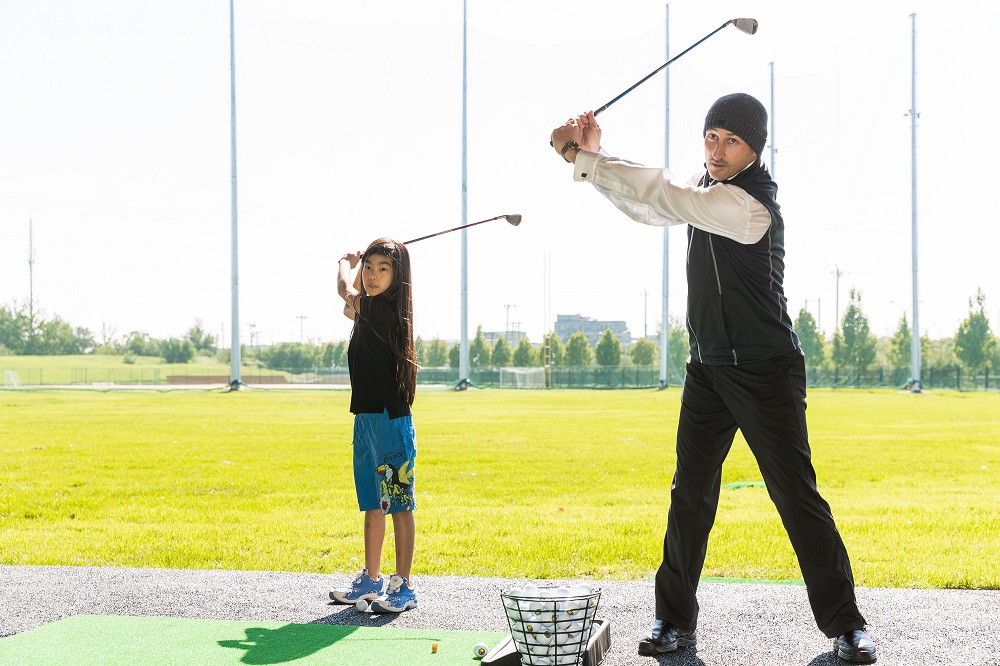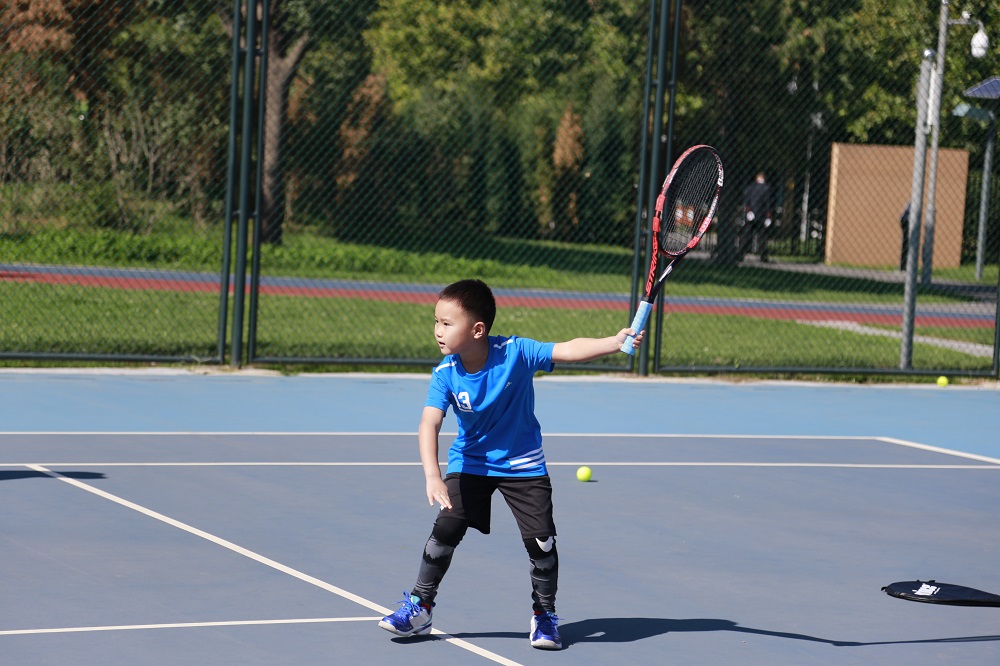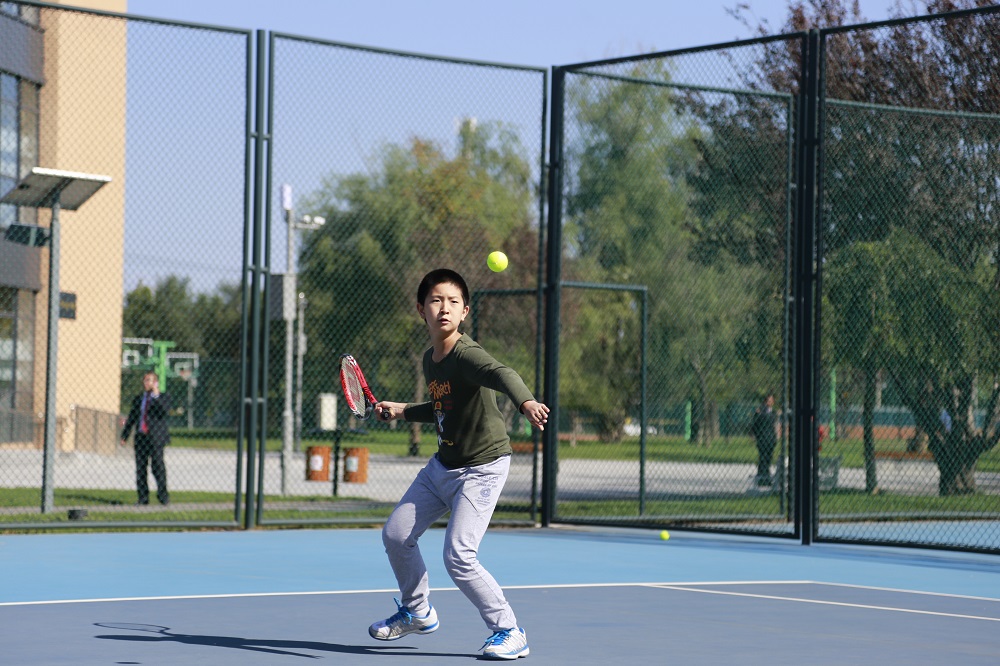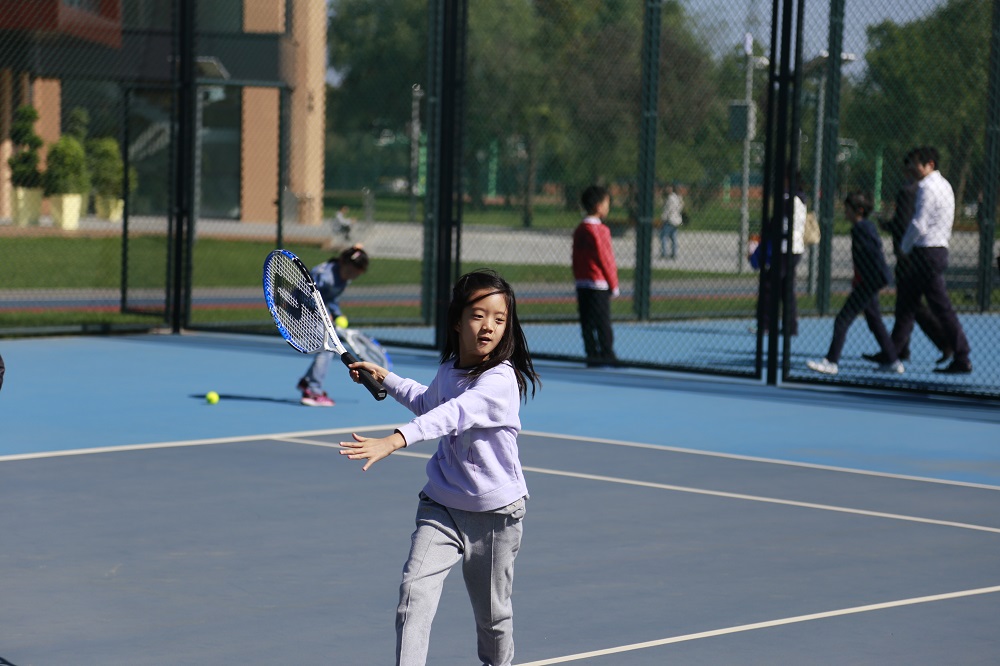 Tennis experience class
This special event kicks off the cooperation between both IMG and Kaiwen. Kaiwen will start working with the IMG Academy during the winter vacation, sending select potential students to the United States to participate in IMG winter training camp and receive the IMG's most authoritative and systematic training.